Danica Kombol, Managing Partner, Everywhere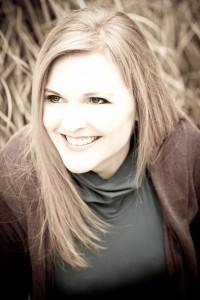 Danica Kombol is the co-founder of Everywhere, a leading social media marketing firm based in Atlanta with clients such as Macy's, LexisNexis, CNN, Coca-Cola, and Cox Communications. As a Social Media marketer, Danica draws on her extensive background as a television producer and public relations executive. She began her career at Sesame Workshop where she was involved in the international versions of Sesame Street. She went on to become a successful television producer working on such legendary shows as Saturday Night Live and VH1. Danica later made her mark in advertising and PR, working with the firms Ketchum, Babbit and Reiman and BrightHouse. She's also been a successful businesswoman with a media coaching business that counted major Fortune 500 companies as clients.  She blogs about social media at www.beEverywhere.tv and about her eclectic travel adventures at BeirutorBust.com.  She frequently speaks on social media at conferences and to corporate teams.  Danica serves on the board of the Atlanta Women's Foundation.  You can follow her on twitter @danicakombol.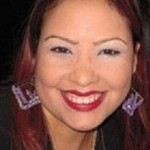 Joscelyn Ramos Campbell has over 10 years of experience as an award-winning former federal government public relations executive and spokesperson. She executed a range of communications, marketing, human resources and public relations responsibilities for federal contractors and government agencies under the Clinton and Bush administration.
Today, Joscelyn is the owner of Mami Innovative Media, LLC, a communications and digital marketing company providing services to brands, corporations, individual clients, non-profits and small businesses. The company has a proven track record of creating and implementing successful communication, event management, marketing, public relations and social media programs. Launched in August 2010, Mami Innovative Media have partnered and collaborated with some of the most well-known brands and companies. Recent marketing collaborations and partnerships include Britax, Chevrolet/General Motors, Disney, DuPont/Teflon, Dyson, General Mills, Hormel Foods, Johnson's Baby, Lifetime Movie Network, Nestle, Neutrogena, Proctor & Gamble, Target, State Farm, T.J.Maxx/Marshalls and National Institutes of Health (NIH), to name a few.
Joscelyn has been featured recently on CBS News as one of the "Top Bloggers in the Business," expert in Culture Magazine's "The Rise of Hispanic Mompreneurs," and has been highlighted as one of the Empowering Latina in the Marketing Field. She is listed on CNBC.com and various news outlets as one of the Top Latino Social Media Stars and Leading Hispanic Bloggers.   She is founder and editor-in-chief of Mami of Multiples, one of the nation's leading Latina American parenting and lifestyle sites.  She is a nationally syndicated Parenting Columnist for the Examiner and co-hosts the popular Chicas Chatting Blog Talk Radio Show. In addition, Joscelyn is the Executive Editor of Multiplicity Magazine, a global digital publication for families of multiples.
Joscelyn is a featured public speaker at conferences and is in voluntary leadership positions. She is a military wife and mother to preschool identical twin boys and a teen son.
Connect with Joscelyn on Twitter at @JoscelynRC and @InnovativeTalk.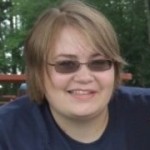 Chantilly Patino is the official Graphic Designer of the Niche Mommy Network & Conference.  She has designed many websites and blogs with multicultural themes and writes about blogging and design on her site, ChantillyPatino.com.  In addition to working as a web designer and developer, Chantilly is an influential multicultural blogger and publisher of several websites for multicultural families, including Multicultural Familia, Bicultural Mom, MFinds and a directory of multicultural blogs and businesses. She is also the Managing Editor at New Latina.
Chantilly has been a featured writer on New Latina, Spanglish Baby, Fox News Latino, BlogHer, News Taco and a variety of other websites that feature content for multicultural families.  She often writes about Latino identity, interracial family life and raising multiracial children.
Connect with Chantilly at @chantillypatino on Twitter.