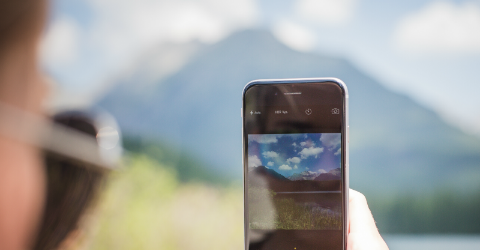 18 Jul

Everything You Need to Know About Creating Evergreen Content 

One way to work smarter, not harder as a content creator is by making sure your blog posts are getting views without a ton of self-promotion. That's where evergreen content comes to save the day! It's rich with information and gets shared regularly by others who recognize it's significance. We'll walk you through promoting and creating evergreen content for your blog.
What is an Evergreen Blog Post?
Evergreen blog content is information your audience will find relevant any time of the year.
For example, if someone visits your blog for the first time and finds a guide to organizing their kitchen they're likely to share it year-round because it's a typical struggle.
Holiday and occasion content is also evergreen because you can use it over and over when those special days around.
Once you optimize an evergreen blog post for search engine optimization (SEO) it can bring traffic to your blog with very little effort by you.
RELATED TOPIC: 6 Ways to Fix Old Blog Posts

Types of Evergreen Blog Post Ideas
Expert Interviews
Tips, Tutorials and Guides
Round-up Ideas
Checklists and Packing Lists
Product & Book Reviews
Where Can You Find Evergreen Blog Post Ideas?
Google Analytics
Twitter Trends
Press releases
Pitches
News Media & Magazines
Infographics & Visual Content
RELATED TOPIC: Don't Delete That Email Pitch, It Could be a Goldmine
Re-Share and Update Evergreen Content
Include "occasion content" like back to school themes and summer travel ideas in your newsletter.
The Evergreen Post Retweeter plugin allows you to automate tweets to send to your Twitter feed. For example, if you create a category for "winter content" during winter months you can change the settings to tweet out those relevant posts five times a day.
Another option for a social share plugin to promote evergreen content is Tweet Old Post/Revive Old Post:  "This plugin helps you keep your old posts alive by automatically sharing them and driving more traffic to them from Social Networks. It also helps you to promote your content. You can set sharing interval and number of posts to share to drive more traffic."
When new research, techniques or tools come out – update your related evergreen blog post content.
RELATED TOPIC: How Batch Blogging Tasks Can Save You Time

Evergreen Blog Post Ideas
We've created daily blog post ideas for certain months and times of the year.
30+ Back to School Blog Post Ideas | 31 Winter Travel Blog Post Ideas | 31  Blog Post Prompts for July
Click to tweet: Work Smarter, Not Harder with These Evergreen Content Tips via @TheNetworkNiche
You'll receive our monthly newsletter with insight on growing your blog and social media presence.