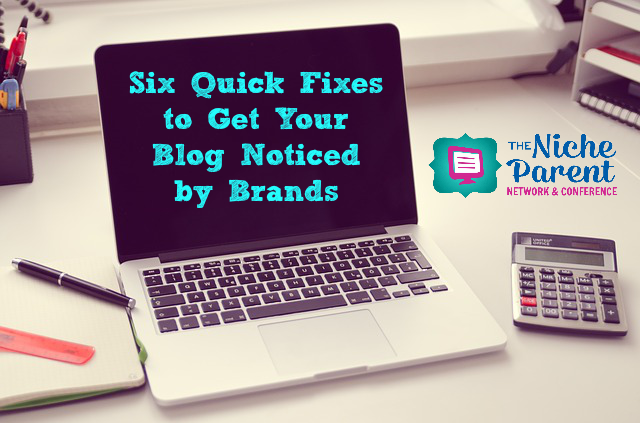 11 Jul

Six Quick Fixes to Get Your Blog Noticed by Brands

Have you applied to blogger campaigns, anxiously waited to hear that you got accepted and then….crickets? No response.  Nothing. It may not have anything to do with your numbers or traffic to your blog. Niche Parent Founder Nadia Jones recently reminded influencers in the Niche Parent Facebook Group to, "Optimize your online bios and social profiles STAT! This includes having your name, picture, closest major city visible and easy to find on your about page or bio page."

Why should bloggers update their bios? Simple. Brands want this and they'll invest 5 seconds on your blog before they move on to the next. Whether you're trying to get your blog noticed by networks like Niche Parent or want to work directly with public relations and media representatives,  here are six quick fixes to get your blog noticed by brands.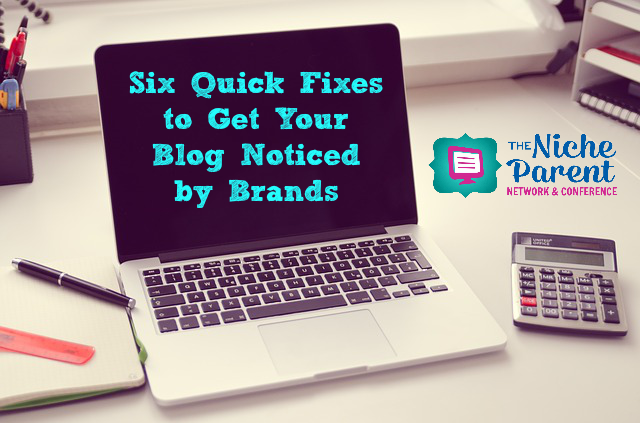 1. Put your email address on your home page. A contact or contact me page may not be enough. Make it super simple for a representative to find you by placing a widget (below) on your sidebar that allows someone to email you directly.
In the widget sidebar use this code, but customize it for your email address:
<a href="mailto:blogger@yourblogname.com">blogger@yourblogname.com</a>
2. Use grammar and spell check. It's happened to the best of us. You meant to write "their," but instead wrote "they're" or you incorrectly spelled the name of a unique ingredient in a recipe. Proofread your work or better yet, ask someone your trust, like a member of your blogging tribe, to read it for you.
3. If you want to work with brands, let the brands see the person behind the blog.  Have a professional photo of yourself or your family on your home page. In most cases, several meetings and pitches by a brand rep with your blog, social profiles, and a photo have usually taken place before an opportunity has been sent to you.
Niche Parent Community Member Alexandra Elizabeth has a family image in her header and a professional headshot on her sidebar.
4. Have a point of view and vary your content. Let your voice come through on your blog posts. Share your opinion, take a stance or support a cause. Show a brand where you stand and how you'll represent them.
5. Keep it classy. A brand may not want to be featured on a blog that's filled with foul language and adult content.
6. Have a media kit or sponsorship page.  This can be as simple as adding a page or creating a PDF with your stats, past brand relationships and rates.
These same areas should be updated regularly like "Spring Cleaning Your Blog" and right before you head to a conference like BlogHer14 or Niche Parent 14.