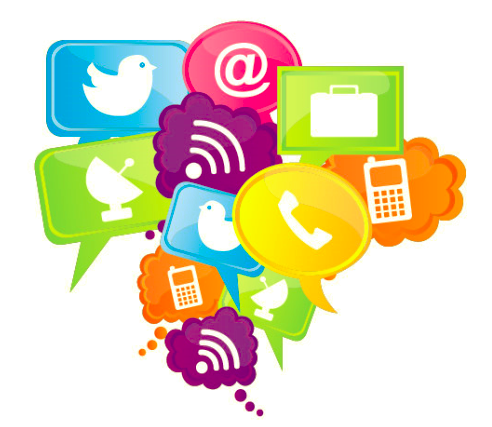 07 Aug

Small Businesses: It's Time To Get Social

There's no question, social media, blogging, and an active digital presence can increase revenue stream, client base, and provide low-cost, effective marketing for small business owners. Yet still, there are small businesses with no social presence. Or small businesses with social accounts that were opened with all of the best intentions but that haven't had any activity in months, or even worse, years! Niche Parent Social Media Conference is thrilled to add programming specific for small business owners that are new to social media or that need a better understanding on social media can drive sales.

The number of small business owners on social media continues to rise every year.  Small business has embraced platforms such as Twitter and Facebook because ultimately, it impacts the bottom line – the revenue stream. Used intelligently, social media can generate a significant return at a relatively low financial entry point.

An active and effective presence on social media will give your business the opportunity to engage directly with your customer base,  generate leads, and grow your community.

Often times the lack of social media presence is two-fold, timing and fear. As a small business owner, you are likely the marketing department, the accountant, and head of business development. It may seem impossible to add digital content writer on top of all the different roles you already manage. Then there's fear. Fear that you aren't tech savvy or don't know where or how to begin

The Niche Parent Conference will help business owners and entrepreneurs, new and fairly new to social media, understand how to get active. Our speaker line-up offers business owners, bloggers, and journalists panels centered on growing digital and social media presence. Headliner keynotes will specifically address the value social media offers businesses of all sizes. Additionally, workshops and sessions will explain how businesses can increase revenue stream through social media, marketing a business in the digital space, and how to increase your company's website on search results. Among them, one of Forbes Magazine's most influential people in social media marketing, Ted Rubin, Chief Social Marketing Officer of Collective Bias will lead the discussion in his keynote address: The Content IS the Ad. 

If your small business is not on social media, get moving. Check out the infographic below that provides more businesses. If knowing your competitors are on there chatting with your customers in an authentic and meaningful way isn't enough, knowing that social media is here to stay may motivate you to get moving. 

To learn more about our programming, visit our conference agenda at http://bit.ly/NicheAgenda. To register for a business owner all access pass and receive a 25% discount click here and select business partner pass. Or enter code SouthFL at checkout. Discount expires August 16th.