07 May

Influencers In Action Photo Contest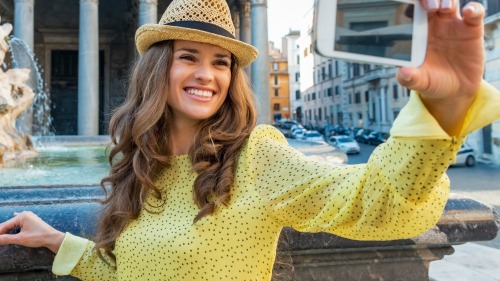 We're excited to share a new contest for our Network influencers. As we launch our new website we want to highlight your work, in action!  Winners will have their photos featured on our newly launching website. Photos selected will be featured on our homepage and throughout the website with name of influencer, blog name, and Twitter handle credited to photo.
Our theme for this photo contest is "Influencers in Action." Share your Seflie on location at an event, Usie of you and your family or blogger friends, favorite #OOTD  photo, recipe creation, etc. You get the idea! Photos should be able to be cropped to 1920 x 700. (Test your photo at this size before submitting it!)
How to Enter:
It's easy! Submit photos by sharing a photo on Instagram, Twitter, or Facebook and use #NicheInAction in the comment. Or go to Facebook and upload your photo on our
Facebook page
.  ALL ENTRIES MUST BE RECEIVED BY May 14, 2015 AT 11:59:00 P.M. EDT.
Prizes: Three Amazon Gift Cards
1st place: $100.00
2nd place: $75.00
3rd: $50.00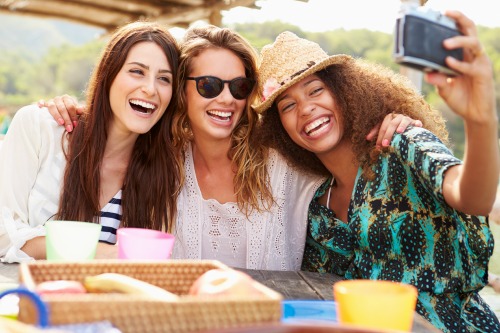 Official Contest Rules
Sponsor is The Niche Parent Network & Conference.
TERM
The Influencer in Action Photo Contest (the "Contest") begins May 7, 2015 at 9:00:00 a.m. US Eastern Daylight Time ("EDT") and ends May 14, 2015, 11:59:00 p.m. US Eastern Daylight Time ("EDT"). ALL ENTRIES MUST BE RECEIVED BY May 14, 2015 AT 11:59:00 P.M. EDT. By submitting an entry, each entrant agrees to the Official Rules and warrants that his or her entry complies with all requirements set out in the Official Contest Rules. This is a skill-based contest and chance plays no part in the determination of winners.
WHO MAY ENTER
Contest is open to bloggers and influencers registered with the Niche Parent Network & Conference.  Contestants may join the network here and must be registered before contest ends.  All contestants must be 21 years of age or older.
HOW TO ENTER
Each Entry consists of an entry form on Facebook and a single image. There is no entry fee. To enter, visit www.Facebook.com/NicheParent and upload photo according to directions. Photos may also be uploaded by using #NicheInAction on Twitter, Instagram, or on Facebook page.
Each entry must comply with the following requirements (the "Photograph Requirements"):
Photographs must be in digital format. Only online entries will be eligible.
Winners will be asked to provide sponsor with photo in JPEG or .jpg format or .png format and cropped to 1,900 pixels wide and 700 pixels high.
The photograph, in its entirety, must be a single work of original material taken by the Contest entrant. By entering the Contest, entrant represents, acknowledges, and warrants that the submitted photograph is an original work created solely by the entrant, that the photograph does not infringe on the copyrights, trademarks, moral rights, rights of privacy/publicity or intellectual property rights of any person or entity, and that no other party has any right, title, claim, or interest in the photograph.
The photograph must not contain obscene, provocative, defamatory, sexually explicit, or otherwise objectionable or inappropriate content.
Watermarks or other markings are not acceptable.
The entries will be judged in accordance with the Judging Criteria, as defined below.
JUDGING
A panel of judges will be identified and responsible for selecting winners. All eligible entries will be judged based on the following criteria ("Judging Criteria"): (1) Photographic quality (2) capturing the essence of blogging/social media (3) creativity. Winners will be chosen between May 15th and May 20th and will be notified by e-mail. Decisions of the Judges are final and binding. Sponsor reserves the right not to declare a winner or any winners. Winners will be announced via email and on social media.
RELEASES
If the photograph contains any material or elements that are not owned by the entrant and/or which are subject to the rights of third parties, and/or if any persons appear in the photograph, the entrant is responsible for obtaining, prior to submission of the photograph, any and all releases and consents necessary to permit the exhibition and use of the photograph in the manner set forth in these Official Rules without additional compensation. If any person appearing in any photograph is under the age of majority in their state/province/territory of residence the entrant is responsible for obtaining any release by the parent or legal guardian of any minor.
Similarly, each entrant and winners agree to authorize Sponsor to reproduce, distribute, display, and create derivative works of the photo in connection with the Contest and promotion of the Contest, in any media now or hereafter known.
CONTEST PRIZES
First Prize: One First Prize may be awarded. The First Prize consists of $100.00 Amazon gift card.
Second Prize: One second prize may be awarded. The Second prize consists of $75.00 Amazon gift card.
Third Prize: One Third Prize may be awarded. The Third Prize consists of $50.00 Amazon gift card.
Limitations of Liability: By entering this Contest, all entrants agree to release, discharge, and hold harmless Sponsor and its partners, affiliates, subsidiaries, advertising agencies, agents and their employees, officers, directors, and representatives from any claims, losses, and damages arising out of their participation in this Contest or any Contest-related activities and the acceptance and use, misuse, or possession of any prize awarded hereunder.
Sponsor assumes no responsibility for any error, omission, interruption, deletion, defect, or delay in operation or transmission; communications line failure; theft or destruction of or unauthorized access to Contest entries or entry forms; or alteration of entries or entry forms. Sponsor is not responsible for any problems with or technical malfunction of any telephone network or lines, computer online systems, servers or providers, computer equipment, software, failure of any entry to be received on account of technical problems or traffic congestion on the Internet or at any website, human errors of any kind, or any combination thereof, including any injury or damage to entrants' or any other persons' computers related to or resulting from participation, uploading or downloading of any materials related to in this Contest.
THIS CONTEST IS VOID WHERE PROHIBITED. 
RIGHT TO CANCEL OR SUSPEND CONTEST
If for any reason the Contest is not capable of running as planned, due to infection by computer virus, bugs, worms, trojan horses, denial of service attacks, tampering, unauthorized intervention, fraud, technical failures, or any other causes beyond the control of Sponsor that corrupt or affect the administration, security, fairness, integrity, or proper conduct of this Contest, Sponsor reserves the right, at its sole discretion, to disqualify any individual(s) who tamper with the entry process, and/or to cancel, terminate, modify, or suspend the Contest. If Sponsor elects to cancel or terminate the Contest, Sponsor will not retain any rights in the submitted photographs, and will return the fees submitted with each entry.