Nadia Jones, CEO & Founder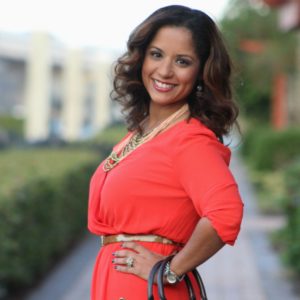 Nadia uses her experience with an ad agency and in-house with a Global Fortune 500 to serve the clients and mission of the Network. Nadia has over 8 years of experience connecting bloggers and online influencers to brands. She's been named an "innovator" and "game changer" by her peers for leading the way in how brands connect to diverse and multicultural bloggers.  Prior to focusing on marketing and communications, Nadia practiced law and was a law professor.
Nadia's passion for social media began ten years ago as blogger herself.  An award winning blogger, Nadia connects with and understands the blogging community and the various niches in which they represent. Nadia's cross-cultural background also allows her to easily connect with bloggers from many different backgrounds.
Nadia has spoken on social media and blogging at BlogHer, LATISM, Hispanicize, and Blogging While Brown, and presented for small businesses and large brands to develop their social media and content marketing strategies. She's been featured in Forbes, Southern Living Magazine, Miami Herald, was named one of the top People of Color Impacting the Social Web and more.
On the weekends you'll find her enjoying time with her family or traveling.
Connect with Nadia on Twitter at @JusticeJonesie.
---
Joyce Brewer, Community Manager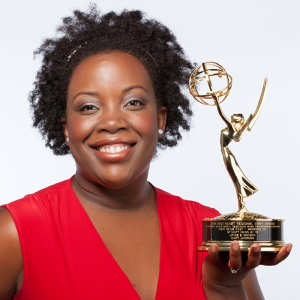 Emmy award-winning TV journalist Joyce Brewer is the The Network Niche Community Manager. She uses her journalism skills to get answers to many of our members' questions about photography, social sharing and branding on the community's blog.
After more than 10 years as a TV news reporter/anchor in Ohio, Missouri and Mississippi – Joyce launched her parenting talk show in Atlanta, MommyTalkShow.com. She creates videos for national brands and family-friendly Atlanta businesses. Joyce's opinions on parenting have been featured on CNN, HLN, CBS and Huffington Post Live. She moderated the panel for our 2014 conference on how to master a  media interview.
In 2011, she wrote an e-book, Use What You Know: A Business Idea Guide for Moms, that encourages women to use their skills to create a business. It features informative Q&A's with successful mompreneurs in academic, marketing, health and HR.
Joyce lives in Atlanta, Georgia with her son and husband (who also has an Emmy award).
Connect with Joyce on Twitter at @MommyTalkShow.
---
Saray Policard, Marketing Coordinator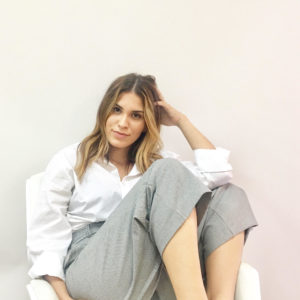 Saray is a fashion, beauty, and lifestyle blogger at the blog, TheChiceolive.com. On her blog, Saray shares her  personal style and affair with life. When she's not sharing fashion and beauty tips, you'll find Saray enjoying life in Miami with her husband and their two young children.
Connect with Saray on social at @TheChicOlive.com
---
In loving memory…
Jewel Figueras, Account Services
Miami-based lifestyle blogger, Jewel Figueras was one of South Florida's most influential bloggers. Her blog, Jewel's Fab Life, focused on fashion, food, and all things sexy and social.  Jewel founded Jewel's Fab Life in April 2010 and since then continued to be one of South Florida's most influential and sought-after bloggers.  She regularly participated in corporate blogger programs and was a blogger ambassador for a variety of consumer brands including: General Motors, Disney/ Dreamworks, Victoria's Secret, BJ's Wholesale Club, Ford, Dunkin' Donuts, Bloomingdale's and MAC.  She also made appearances on CBS4Miami as a Social Media Expert.  In January 2017, Jewel lost her battle with ovarian cancer. She was an important part of the Network Niche team, a beloved friend, mother, grandmother, wife, and will always be remembered.