Keynote Speakers
Opening Keynote: Kim Garst, @KimGarst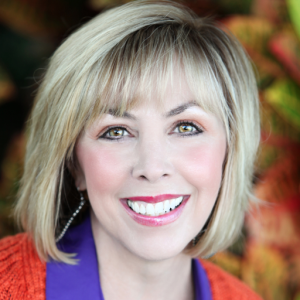 Be prepared for a motivating message from Kim Garst, the CEO & Co-Founder of Boom Social, a go-to consulting firm for national and international companies looking to grow in today's social marketplace. She focuses on brand awareness, company growth and building a connected and loyal community. In 2013, Forbes named Kim as one of the Top 50 Social Media Influencers. She is also a Huffington Post Biz contributor whose insight on social media has been quoted on Fox News, CBS News and Business Week.  Kim is married to her high school sweetheart and raising two sons.
Afternoon Keynote Luncheon Speakers
Painting with a Twist Co-Founders: Renee Maloney & Cathy Deano, @pwatcorporate
Takeaway: Learn their lessons on partnership, franchising and re-branding.
Renee Maloney and Cathy Deano are a franchise success story and the founding partners of Painting with a Twist. When the two local women set out to make a difference in their community in the aftermath of Hurricane Katrina, they did not expect that their idea would become a #1 Ranked National Franchise by Entrepreneur Magazine. In just under five years, Painting with a Twist has opened 122 franchised studios in 26 states with 50 more set to open by the end of the year.
Corks N Canvas was started in 2007 by Renee and Cathy in Mandeville, Louisiana. The concept pairs instructional art with friends, wine and a lively instructor to produce individual works of art. With four locations in the Greater New Orleans Area, the company began franchising the business as Painting with a Twist® in 2009. Headquartered in Louisiana, the company maintains the artwork copyrights and brand direction for the franchise locations to insure that every location produces the same fun experience on which the company was founded. At the end of 2013, Cathy and Renee made the move to unified branding by merging Corks N Canvas into the Painting with a Twist system. Painting with a Twist is a Niche Parent 14 Conference Premiere Sponsor.
Morning Keynote Speaker TV/Radio Host & Author: Alberto Sardiñas, @albertosardinas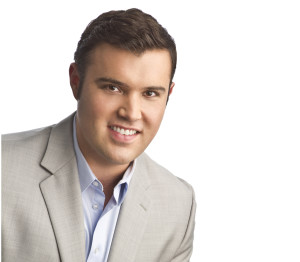 Alberto Sardiñas is the Host of 107.5 Amor's 11 AM – 3 PM. shift in Miami. He also hosts and produces "Intimo", a hit Sunday night show broadcasted across 14 cities across the United States through Univision Radio and the Uforia smart phone app, where listeners share amazing life stories and have a heart-to-heart conversation with a friend. These stories are combined with music and inspirational messages that have made the show a leader in the US Hispanic market. As the author of the book "El Poder de TU Historia" ("The Power of YOUR Story"), published in Spanish by Santillana U.S.A. and self-published in English, he compiled forty true, short stories portraying life lessons told to him by his radio listeners.
Closing Keynote Speaker: Gabriel Torres, @GabrielTorres1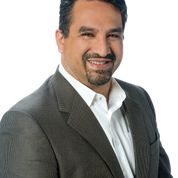 Gabriel joined T-Mobile in 2011 as Southeast Area Vice President T-Mobile bringing more than 22 years domestic and international sales, marketing and business development experience. He is known for a strong record of success in building, developing and leading high performance sales organizations. Prior to joining T-Mobile, he was the Senior Vice President of Business Development at Mozido, a pioneer in mobile money transfer, payments and financial services. Working with wireless carriers and financial institutions, Gabriel has developed strong expertise in building complex mobile financial services and payments in the U.S. and Latin American markets. As Vice President General Manager for the T-Mobile Southeast Region, Gabriel is responsible for consumer and small business sales and retention for the Region, which covers the Deep South from Florida on the east to Louisiana and Arkansas on the west and Tennessee on the north. Gabriel is based in Atlanta, GA. In his spare time he enjoys outdoor sports and spending time with his kids. Gabriel is fluent in Spanish and also speaks Portuguese. ————————————————————————–
Workshop: YouTube and Vlogging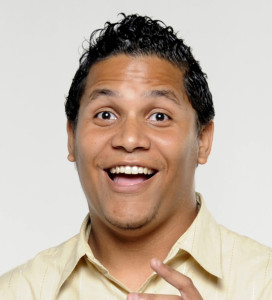 Jose founded Piccolo Mondo PR, the first blog / vlog established in Puerto Rico by a parent to share the experiences with their children and the first to transcend to a television program in the public interest channel of the Government of Puerto Rico, (PRTV) in the 2011.
Jose has hosted radio shows, webcasts and is a YouTube partner with more than 1.5 million video views on his Piccolo Mondo channel featuring children's activities. ———————————————————————————

Hands-On Workshop: What You Really Need to Know about SEO Matt Wallaert is a behavioral scientist working at the intersection of technology and human behavior.  After several years in academia and two successful startups, he joined Microsoft, where he leads a team of experts who use technology and science to help people live happier, healthier lives.  Wallaert maintains an active research lab and is a frequent speaker on the science of behavior change.  Notable projects at Microsoft include launching Klingon into the Bing Translator and creating Bing in the Classroom, which promotes digital literacy in K-12 schools.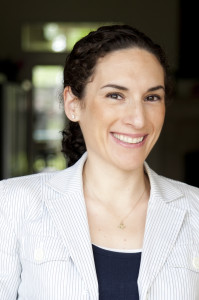 Laura Fuentes is the Founder and CEO of MOMables, where she helps parents make fresh school lunches and food their kids will love. In the last two years, Laura has grown her community to more than 50,000 parents. In 2014, Laura competed in Food Network's Rewrapped and won! Laura also contributes her recipes and expertise to online publications, has a column in the Huffington Post, and numerous print magazines.  In her spare time, she contributes to her personal blog, SuperGlueMom, where she shares her family's favorite recipes.
Roundtable Discussion: Positive Mom

Elayna Fernandez is a Bestselling Author, International Keynote Speaker, and award-winning mentor to mompreneurs worldwide. A former homeless, single mom, Elayna teaches how to overcome mommy guilt, regrets, burnout, inertia, or overwhelm. As a Certified Guerrilla Marketing Master Trainer (recognized as Best Marketer in Florida and Mom Entrepreneur of the Year) and Certified Passion Test Facilitator, Elayna teaches mom entrepreneurs to turn their passion into their paycheck through her trademarked 7p Guerrilla Positioning System™ (GPS) so they can increase Credibility, Visibility and Profitability™, to elevate their Impact, Income, and Influence. ———————————————————————————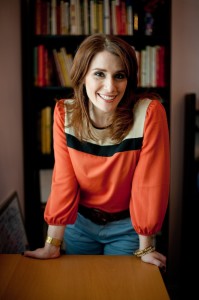 Roundtable: Identify, Target & Hook Your Ideal Client
From high-powered Manhattan lawyer to stay-at-home mom to tech company COO, and now certified master coach practitioner and speaker, this fiery New Orleans redhead  knows about transformation: listening to your inner guide,  overcoming fear, and taking ACTION! Stacy has appeared in the Wall Street Journal, NY1, Women's E-News, among others. She has spoken for the Nat. Assoc. of Prof. Women, Nat. Assoc. of Women Business Owners, the ELEVATE Summit and others. Stacy is also the President of Femfessionals, Ft. Lauderdale, an innovative women's business community.
Panel: Motherhood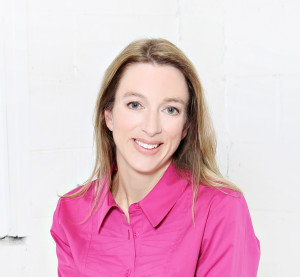 Julie is a mother of six and co-founding V.P.  of Mabel's Labels, the leading provider of labels for the stuff kids lose!® After her  eldest son was diagnosed with autism,she shelved a legal career to monitor his therapy and launch a business that would strike a better work-life balance. Mabel's Labels has since grown from a basement start-up into an award winning, celebrity-endorsed, international phenomenon. As company spokeswoman, Julie is well-known among North American mom entrepreneurs, and her dynamic personality has led to numerous speaking engagements for university business classes and TV appearances on Canada AM, Breakfast Television, The Marilyn Denis Show, Metro Morning, CH Morning Live, Better TV, The Mom Show, Fox 5 San Diego and WGN's Midday. She is a syndicated blogger for modernmom.com, PTPA Media,Yummy Mummy Club, and her company's Mabelhood blog. Her writing has also appeared in Chicken Soup For the Soul:Power Moms and on numerous websites.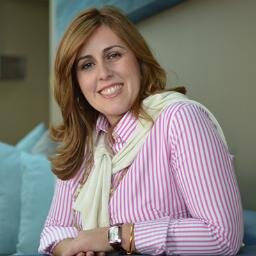 Viviana Vethencourt is an experienced Latina Empowerment Coach, Psychologist, Mental Health Counselor, Motivational Speaker and Life/Work Balance Advocate that promotes personal development through self-discovery and transformation.  Her Transformation Principles for Success© (TPS) Model has supported many people in Latin America and the US in the process of creating and living happier, successful lives. Ms. Vethencourt recently launched Growally, a human capital development firm that helps individuals evolve into successful, balanced human beings, a discipline also known as human development for growth.  She's the mother of two boys.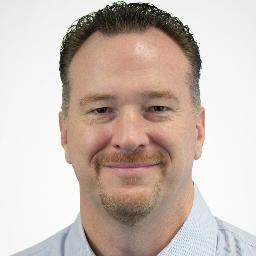 Workshop: 30 Easy Changes to Make for Giant Growth
Matt Cherry, is the Founder and CEO of iBlog magazine, The magazine for professional women bloggers and influencers. Matt's mission is to elevate the women's blogging industry by providing bloggers with access to the resources and people that shape the industry and create the largest business resource site for women bloggers online. A true connector, Matt has built one of the most powerful women's advisory committee's in social media and launched the only print magazine for women influencers in the US. Matt moved from Connecticut where he lived and worked in Manhattan for GE Capital to the sunny gulf coast of Tampa, FL where he also publishes sales & marketing publications for the real estate industry. ————————————————————
Panel: Link, Leverage and Build: Collaborating with your Network to Create a Signature Brand
Takeaway: How to build and foster relationships in your niche, set expectations and boundaries for partnership, as well as engage and grow your community.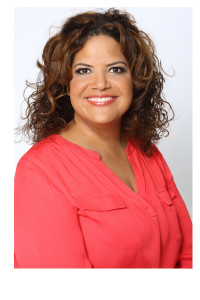 Sonia Smith-Kang is the Designer/Founder of Mixed Up Clothing, an ethnic-inspired children's fashion brand that celebrates global diversity and inclusion. She has made several media appearances including NBC's Today show, Huff Post Live, NPR, Latina Magazine and Babiekins. Sonia is a popular multicultural blogger on her site, The Mixed Up Blog, as well as a regular contributor on Brooke Burke's Modern Mom. She is co-founder of Multiculti Cuties, a culturally diverse community of moms, dads, and caregivers for social, educational and celebratory events exploring the diversity of the world around them. Sonia is a wife and busy mom of 4, one of whom has special needs and involved in Special Olympics.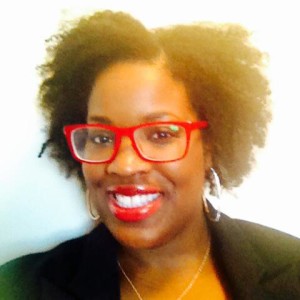 As co-founder of Boardroom Beauties, Toya empowers the everyday woman to pursue her dreams through  a series of lifestyle & empowerment events and workshops in the Chicago area With more than 10 years of experience as a marketing manager and national account sales representative for a Fortune 200 transportation company, Toya Nicole has proven her leadership working with multi-billion dollar corporations like: McDonald's, Walgreens, John Deere, 3M and Harley Davidson. Her ability to win others over coupled with an insight into her customer and client needs has resulted into successes that exceed goals and impact the bottom line. She is experienced in effective networking, cultivating long lasting business relationships and professional development. In 2012 she founded L.Nicole Media and Communications, a lifestyle, media and marketing company focused on social media, branding and travel. Her company focus is to equip women, brands, and small businesses with the tools and visibility needed to build, launch, and grow their brands. Her lifestyle and travel brand, MsTravelChic.com provides resourceful content designed to motivate women to travel, embrace new experiences and live life to the fullest. As an extension of Ms. Travel Chic, in Toya joined with Chicago Now and the Six Brown Chicks as their Travel & Leisure Editorial Director. She contributed content related to travel, life lessons and Chicago area events.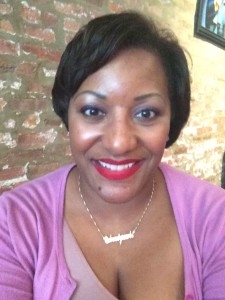 Renee Bolton was born and raised in Chicago as an only child. At the age of 12, she purchased her first skincare and beauty products from Clinique Cosmetics. At such an early age, she was not sure where her love for the beauty industry came from because she was raised in a family where her mom and grandmother didn't where makeup or use professional skincare products. But, at that time she knew it was love at first purchase and she has not looked back since then. She has fifteen plus years of work experience in the beauty industry and half of her lifetime as a cosmetic product junkie! As co-Founder of Boardroom Beauties, Renee holds workshops and seminars designed to inspire and empower the whole woman to live her dreams and embrace beauty from the inside out. Renee has trained and worked with some of the most esteemed beauty brands in the industry from the Carol's Daughter to Estee Lauder and the number one brand in the UK, Boots Alliance. She is also an active member of NAPW (National Association of Professional Women), ColorComm (Women of Color in Communications) and a Beauty Correspondent for Six Brown Chicks. Renee was a Semi-Finalist for the My Black is Beautiful Campaign – a campaign sponsored by Proctor and Gamble to encourage young girls and women to embrace beauty from the inside out.
Roundtable Think Tank: Be Your Own PR
Takeaway: In this small group coaching session, you'll learn how to craft an interesting pitch and how to approach reporters to gauge their interest.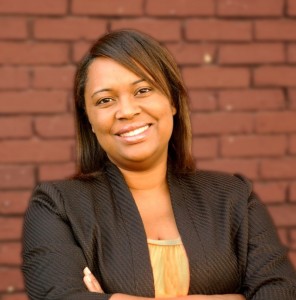 Cristin Jordan is a freelance writer that has worked as both a journalist and a PR professional. When it comes to media relations. Cristin has had a great deal of success, which she attributes to allof her years inside a newsroom. Cristin knows what a producer or editor is looking for and she has been able to get her clients the positive media attention that has helped to set them apart from the competition. Cristin has landed her clients on FOX News, USA Today, and stations and publications across the country. She said the secret is to pitch a good story with broad appeal. She said bloggers shouldn't have a problem transitioning from the web to mainstream media, and she's looking forward to showing you how. 
Panel: Booking, Preparing & Acing the Media Interview
Takeaway: Learn how to identify what "your story" is. Get best practices on booking a media interview without a PR rep, rocking it without being nervous then use media attention to build your credibility as a digital influencer.  In a lively Q&A, ask these experienced media pros your burning questions about press attention.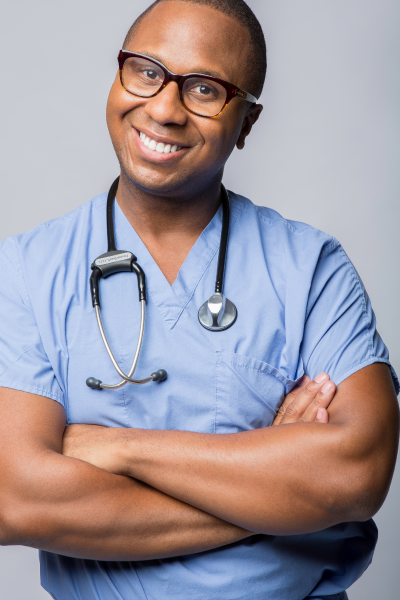 Dr. Draion M. Burch, DO (Dr. Drai) is among the country's most well-known and respected OB/GYN physicians and surgeons. He travels throughout the U.S. lecturing on insights and strategies for improving women's health. He is also a respected expert, visionary and leading thinker in the area of transgender health. Dr. Drai has been published in respected medical journals and is frequently called upon by local and national media to give a fresh perspective and new information on women's health trends. Check out the press room on Dr, Drai's website for a detailed example of his media experience and qualifications.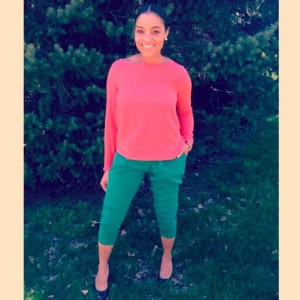 Jorian Seay is an accomplished journalist, writer and motivational speaker. Immediately following graduation from Columbia College Chicago, she landed an unpaid internship at EBONY magazine. She would swiftly move up the ranks of the legendary brand, first being promoted to Editorial Assistant, later to Assistant Editor and, finally, Associate Editor. During her tenure at the iconic publication, Jorian wrote for the book's FOB, RADAR (culture, news and entertainment), and feature well sections, interviewing a roster of both up-and-coming and major celebrities and writing stories resonant with the magazine's target audience. Jorian resides in Chicago with her tiny tot, Matthew. You can find her work and passion on her blog, Live Life Posh.

Matt E. Stevens combines his interest in politics with a knack for writing on his website, Prune Juice Media. The platform is an online destinatio that combines humor and facts with Matt's unique spin on the day's political events. As a result, Matt has appeared as a live guest on CNN Newsroom with Don Lemon to discuss current events. In 2013, he traveled to Washington, D.C. to cover the inauguration of President Barack Obama, as well as attended the 2012 Democratic National Convention in Charlotte as a credentialed blogger. Visit Prune Juice Media for a sarcastic look at the day's political issues.

Emmy award-winning TV journalist has 15 years of on-camera experience in local TV news. She works with national brands and family-friendly Atlanta businesses for her parenting talk show, "Connecting moms with brands they'll love to TALK about!" Joyce has appeared on Fox 5 Atlanta and Huffington Post LIVE as a parenting expert. The e-book author of Use What You Know: A Business Idea Guide for Moms is also a brand ambassador and Twitter Party host.
Panel: Organize Your Blog – Organize Your Life: How To Create More Content Than You Can Write
Takeaway:  Learn how to avoid writer's block with planned out content, guest writers, and serializing posts;  how to package content so you can pitch sponsorship opportunities with more clarity;  how a consistent content  schedule will bring you more audience engagement.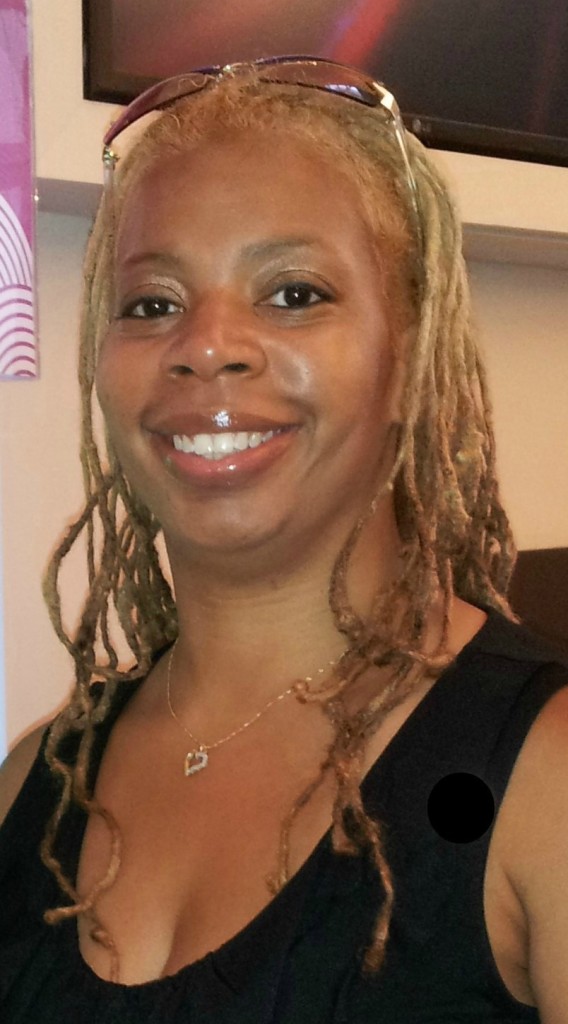 Ella has made her living for the past three years working with some of the most successful personalities, brands, and blogs.  The blogger/writer/producer has worked with Good Enough Mother, JaiStone.com, MochaManual.com, Momentumnation, 2BlueMedia, and Willie B. Mum. She also wrote an eguide for BeBlogalicious entitled Tick Tock Goes The Blog Clock: The What, Why and How Of Creating 365 Days Of Content TODAY. Currently Ella is the producer and director of operations for #MentorMonday with Paul C. Brunson. Together they are building a blueprint for entrepreneurs to grow and enrich their businesses and their lives with #MentorMondayMastermind. You can find Ella blogging at They Met Online or read her own in-the-works blog, BestBlogContent.com.

Lorraine C. Ladish is the founder and Editor-in-Chief of VivaFifty.com a bilingual and multicultural website that celebrates being 50+. She is also the author of 17 books, a writer, blogger and editor. 
Lorraine is the former Editor-in-Chief of Mamiverse.com, an award-winning online hub for moms. She has contributed to LatinaMom.me, People en Español, NBC Latino, Babycenter and Redbook, among others, and is an independent commentator on CNNE. She writes from the heart about her experiences, such as overcoming an eating disorder or having been a single mom on welfare, to empower and inspire her readers.
Roundtable: Podcasting
Takeaway: Brandy will share her podcasting tips and how she used her podcast to grow her blog in less than a year.

Brandy Butler is a Podcast Maven, Digital Marketer, and Coach. She's passionate about the power of spreading positive messages. Brandy is a podcast project manager who knows how to produce and promote great audio content. When she's not busy planning world domination or using her 15 years of experience in IT, you can find Brandy cooking for her husband and three children. Take a look at the Niche Parent 14 Agenda, learn more about the media professionals, keynote speaker and YouTube pros who are presenting at the conference.
Panel: Innovative Ways to Monetize through Social Media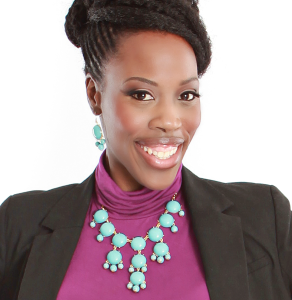 As a busy wife, mother of three and entrepreneur, this passionate professional is determined to help moms everywhere learn how to FLY (First Love Yourself) and take charge of their lives through Moms N' Charge™. Driven by her personal experience with postpartum depression, frustration, and guilt after becoming a mother, Christine is committed to helping other moms avoid that same road. Today, she is living out her dreams through the work she does -teaching mothers everywhere how to create healthier lifestyles for themselves and their families, while still pursuing their own dreams and goals. A sought-after social media expert, author and speaker with her own rapidly growing blog, Christine is an award-winning entrepreneur and writer. She has also partnered with organizations such as the Arthritis Foundation, The Psoriasis Foundation, The Better Family  and the Get RADICAL Women's Conference, to create successful digital media strategies to promote her clients' events and extend their brands.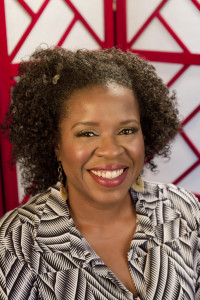 Stacey Taylor aka "The SistahChick" is the mastermind behind The SistahChick & Co. LLC which is the parent company ​for​ : TheSistahCafe.com (blog), Sistah Buttah (product), TSCC (The SistahChick Consulting), OurNaturalKids.ning.com (website) and the Sistahs Do Brunch event series for Women Entrepreneurs.  She is a writer, blogger and Social Media Maven with a passion for natural beauty and her community. Through her online presence she promotes generational self-acceptance for women & children alike by teaching them to appreciate their natural beauty. Since 2009 Stacey has amassed a substantial audience starting with YouTube, and has created and used her blog to share her love for Atlanta's thriving social scene, natural hair and her successful life as a wife, mother & entrepreneur. Stacey is an Indiana native currently residing in Atlanta, Georgia with her husband and kids.  Stacey is currently also writing freelance for Black And Married With Kids and Carol's Daughter's TransitioningMovement.com.
Affiliate Blogging Workshop: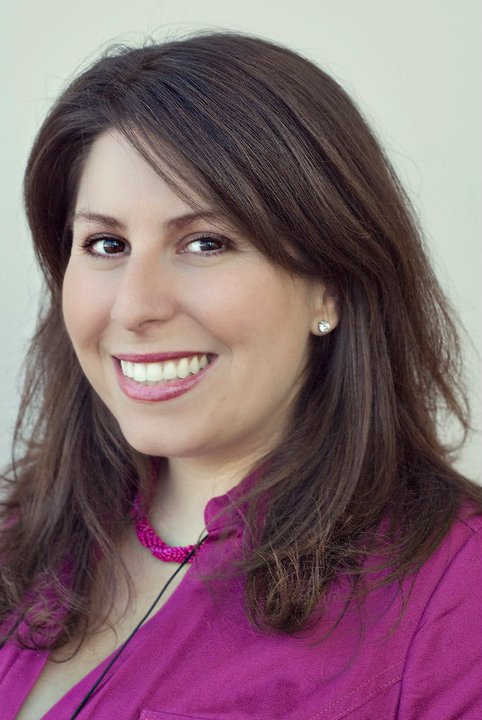 Taryn Pisaneschi, @TarynP
Taryn Pisaneschi is a Real Estate agent in Palm Beach and has been leveraging social media since the early 90′s when she discovered Prodigy and created her first blog, newsletter, opt-in mailing list and online community. Upon experiencing the potential of the Internet as a professional and personal competitive advantage and getting a taste of the digital community, the rest is history. In addition to consulting, she has worked for the United Way, the Georgia State Capitol, founded and sold several small businesses, founded a women's networking organization Women Intelligently Networking (WIN)®, and now works with homebuyers and investors.
Self employed since 2002, she has spoken on marketing, social media and strategic networking at many conferences including BlogHer, Blogalicious, New Media Expo (Blogworld) and Hispanicize. She lives in Florida with her husband and two daughters.
Panel: Turning Pinterest into Your Blog's #1 Growth Engine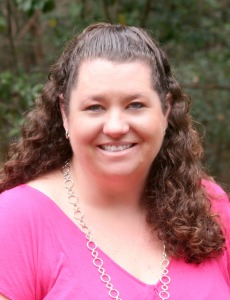 Kim Vij is a Pinterest consultant, freelance writer and blogger at The Educators' Spin On It.  She has created an award winning board on Pinterest with over 1.5 Million followers by focusing pins on education and parenting.  She's successfully partnered with leading children's educational bloggers and brands to create powerful Pinterest boards for early childhood education. In the past three years she has discovered how to reach out to parents to encourage them to become their child's first teacher by blogging and pinning resources and tips onto her Pinterest Boards. Kim enjoys sharing simple ways to make every day moments into learning opportunities for parents and teachers. Kim has a B.S. Degree in Early Childhood Education, ten years of teaching experience along with twenty one years of parenting her three children which inspired  her to be the co-founder of the website The Educators' Spin On It.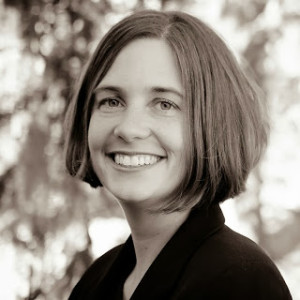 Amanda Boyarshinov is co-founder of The Educators' Spin On It and built their community with Kim. Amanda is an experienced classroom teacher with her Master of Reading Education K-12 and National Board Certification.  She is also a parent to three avid readers, ages 1, 4, and 7 years old. She is an organized, outspoken individual who believes in the power of a good book. Her focus for blogging is "to share some of my "teaching" knowledge and terms with you without being overwhelming." Her goal for 2014 is "to model the creative process of my own using an art journal once a week in view of my children (less computer more art time!) and my professional goal is to get one of my children's picture book manuscripts published."
Susan Wenner Jackson, @susanwjackson and @ahalogy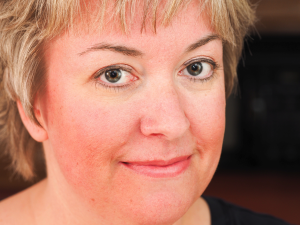 Susan Wenner Jackson is a working mom of two kids (5 and 8) and wife to a consumer tech journalist and photographer, Jerry Jackson. They live in West Chester, Ohio, where Susan grew up. Susan is the VP of content partnerships for Ahalogy, a content marketing startup company focused on delivering results from Pinterest and beyond. She heads up the Ahalogy Content Network, a partnership with the web's top bloggers, writers, photographers and designers creating amazing content. Susan cofounded the blog Working Moms Against Guilt and is a regular contributor to iBlog Magazine. She's worked as a newspaper reporter, magazine editor, PR professional, copywriter and social media consultant. Ready to invest in your professional development? Register here for the conference. Excited about our speakers? Click to Tweet to this post: #NicheParent14 brings together top #socialmedia and #blogging experts for the 3rd annual conference  Meet the speakers here: bit.ly/1uiwjcQ
Panel: Metrics & Reporting: Why they matter to your blog and brand
A proverbial "brand enchantress", Nichelle has 13+ years experience in integrated marketing, advertising, digital/social media, brand/ business development, successfully building global and domestic consumer brands including: Sharp, Stoli Vodka, Proctor & Gamble, QVC, Hyatt, Hanes/Bali Intimates, Estee Lauder. Combining her skills in integrated and digital marketing with an entrepreneurial passion, Nichelle founded STYLEMOM.com in 2009 and became an active member in the social media community, cultivating partnerships between brands, key influencers, and entrepreneurs, as well as developed into a thought-leader and speaker for the industry. Industry engagements include: Mashable.com, CBS Early Show "Shopping & Social Media", Essence Magazine Web Issue – Nov. 2011, Today Show "Reel Moms" , Speaker/Panelist: ASJA Writer's Conference, NY Social Media Week, Internet Week, BlogHer Conference, Blogalicious Conference, Independent Fashion Bloggers Conference, and NY 3 Day Start Up Marketing Mentor for entrepreneurs.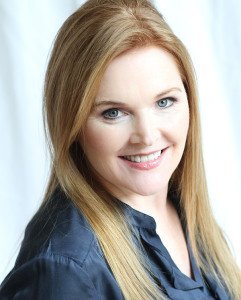 Danica Kombol is the CEO of the Everywhere Agency, a leading social media marketing firm with clients such as Macy's, Cox Communications, Novelis and Coca-Cola. Everywhere set the Guinness Record for the "most  widespread social marketing message" for their social good campaign, #BeatCancer. As a Social Media marketer, Danica draws on her extensive background as a television producer and public relations executive. She began her career at Sesame Workshop where she was involved in the international versions of Sesame Street. She went on to become a successful television producer working on such legendary shows as Saturday Night Live, Kids in the Hall and VH1. You can follow her on twitter @danicakombol or @beEverywhere.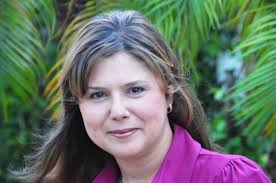 Cristy is Co-CEO and Co-Founder of Latina Mom Bloggers. The entrepreneur and award-winning marketing, media and communications practitioner has more than 15 years experience and specialization in Hispanic and multicultural community initiatives. She is the founder and co-publisher of Los Tweens & Teens, a bilingual blog and community resource site engaging multicultural parents and kids from ages 7-16. Prior to joining Latina Mom Bloggers, Cristy led PR Newswire's Multicultural Markets division as senior vice president, a role she was appointed to following the 2008 PR Newswire acquisition of Hispanic PR Wire, LatinClips and Hispanic Digital Network- all companies that she co-founded and spearheaded. Cristy volunteers with other community organizations, speaks nationally at conferences and blogs regarding social media initiatives at Hispanicize.com. She resides in Miami Beach with her husband and identical twin daughters. —————————-
Panel: What Parents & Tweens Want to Know About Cyber Bullying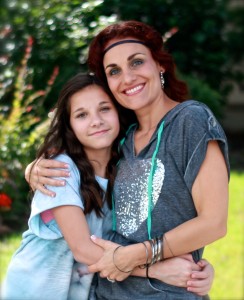 Christine & Julia Young, @YoungMommy
Christine Young is married to her best friend, Ray, and together they have seven very active children, ages 3 to 13. She's a busy mama, spending most of her days running after her tribe in the Austin, TX area. She is the proud owner and author of the 
Mom Blog, From Dates to Diapers
, where she shares about life with little ones, offers advice and encouragement, and writes her thoughts and opinions on some of the greatest products on the market – those that make family life FUN.
Julia, Christine's daughter, is 12 years old. She is the only girl, sandwiched between six brothers, and likes it that way – she's one tough cookie. Julia is well-liked by all who know her and enjoys baking, listening to music, babysitting, hanging out with friends, and shopping. During her first year of middle school, she and her best friend, Melody, became the victims of an extreme case of cyber-bullying. She and Melody now speak out against bullying and how to protect yourself against cyber-attacks.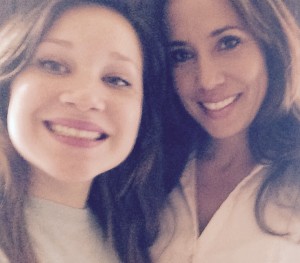 Marti Coffey lives near Austin, Texas, and was a stay at home mom for 15 years. She recently started working at CyberDefenses, Inc. in Round Rock, TX. Marti enjoys archery, hunting, and learning about cyber security and digital forensics. She is a graduate from Texas State University and her background is in the High Tech Industry. Her personal mission is to bring awareness to others about the importance of staying safe in the cyber world. Melody, Marti's daughter, is 13 years old and in the 7th grade. She is the youngest of her two siblings. Melody has a big heart for people and animals and is always ready to help others in need. She enjoys shopping, hair and makeup, music, and new fashions and trends, but most of all spending time with her best friend – Julia Young. When they are together they have an amazing amount of energy and creativity.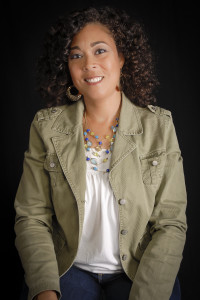 Martine Jolicoeur is the creator of MeUnfinished.com.  Martine is an avid writer who works on empowerment, self-esteem, family life, and cultural competency issues.  In her other life, she is an Early Interventionist helping children with special needs and their families reach their developmental milestones.  She presents on family life, cultural competency, and empowerment in the community.  Most importantly, Martine is happily married to her wonderful husband and is the mother of two teenage girls and a Kindergartener.  Balancing family life, employment, and following her dreams as a writer keep her quite busy.  She finds purpose in encouraging and being resourceful to others.
About the session:
New to the blogging world?  Join Martine Jolicoeur as she will be facilitating a session where best practices and resources will be shared.  Martine will be equipping you with information that will point you to the right direction to get started on your journey immediately!   Whether you are far along the way or you are just beginning your blogging journey, Welcome!