Attendees will have a lot to look forward to at this year's Niche Parent Conference! This year's conference will  offer  socially savvy moms and dads  headliner keynotes including  Sheryl Connelly of Ford Motor Trends, Ted Rubin, Ted Murphy, CEO of IZEA, Miriam Muley, expert and published author on marketing to women and women of color and others that we can't wait to share!   Like last year, there will be  hands-on innovative workshops taught by Collective Bias and other industry leaders.  Empowering sessions will round off our agenda to  elevate attendees' blogs and brands.  Finally, Momprenuers and Dadprenuers will walk away with tool-kits to get their start-ups off the ground AND generating revenue.
In this presentation, Ford's Sheryl Connelly will share her perspective as the brand's head of Global Consumer Trends and Futuring. With an increased focus on safety and ethical consumption and a surge in information sharing, consumers are letting others know what's really important to them and how they won't settle for anything less than the best. From the rising influence of women in determining marketplace offerings to the roles of children as the "Chief Technology Officers" of a family, Sheryl will shed light on how brands, including a blogger's own brand, must adapt to emerging trends and consumer demands to stay relevant in today's ever-changing world.
As Ford's global trends and futuring expert, Sheryl Connelly immerses herself in ever-evolving social, cultural, environmental, technological and economic ideas to imagine what consumers might want 20 years into the future.
Connelly collaborates with various business groups at Ford, using consumer trends research to help craft viable business solutions for changing customer needs. She provides a "functionally agnostic" view of the world while offering a different lens through which to view future shifts in the marketplace. Connelly recently created the company's first consumer trend report – "Looking Forward with Ford" – that outlines 13 trends to watch for in 2013 and beyond. "When I say I'm a futurist, people snicker or laugh and think I'm kidding," Connelly recently told "The State News." "They usually reply with 'Where's your crystal ball?' or 'Read my palm.' I can't predict the future, but what I can say is, 'Here's something you should pay attention to.'" With Connelly, it's not just the job she does for Ford Motor Company, but the creativity she brings to the role. Now that creativity has earned her a spot on Fast Company's 2013 Top 100 Most Creative People in Business list – an annual look at the people and businesses that are redefining creativity in industry, culture and commerce. Connelly has spoken at several TEDX conferences in the United States, and earlier this year gave an attendee talk at TED Global in Edinburgh, Scotland. Connect with Sheryl on Twitter at @sherylconnelly.
In the new world of content marketing, the Content "IS" the marketing. Sharing, conversation, and emotionally connected content will be the ads of the future. Instead of thinking in terms of "Convince and Convert," start thinking in terms of "Converse and Convert." Ted will share how smart brands have noticed that we're moving to a "connection economy, how brands have to start thinking like publishers, and how content drives engagement, engagement drives advocacy, and advocacy correlates directly to increased sales.
Ms. Muléy, Puerto Rican by ancestry, holds an MBA from Columbia University's Graduate School of Business. Prior to starting her company she spent 25 years in marketing, managing, and growing brands for Fortune 100 companies. She was Executive Director of the Diversity Growth Markets at General Motors Corporation where she was responsible for marketing to Women, Hispanics, African Americans, Asians, Youth and LGBT markets across the GM portfolio.  She was also General Manager at Avon Products and EVP of Marketing at Carson Products, a hair care division of L'Oreal. Miriam is active on several boards including Women at NBC Universal "think tank", the National Association of Women Business Owners (NAWBO), The Links, Inc. and Madrinas, an organization that empowers Latinas in corporate America.
In his keynote, Ted will go over the results from the 2013 State of Social Media Survey.  Attendees walk away with detailed data from the State of SMS report and learn what top marketers look for (and how much they want to pay) when selecting a social influencer.
Edward 'Ted' Murphy is a serial entrepreneur who has founded six companies since 1994. Today he is Founder and CEO of IZEA. Murphy has been called the father of paid blogging and is largely credited for creating this Influencer Marketing industry.  Ted's vision for democratizing content and influencer compensation is now a reality in most marketing strategies, from top brands and agencies to small businesses.
Murphy has consulted for some of the world's largest marketing organizations including FOX, Bombardier, General Motors, SeaWorld and Disney. He has also negotiated deals with celebrities such as Kim Kardashion, Diddy and Bob Villa. Murphy is a prominent visionary, speaking and presenting to marketing and Internet professionals around the world.
Ted has been featured in/on : CNBC, Wired, USA Today, Forbes, New York Post, Business Week, PC World, CNN Money, Fortune, Fortune Small Business, Business 2.0, Create, HOW, Adweek, Advertising Age, Orlando Business Journal, Los Angeles Times, iMedia, Search Engine Journal, and TechCrunch.
Ted has grown the IZEA network to over 750k registered influencers and 50k registered advertisers in 147 countries.
---
Workshop: Secrets for a Successful Freelance Writing Career
Session Description: This session will describe how to make a career of freelance writing for publications, improve on your writing, pitch and work with editors, organize your schedule and negotiate pay. How to handle yourself professionally and peer etiquette. Differences between a blog and an article. How and where to hone your writing skills. Finding mentors, and becoming a professional writer, whether you have your own blog or not.
Lorraine C. Ladish, @LorraineCLadish, Editor in Chief of Mamiverse.com

About the speaker: Lorraine C. Ladish is a 17-times published author of both fiction and non-fiction with over 20 years of experience as a freelance writer and editor. The subjects of her books include pregnancy, parenting, raising creative kids, writing and publishing and relationships. Her latest book is based on her bilingual blog Success Diaries (Diario del Éxito), which she launched in 2008 during the recession, when she found herself unemployed and forced to reinvent her writing career from print to digital.
Born in Madrid, Spain, of Spanish father and American mother, Lorraine is bilingual and bicultural. She has contributed to People en Español, Redbook and La Palma of The Palm Beach Post, and was the managing editor of VOXXI Mujer, an online news site for English-speaking Hispanics. In June 2012 she was appointed Editor in Chief of Mamiverse.com, a digital hub for multicultural moms and their families, that is published in both English and Spanish. A passionate communicator, Lorraine writes and speaks from a place of honesty and openness and thrives on empowering women. She is based in Sarasota, Florida, with her blended family that includes a bilingual and bicultural writing partner, three children under 12 and an obstinate dog. Connect with Lorrain at  @lorrainecladish @mamiverse www.lorrainecladish.com and www.mamiverse.com
---
Workshop: SEO & Search For Bloggers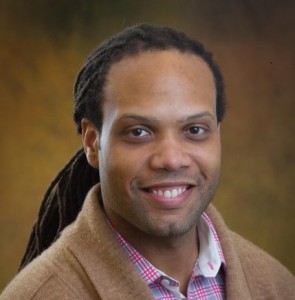 Jason is the Director of Bing Evangelism for Microsoft Advertising. He and his team are responsible for cultivating deep relationships with advertisers and agencies, driving awareness, perception and adoption of Bing and Bing Ads, and partnering with Yahoo! to unlock the value of the Search Alliance.
Previous to this role he was the Country Lead for Solution Specialist Sales at Microsoft Advertising Canada. As the Chief Supplier of Cool, he helped establish Microsoft as a thought leader in digital media and managed a team of digital media experts across multiple disciplines (gaming, mobile, video, targeting, search, performance advertising, and more), providing innovation and inspiration, with a focus on helping clients develop creative, integrated, multi-screen executions. Previously, he was a client services manager with Microsoft in New York, leading a team of search strategists that provided world-class service and account management to premium search advertisers.
Prior to joining Microsoft he served as Strategic Planning Manager at Travelzoo, where he launched the first travel meta-search engine to incorporate social signals, analyzed strategic projects and new business opportunities, oversaw all search engine marketing initiatives, and launched and managed new products. His professional experience also includes working at entertainment companies, such as Bad Boy Entertainment, Marvel Enterprises, Elektra Records, and Focus Features, and management consulting, where he specialized in strategic sourcing and cost restructuring engagements with financial services clients
Jason has spoken extensively at a number of high profile industry events in the US and Canada, such as SES and Advertising Week, on topics related to Search Marketing, Multi-Screen Engagement, and the Future of Digital Media.
He received a B.S. from MIT and an MBA from NYU's Stern School of Business.  Connect with Jason on LinkedIn.  

---
Workshop: Vlogging – Starting With the Basics Ending With the Results
Video blogging doesn't require fancy bells and whistles! With a camera/smart phone, decent lighting and touch of lipstick, you're on your way to publishing vlogs on YouTube! Learn how simple vlogging can be and why you shouldn't be intimidated!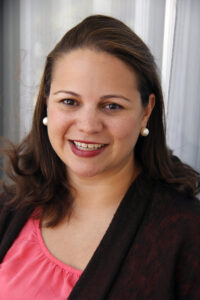 Caroline Murphy is a 30-something Hispanic mom who is influential both on and off-line. Her "been there, done that" approach on product reviews, cuisine and travel has made her a reliable voice. She is often sought after for recommendations and endorsements. Well known brands have used Caroline's professionalism, social media presence, video production skills and creativity to support their social media marketing campaigns.
Caroline is an avid vlogger. She has published over 150 videos on YouTube. Her series #CarpoolChat provides viewers with 1-2 minute snippets of her day, products she's reviewing and general news events.
As the Smarty Pants Traveling Mom, Caroline shares her travel experiences on the internationally recognized TravelingMom.com site. She focuses on South Florida travel destinations, and products & attractions that provide smart cultural experiences for families.
She is a native New Yorker (Long Islander to be exact) who is now in South Florida, by way of the Washington DC/Baltimore area. She holds a Masters Degree in Education with a specialization in Instructional Technology from the University of  Maryland  University  College and a Bachelors Degree in Elementary Education, with a minor in Spanish from Loyola University Maryland.
Connect with Caroline across these social networks: YouTube.com/SmartyPantsMama, Twitter @SmartyPantsMama, Facebook SmartyPantsMama
Lizza Monet Morales, @xoxoLizza
Lizza is a rising actress who most recently has been seen in David Mamet's "Phil Spector" biopic for HBO starring Al Pacino and Helen Mirren. She  has made a name for herself as a bilingual reporter and brand ambassador. This proud Latina  is a native Angeleno who calls Los Angeles and New York home. Picking up her first copy of Variety and The Hollywood Reporter at the age of 8, Lizza immediately fell in love with the entertainment industry and the rest as they say is history.
Lizza has been on-air for Access Hollywood, Telemundo, EXTRA, Univision, Celebrity Justice and The TV-Guide Channel among others. In addition, she has reported for Us Weekly, People Magazine and was a featured columnist in Item Magazine. You can also find her online reporting on the crazy adventures of her daily life on her blog, XoXolizza.com and as a monthly contributor to MsInTheBiz.com.
She has worked for Latin GRAMMY Awards as their backstage brand ambassador the last two years. Others, such as, CBS's OMG! Insider and LA's prestigious Center Theater Group have tapped her to be a social media correspondent for a variety of events.
Lizza is an early adopter who loves all things tech, gadgets, social media and entrepreneurship as much as her obsession with beauty, fashion, travel, philanthropy and the arts.
Lizza attended Harvard University and Middlebury College, where she graduated with a B.A. in Political Science and a double minor in Economics and Japanese. She also earned a post-graduate journalism certificate from UCLA and is a graduate of the Atlantic Theater Company's master conservatory program.
You can connect with her online by looking up @xoxolizza on any social media platform you're on. Drop a line and say "hi".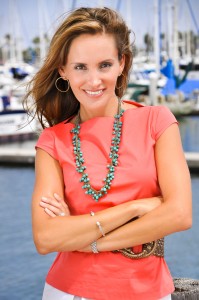 Tania Luviano is the founder, editor in-chief and host of Latina Mom TV. She's a 5 time Emmy award winning journalist, the host of the "Women's Channel" official vlogger and investigative reporter for Terra.com, Mamiverse.com Vlogger, freelance reporter for NBC San Diego and Southern California Reporter for Fox News Latino. Tania is also a professional speaker, but her most important job is being a mom to her two boys, 6 and 4 years old. Connect with Tania on Twitter at @LatinaMomTV.
---
Workshop: IPLAW 101- The Basics on Protecting Your Intellectual Property On the Internet
The Basics is a session designed to educate attendees on the importance of protecting their Intellectual Property on the Internet. As Bloggers become more business savvy, it is important they realize the value in their brand and protect their brand through proper protection of valuable Intellectual Property such as copyrights and trademarks. This session will describe the Brand/Intellectual Property protection process in detail.
Latoicha Givens, Esq., @IPLaw101
Latoicha Givens is the founding member of the firm Phillips Givens, LLC.    She has successfully defended and protected intellectual property rights of individuals, small business owners, and corporations.  Her practice focuses on trademark and copyright clearance, registration and prosecution; domain name management in the following industries:  Internet, New Media, Multimedia, Apparel, Film, Sound recordings, and Art.  Ms. Givens is also an expert in legal issues in New Media technologies.  She counsels clients on Intellectual Property, product endorsement, advertising, privacy and security issues in New Media platforms, i.e, social networks, blogs, websites, and mobile devices.  She is also adept at drafting privacy and social media polices and terms of service agreements that adequately address new and evolving issues in New Media.
Ms. Givens is a previous Legal Contributor for Black Web 2.0.   Ms. Givens is also a frequent speaker on Intellectual Property matters and legal issues in New media.  She has been a featured speaker at Blogher, Miller Brewing Company's Entrepreneur Series and more.  She has also been a frequent guest on BlogTalkRadio discussing intellectual property protection and defamation. Ms. Givens also is the Founder and Editor-In-Chief of the legal blog, www.IPLAW101.com. There she provides practical tips for individuals and small businesses in solving basic intellectual property issues. This blog was recognized by Alltop.com as one of the best intellectual property law blogs on the web.
Ms. Givens received her B.A. in English and Political Science with Honors from Florida A&M University.  She received her law degree from Catholic University of America, Columbus School of Law.
---
Panel: The Gift of Health in Communities of Color
As women of color, we simply need to ask our aunts, mothers, grandmothers…or even look at ourselves to know that obesity-related illnesses like Type II diabetes and heart disease are issues in our communities. They are not only issues among adults, but it is estimated that 18% of all children and adolescents up to the age of 19 are overweight or obese, putting them at higher risk of developing chronic diseases and developing other complications as adults, according to the Centers for Disease Control and Prevention.
The good news is there is a lot we are already doing to change the conversation. Together we can do even more to stem this health epidemic in our communities both on social media and on the ground. Please come and hear from our expert panelists to be informed, inspired and empowered.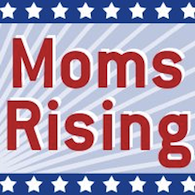 Moms Rising is a transformative online and on-the-ground multicultural organization of more than million members and over a hundred aligned organizations working to increase family economic security, to end discrimination against women and mothers, and to build a nation where both businesses and families can thrive.
Elisa Batista is a campaign specialist at MomsRising.org, a million-member organization advocating for policies related to family economic security, child health and ending discrimination against mothers. She collaborates with the organization's campaign directors in reaching out to mothers through social media campaigns on the blogs, Facebook and Twitter. She is also a bilingual journalist and the award-winning publisher of the MotherTalkers.com blog.
Monifa Bandele, MHS, is a Senior Campaign Director for MomsRising.org. Monifa has over a decade of experience in policy
analysis, communications, organizing and project management, working with groups like the Brennan Center for Justice, Peoples Hurricane Relief Fund and the National Coalition on Black Civic Participation.
dream hampton is a Detroit-based writer and filmmaker. Her multi-media work has been featured in over a dozen premier national media and art outlets including Sundance, PBS, NPR, The Detroit News, Essence, Ebony and The Village Voice. Her essays have been published in more than a dozen anthologies. She collaborated with Shawn "Jay-Z" Carter on the NYT bestselling "Decoded." She is a Senior Fellow with MomsRising.org.
---
Panel: Finding the Positive in the Negative (dealing with trolls, hecklers, and haters)
This session is about not letting the negativity in this industry inhibit, or worse halt your work. It's a new understanding of negative comments, and trolls. It's also a way to let negativity drive your work rather than force you into diluting it.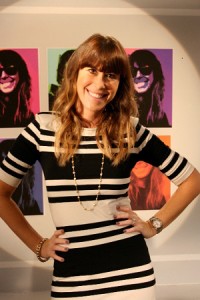 Jenny just finished taping a project with CafeMom called The Jenny Isenman Show,  She's appeared nationally on the Today Show, Huff Post Live, and is a iVoice for iVillage.  She hosts bi-weekly local segments on NBC Miami called Jenny's Got the Scoop, does segments for CBS Miami as well as FOX Naples.
A freelance writer by trade, she's the humor columnist for South Florida Parenting Magazine (a Tribune Publication) and writes for multiple parenting sites. She's a featured writer for Huffington Post's Parents, Women, and Humor sections, YahooSHINE, Scary Mommy, and has a weekly column at The Stir titled "Did That Really Happen?".
She's called Jenny from the Blog at her award winning site: The Suburban Jungle. Jenny claims that reading it will make you smarter, tanner and reduces cellulite … at the very least it'll keep you literate. 
You can find her on FB: ILoveTheSuburbanJungle Twitter: @SuburbanJungle Her Blog: The Suburban Jungle, or email her: Jenny@TheSuburbanJungle.com
---
Panel: Past The Pitch, Brand Relationships 2.0
What happens AFTER you get the pitch or begin the relationship. The business side of working with the brand. Questions that will be answered: Your pitch was approved! Now what? I've blogged about the product, what should I do now? Closing out a campaign. Reporting on your success: how to do it and what information to include.
This workshop will go in-depth on what happens after you get the pitch and begin your relationship with a brand and will encompass the business side of working with the brand. Not just what you should expect from them but also what they should expect from you, as the influencer. Topics will include: Your pitch was approved! Now what?  Closing out a campaign. Reporting on your success: how to do it and what information to include.

Sili is one of the founding members of Social Influenz, an influential and authentic group of people that are deeply involved in social media and would like to invest in each other's success through all platforms. It is the place where multicultural and influential meet.
Entrepreneur by morning, student by afternoon, blogger by night and Mami 24/7, Sili's drive and determination to succeed while helping others is what sets her apart from the rest. She is not only the Chief Executive Mami at her blog, My Mamihood, but she is also the owner and Digital Ninja for Mami Ink Media, a digital services agency specializing in social media management, project management, strategic planning and process improvement. She is an expert in tailoring her services to help you leave your mark in the world. 
Selected as one of Latina Magazine's top 10 Mommy bloggers this year, My Mamihood was described as  "a haven for fashion inspiration, baby concerns, must read books and even tech musings! This blog will keep you reading for hours…". When not appearing on top 10 lists, Sili loves hanging out with her frog princess, setting up all-girl Fantasy football leagues, reading and finding new gadgets to play with. Sili believes that you are your best asset and should build your brand while building your blog.
---
Workshop: How Dad Bloggers Are Elevating A Powerful Marketing Niche
Jim Silver, @TimetoPlay CEO TimetoPlayMag.com

Jim Silver is recognized as one of the preeminent experts in the toy, licensing, and family entertainment industries. Currently, Silver is CEO and editor-in-chief of TimetoPlayMag.com, the number one source for all things play and a trusted resource for parents and gift givers. TimetoPlayMag.com provides independent product reviews, a price comparison tool, hot toy lists, a product/gift finder, daily giveaways of in demand toys, and more.
Working within the toy and family entertainment industries for more than 25 years has enabled Silver to work with and glean knowledge from a wide array of manufacturers, retailers, licensors and licensing agents worldwide from the most prestigious to local mom and pop establishments.
In addition to speaking, TimetoPlayMag.com will return as a conference sponsor this year offering attendees a great "time to play" at Niche Parent!
Follow @TimeToPlay on Twitter & like them at Facebook.com/TimeToPlayMag and tell them you'll see Jim at #NicheParent13.

Named to the list of the "101 Most Influential Latinos of 2013" by Latino Leaders Magazine, Manny is an accomplished entrepreneur and award-winning public relations professional with extensive experience in Hispanic media, social media and public relations. In 2011, Manny was named PR Professional of the Year by the Hispanic Public Relations Association (HPRA) for his on-going commitment to promoting the advancement of the industry as co-publisher of the Hispanic PR Blog and as the founder and creative director of Hispanicize, the annual event for Latino trendsetters and newsmakers in social media, marketing, entertainment and innovation. Manny's business interests also include Hispanicize digital, the Latina Mom Bloggers network and Being Latino.
Prior to founding the Hispanicize-related business platforms, Manny was President of Multicultural Markets and Hispanic PR Wire for PR Newswire. Prior to PR Newswire's acquisition of Hispanic PR Wire, Hispanic Digital Network and LatinClips in 2008, companies he founded, Ruiz was Chairman and CEO of HispaniMark, the parent company of these three businesses.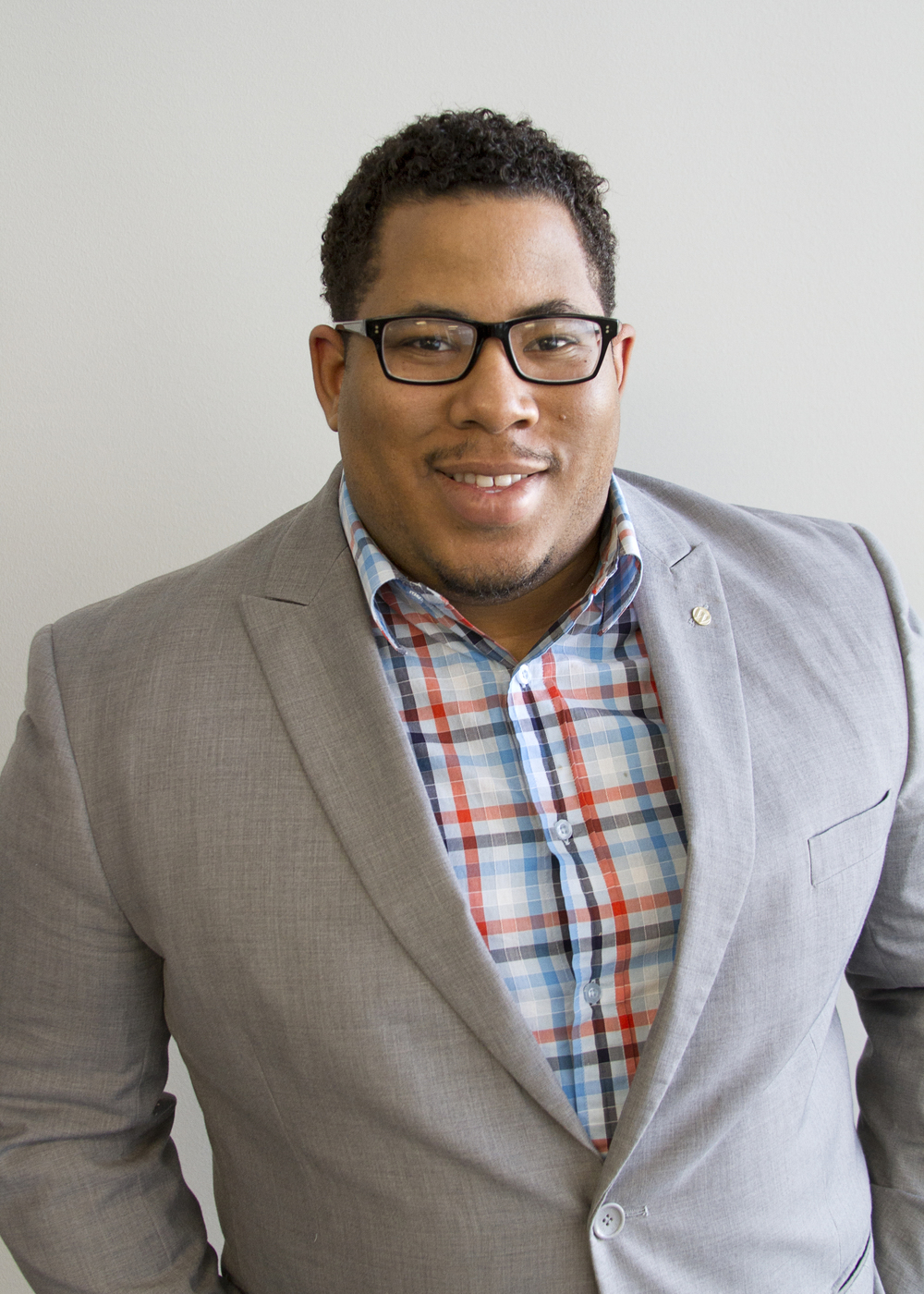 Ben is a husband, dad, geek & creator of awesomeness. As the principal at Socially Savvy & The VP of Marketing at Fluencr he spends his days teaching brands how to identify, connect and engage with their  audiences.
Floyd is all about teaching clients how to leave lasting a mark in the hearts of their consumers. He lives by the motto: "A brand that captures your mind gains your behavior. A brand that captures your heart gains your commitment." – Scott Talgo.  His repertoire includes leading organizations and companies such as Hasbro, Nintendo America, Warner Brothers, The Walt Disney Co., Nike, and Pepsi-Cola, to name a few. He believes in building the right strategies, partners and placements to ensure results for his clients. Benjamin has garnered recognition and respect for his creativity and achievements in brand development, marketing and public relations. He is both passionate and committed to making his clients recognized, successful and beloved in the marketplace.
But for him the real fun is at home where he is typical doing one of three things. On the floor playing with his son (literally), testing his culinary skills and/or hanging with his beautiful wife. He vlogs at My Dad Saved the World! His topics are usually centered around being a fatherless father, Family/Marriage, Dad's cook too and reviews. In addition to contributing to TimetoPlayMag.com Parent Panel, Ben works with KRIV Fox 26 Houston as the on-air technology and social media contributor and is also a member of the Dad 2.0 team.
Connect with Ben on Twitter: @superdadblogger

---
Workshop: Google Analytics for Bloggers
Attendees will learn how use Google Analytics to further optimize their site and blogging strategy. This session will give you the knowledge and tools to understand in-depth information about your site's audience, traffic sources and content. This will allow bloggers to study the progress of their site and define areas improvement.
Maria A. Garcia, Digital Marketing Specialist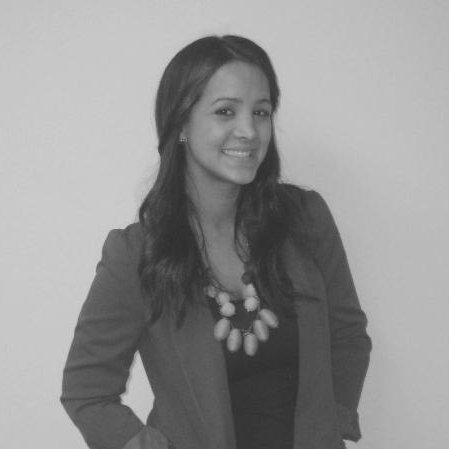 Maria has over six years of experience leading projects within the digital space including web development, SEO, SEM, social media,
blogging and email marketing. Maria is founder of Googler Marketing that focuses on providing online marketing solutions,  search engine marketing, search engine optimization, social media, email, blogging and call tracking. Maria has worked with a series of nationally recognized organizations including, FBI, United Way, Lennar Homes, Friendly's Ice Cream and Sheet Brands as well as small businesses start-ups and bloggers. Maria holds a Bachelor's degree in Marketing and Leadership from H. Wayne Huizenga School Business and Entrepreneurship at Nova Southeastern University. When not working, she enjoys origami, foreign films, music and travelling abroad.
Read more about Maria and her work at  www.googlermarketing.com.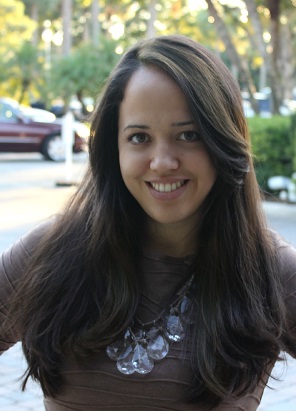 Denisse Icaza is a freelance writer and social media consultant. She is the founder and editor of the award-winning blog AhorrosparaMama.com, one of the pioneers of its kind that offers Spanish-speaking moms new ways to save time and money while not having to sacrifice health, quality and their favorite brand names.
The idea for Ahorros para Mamá was born when she felt the need to fill a void of information in Spanish about great products and savings for Latina moms in the US. Denisse created her blog and her client list now includes: Pampers, Fisher-Price, Neutrogena, Johnson's Baby, General Mills, CVS/pharmacy, Boost Mobile, Kraft.
Denisse is currently a community manager at Gigcoin, and her duties include assisting in blogger outreach programs, managing social media accounts, as well as participating in strategy and content creation and implementation.
She has been featured on Univision, NBC, Telemundo and AméricaTeve and on various online publications for her blog and social media involvement. Denisse has also been invited to speak at blogging and social media conferences, such as LATISM, Hispanicize and Social Media Week Miami.
---
Getting Noticed: Five Reasons PR Can Take You to the Next Level
An award-winning veteran in the PR arena, Kortney has crafted PR and community outreach campaigns in almost every industry. Knowing the Jacksonville market well has enabled Kortney to bring a strong media presence to her projects.
During her work with the Mayor's office, Kortney was tasked with supplying the public relations needs for five departments. While there she chaired several special projects for the United Way of Northeast Florida, Teens Summer Jobs Program, and Peace Slam-a national movement to curb teen violence.
Kortney also has a strong track record in earned media on the local,state, and national levels through her consultant firm, First StrikePR. As a consultant, she has worked with several business owners,a technology company and non-profit, both with international ties, andinventors seeking to launch products as well as conceptual ideas. Shehas secured media placement for her clients in countless publicationsaround the country. Her PR work has also placed her clients in nationalmedia outlets such as; CNN, FOX News, The Tom Joyner MorningShow, and Black America web to name a few.
From the newsroom to in front of the camera, she has worked for two CBS affiliates in major Florida markets and as the host of twotelevision shows, "Jax Now" and "Going to the Chapel".
Kortney holds a B.S. degree in Broadcast Journalism from Florida A&MUniversity. She serves on Jacksonville's board of the College ReachOut Program (C.R.O.P) and remains heavily involved in the communityserving on several non-profit social and civic organizations.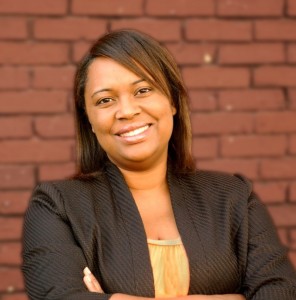 As one of the founders of First Strike PR, Cristin brings a great deal
of experience in the realm of public relations and has a true knack forgetting her clients noticed through comprehensive media coverage.
Cristin's strong journalism background has enabled her to provideher clients with an unparalleled level of expertise in earned mediaand outreach. By crafting attention-getting messages and fosteringand sustaining key relationships with news outlets and reporters, sheis able to secure well-placed and timely stories to maximize client'sbudgets and get the reach they want.
Cristin's background includes six years in television news, and a briefstint in radio news. She has also worked as a freelance reporter for"The Florida Times Union" and "Jacksonville Business Journal". She is asought after freelancer, working in agencies throughout Florida. Cristin remains civic minded while in her adopted city, serving on the board ofGirls Inc. and an active volunteer in her church and community.
Cristin received her Bachelor of Science Degree in BroadcastJournalism from Florida A&M University.
---
Workshop: Blogger/Brand Playbook The Top Spoken and Unspoken Rules of Engagement between Brands, bloggers,  and Blogger Networks
Crystal Duncan, @CrystalDuncan, Director of Client Strategy and Operations at IZEA Inc.

Crystal joined the IZEA family soon after finishing college and has held been instrumental to the advertiser and brand networks, strategic execution of client campaigns and Influencer relations. In her current role, Crystal leads the Sales, Account Management, Campaign Fulfillment and Influencer Ecosystem team at IZEA.
She has executed campaigns for some of the world's largest corporations including Walmart, Walgreens, SeaWorld, Kia, British Airways, Sears and Sony to name a few.  Her perspective of the Influencer Marketing space is extremely unique as she is involved in both the brand and Influencer side of the business on a daily basis and through this has learned what both sides want and need to deliver a successful campaign.
Crystal is a graduate of Youngstown State University in Ohio, where she received a Bachelors Degree in Telecommunication and minored in Marketing and Advertising/PR.  She was also a 4-year letter winner on YSU's Division 1 Volleyball team.
Connect with Crystal on Twitter, @crystalduncan, Linkedin, and at  www.IZEA.com.

Courtney Velasquez is the VP of Community Relations for the social shopper media company, Collective Bias.  In this session, Courtney and her panel will share which brands are investing in blogger programs including multicultural programs, what success looks like from a brand perspective, how bloggers can show brands the return on their investment, and other rules of engagement.
In her role at Collective Bias, Courtney  has managed their online community, Social Fabric for the past 3 years.  In addition to managing 1500 bloggers, she manages several different blogs herself like DetroitMommies.com, MiamiMommies.com, andDiscoveringArkansas.com.
You can find Courtney @CourtneyRix on Twitter.
Cristy Clavijo-Kish, @LosTweens
Cristy is an award-winning marketing, media and communications practitioner with more than 15 years experience and specialization in Hispanic and multicultural community initiatives.  She is founder and co-publisher of Los Tweens & Teens, a bilingual community resource site engaging multicultural parents and kids from ages 7-12.  She is manager, partner and co-founder of Latina Mom Bloggers and Hispanicize Digital.
Cristy led PR Newswire's Multicultural Markets division as senior vice president, a role she was appointed to following the 2008 PR Newswire acquisition of Hispanic PR Wire, Latin Clips and Hispanic Digital Network – all companies she co-founded and spearheaded.  Prior to her entrepreneurial ventures, Cristy led the Hispanic Markets Practice at global Public Relations firm Porter Novelli working on the Proctor & Gamble business among other major clients. Her early career included working with several Miami-based agencies specializing in tourism and corporate brands such as McDonald's, the Florida Keys & Key West and non-profit organizations Big Brothers Big Sisters and La Liga Contra el Cancer
---
Workshop: Having Your Way With Words: Storytelling and the Blogger
In this workshop, attendees will learn to write powerfully with simple editing tips and tricks. Goals of this workshop will include effective and engaging story construction, hooking readers with a powerful opening, keeping readers engaged throughout the story, and rewarding your readers with a satisfying ending.
Rebecca E. Parsons is an unpretentious Renaissance woman with eclectic sensibilities. She proclaims herself to be a 'possibilitarian' with a cup overflowing outlook. She lives between the ocean and a woodland marsh on a tiny island, just close enough to a big city to enjoy its culture, yet far enough away to mollify her disdain of traffic. Serial Entrepreneur. Savvy Biz Girl. She loves books, paper; and ink runs through her veins. Storyteller. Wordsmith. Amateur Photographer. She wrestles with Big Ideas and an Infinite Imagination. She's flip flops and mismatched socks. Smart. Dynamic. Colorful. She never stops what she's doing until she is satisfied that it cannot be done any better. Chef. Creator. Geek Girl. She has had an ongoing love affair with computers since 1983. She knows PhotoShop like the back of her hand. Her artwork wins awards. She lives each day creatively. Funny and fun-loving. Dancer. Dreamer. Artfully Domestic. DIYer. Plate Collector. Embracer of social media. Mother. Grandmother. Spiritual Explorer. Healer. Communicator. Mother of ReInvention. Read more at Cre8Tive Compass Magazine and listen to her on Artistically Speaking Talk Radio Show.
Since graduating from the University of Arkansas in 1995, Brad Lawless has worked in a variety of industries… from transportation to healthcare and higher education to retail/consumer packaged goods. Before any of that, however, he was an English major and lover of all things literary (and most things not…don't get him started on pop culture trivia!)
Throughout the last 20 years, Brad has seen himself firstly as a writer and storyteller and secondarily as a programmer, higher Ed administrator, small business owner… well, you get the picture. He's earned a living from writing twice in his career…first as a technical writer at Tyson Foods and later as a freelance writer working for a number of different companies. He spends most of his time now communicating the value story behind Collective Bias and its content marketing programs to clients and potential clients. Emulating Hemingway and Raymond Carver, Brad passionately believes in writing stories defined by an economy of words and an abundance of emotional truth. He writes much less frequently than he would like at BradLawless.com and still has dreams of writing the great American novel… right after he finishes folding that big pile of laundry.
---
 Workshop: Energize your blogger body through posture and movement.
This workshop will be fun, informative and interactive! Come as you are to re-energize your mind, body, and creative spirit.  Conducted in two parts, it will cover:
Proper posture at your Blog Station: Vital to your energy level and creativity.
Posture and counter posture at your blog station: the key to unlocking your greatest potential.
Get movin' bloggers, YOU are in charge:  Create and maintain the environment that sustains creativity. Let it flow! Through movement and sound vibration.
Relaxation: The key to Restoration. "We can't solve problems by using the same kind of thinking we used when we created them" Albert Einstein
Soraya Daguillard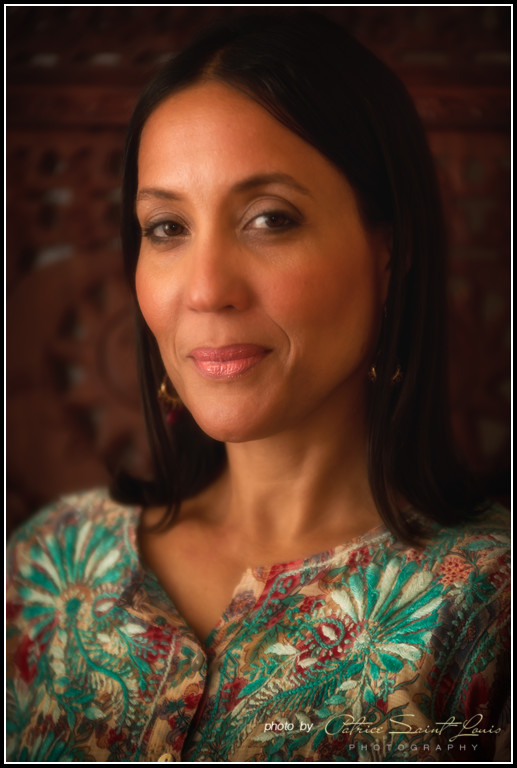 Soraya Daguillard, E-RYT 500 is the founder and directress of So Yoga Health and Wellness in Miami, a Registered Yoga School with the Yoga Alliance. She is married and a mother of two.
Having been a ballroom dancer most of her life, and teaching Yoga and Pilates for over ten years, she is fascinated by the abilities of the body and the mind, and their capability to re-create themselves.
Through movement, posture and Yoga she has helped many, from prevention to rehabilitation at both the physical and the emotional level.  Her approach makes the tools of the Mind and Body philosophies accessible to all as she guides towards self-empowerment. She devotes her teachings to the correlation between Proper posture vs. Energy level and Environment vs. Mood.
With more of our lives being spent indoors and the frequent usage of personal electronic devices, Soraya has noticed the impact on her own family and on others.  Her observation: Poor POSTURE leads to poor ENERGY levels and BODIES injury bound from significant postural imbalances.
This has led her to be devoted to the subject and she has founded a Mind and Body curriculum on the subject: "Restore and revitalize through posture and movement for the Generation ™"
Soraya has led retreats in the US, Mexico, Costa Rica and at sea. She will lead the next one in India. You can always find her practicing, teaching, conducting workshops and yoga teacher trainings in Miami.
For more about Soraya and SO YOGA Health and Wellness Center, visit www.so-yoga.com. Facebook:http://www.facebook.com/SoYoga
---
Panel: The New FTC Disclosures for Bloggers and Marketers
It's been six months since the Federal Trade Commission (FTC) revised the disclosure rules and how they relate to your social media activities. In this session for bloggers and marketers, attendees will learn  how to properly make disclosures on the commonly used social media platforms to comply with the guidelines' newest changes.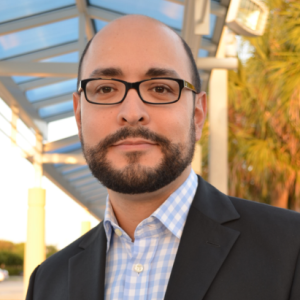 Ernesto Sosa has devoted his professional career for almost two decades to helping startups, SMBs and large companies in LATAM and the US improve business and marketing performance through effective marketing, business development, public relations and business innovation programs, while bridging the gap between marketing, technology and information. He is president at SOWEB a leading cross-cultural marketing agency that helps businesses grow by connecting them with the new digital consumer, and founder-president of The Hispanic Social Media Institute (HSMI), the leading center for applied Hispanic social media, business and new marketing education. His work focus is on marketing strategy, Hispanic marketing, international business development, strategic public relations, innovation management, business education and social business architecture.
Ernesto also serves as National Board Director at LATISM (Latinos in Technology, Innovation and Social Media), Advisory Board Director at The Hispanic Scholarship Fund (HSF) and Board Director at The Latino Rebels Foundation.
Ernesto holds a degree in Business Administration from Universidad Católica Andrés Bello (Venezuela) and professional certifications in marketing and information technologies. Mr. Sosa currently resides with his wife and daughter in Fort Laurderdale, FL. You can follow him on Twitter @ernestososa.
TERESITA CHAVEZ PEDROSA, Esq, @CubanLawyer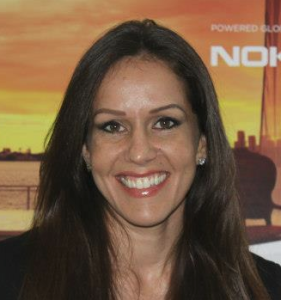 Teresita has represented individual plaintiffs in passenger and Jones Act maritime claims. She has worked on behalf of leading tobacco manufacturers in product liability cases filed by smokers, and non-smoking former flight attendants claiming a laundry-list of diseases as a result of exposure to second-hand smoke. Teresita has represented major pharmaceutical companies in litigation regarding the alleged side effects of medications.  She represented oil companies in numerous tort cases; including cases involving indemnity disputes between commercial partners. She has also represented the interest of insurance in property damage claims.
Teresita has been an adjunct professor at Florida International University's School of Law, where she taught Legal Skills & Values III (the law school's most-advanced legal research and writing course).
Teresita serves numerous bar and community organizations. She is highly active in the Hispanic National Bar Association ("HNBA") where she currently presides as National Vice President of Membership and on the Board of Governors.
In 1997, Teresita graduated Cum Laude from Tulane University Law School. In 1994, Teresita graduated with honors and a Bachelor of Science in Communications from the University of Miami,Florida, where she studied journalism.
Teresita was born in Communist Cuba. Growing up on Miami, Florida, she maintained complete fluency in Spanish. Teresita and her husband Lawrence are currently raising their boys Brandon and Dean.
https://twitter.com/cubanlawyer
Panel: How to Make Something Out of Nothin'
Providing inspiration to new bloggers – blogging success is possible even with a "small" blog! With focus on quality content, stellar imagery and a clear mission, a small blogger can create community, make money and stay true to their original purpose in starting a blog. Niche blogging can be successful!
This session is great for  beginning bloggers, bloggers "stuck in a rut", bloggers frustrated with finding a balance between sponsored content and purposed content, bloggers looking for tips to create the most impact with readers' short attention span – emote through imagery, write with passion, leave a legacy.
Attendees will take away a combination of practical tips and inspiration that can translate to their own blogging experience.
Eileen is a New York City Public School teacher in Brooklyn by day and a freelance writer, Community Manager to Mamiverse, wife, and mother of two boys by night. A contributor for Latina Bloggers Connect and heavily involved in social media. Eileen is the founder of mommyteaches.com, where she shares her love of blogging about her pride in teaching, parenting, and the blessings and trials that life have to offer.  She graduated from NYU with honors with a Master's degree in Early Childhood Education.  A children's book collector from a young age, Eileen loves cooking all types of food, reading and being arts & crafty with her boys.  Born and raised in Brooklyn, NY from a Puerto Rican mother and an American father.  Eileen is married to her high school sweetheart for 10 years. Follow Eileen on Twitter @EileenCCampos.
Vanessa Bell is the founding writer at De Su Mama, a community of parents seeking to "build their legacy" through purposed parenting values and creative ways of documenting their family legacy. Within the last two and a half years, Vanessa has grown her blog ten fold and continues to strive towards growth. She believes in the power of creating community through consistent and sincere messaging, and bases the premise of her community strength on that connection.In addition to her blog, Vanessa is a contributing writer at other notable, influential digital platforms for Latina moms, including SpanglishBaby.com, latinamom.com and QueRicaVida.com. In 2012, De Su Mama was named a Top Latina Mommy Blog by Latina Magazine. Vanessa has also been featured on BlogHer and is a brand ambassador for Britax, Kidville, FitFluential and Mom Bloggers for Social Good's Global Team of 200.
---
Session Title: Blogging Your Special Parenting Journey
Special needs parents are not alone in their parenting journey. Child health issues are one of the most searched online as parents try to find answers and support for raising children that are ill, recently diagnosed with an illness or condition. The panelists in this session each have a story to share in their unique journey in raising their children. You'll hear from a mom raising a child with Type I Diabetes, another with a set of twins, one that is a rare Primordial Dwarf, another who lost one triplet 49 days after birth, and a mom to a son with autism and ADHD.
These moms will share their personal journeys including how to deal with privacy issues, staying true to your story and yourself, and how the peer to peer support network through blogs or online communities makes a huge difference in providing support. This session will also explore the importance of sharing the story in a way that will help others. Whether you are raising a special needs child, have suffered a loss, or are dealing with other life issues, attendees will feel empowered and equipped to successfully parent their child. By the end of this session, attendees will walk away inspired, armed with confidence, and more comfortable expressing themselves and sharing their stories with the blogosphere.  Other topics include how to advocate for your child and how to balance marriage/relationships with special parenting needs. Also to be discussed, how cause blogging is a high-demand and influential niche.

Mila Ferrer is the founder of Jaime, mi dulce guerrero, a Spanish webpage that provides education, support and empowerment for persons with type 1 diabetes and their families, after her youngest son, Jaime, was diagnosed with type 1 diabetes. The blog has become the reference point for Hispanic families around the globe where readers have learned that education, perseverance, good nutrition and physical activity help manage this chronic condition and prevent future complications. Member of Diabetes Advocates, has been recognized as Diabetes Leader by the International Diabetes Federation, and featured in several magazines, newspapers and Univision Miami and Puerto Rico. Mila leads a Spanish social media initiative for the Diabetes Advocates, to help connect social media resources for this underserved part of our community. As part of her continuous efforts to promote diabetes education, Mila and her husband recently launched Familias con Diabetes. A diabetes portal designed for the Latino community, with the latest news about treatments, and medications. Tweet her at  @dulce_guerrero
Chrissy believes each of us is equipped with the tools we need to lead OUR perfect lives.  She is a proud wife and mother of three teenagers.  You may have seen her featured in the media regarding her twin daughters, one of whom is Special-Needs and a rare Primordial Dwarf.
She received her BA in Mass Communications/Journalism from the University of Mary Hardin-Baylor.   She is a published author, avid blogger, speaker, fitness mentor and empowerment enthusiast.
Chrissy finds it important to remain active in her community and to be an advocate for those unable to stand up for themselves.
Her ability to juggle the many hats she wears while tenaciously going for her dreams has earned her the title of "the Have it All Expert."  She is a perpetual optimist and believes that each of us has something unique; and that we should focus positively on that quality. Each of us is a work in progress.  It is Chrissy's vision that she could be inspire and educate others and that they would see that they have the ability to do great things.

Angela Bickford is a stay-at-home mom raising surviving triplets. She lost her first-born triplet, Carter, after 49 days, and her survivors keep her very busy with their ongoing needs as a result of their prematurity. She manages to find time for her business, where she works as a Communications Specialist. She blogs under the tagline 'Mom of Triplets. Lost One. Survived & Sharing' and her goal is to write her truth and let others know that it's possible to survive after loss. Her first eBook will be out this summer and she is working on her second book – both aimed at helping the loss community. She was recently honored as a Circle of Moms Top 25 Moms of Multiples Blogger and also blogs at Thirty-One:10 and How Do You Do It. You can tweet Angela @angelabickford3 or connect with her on Facebook, Pinterest, Linkedin, and at AngelaBickford.com.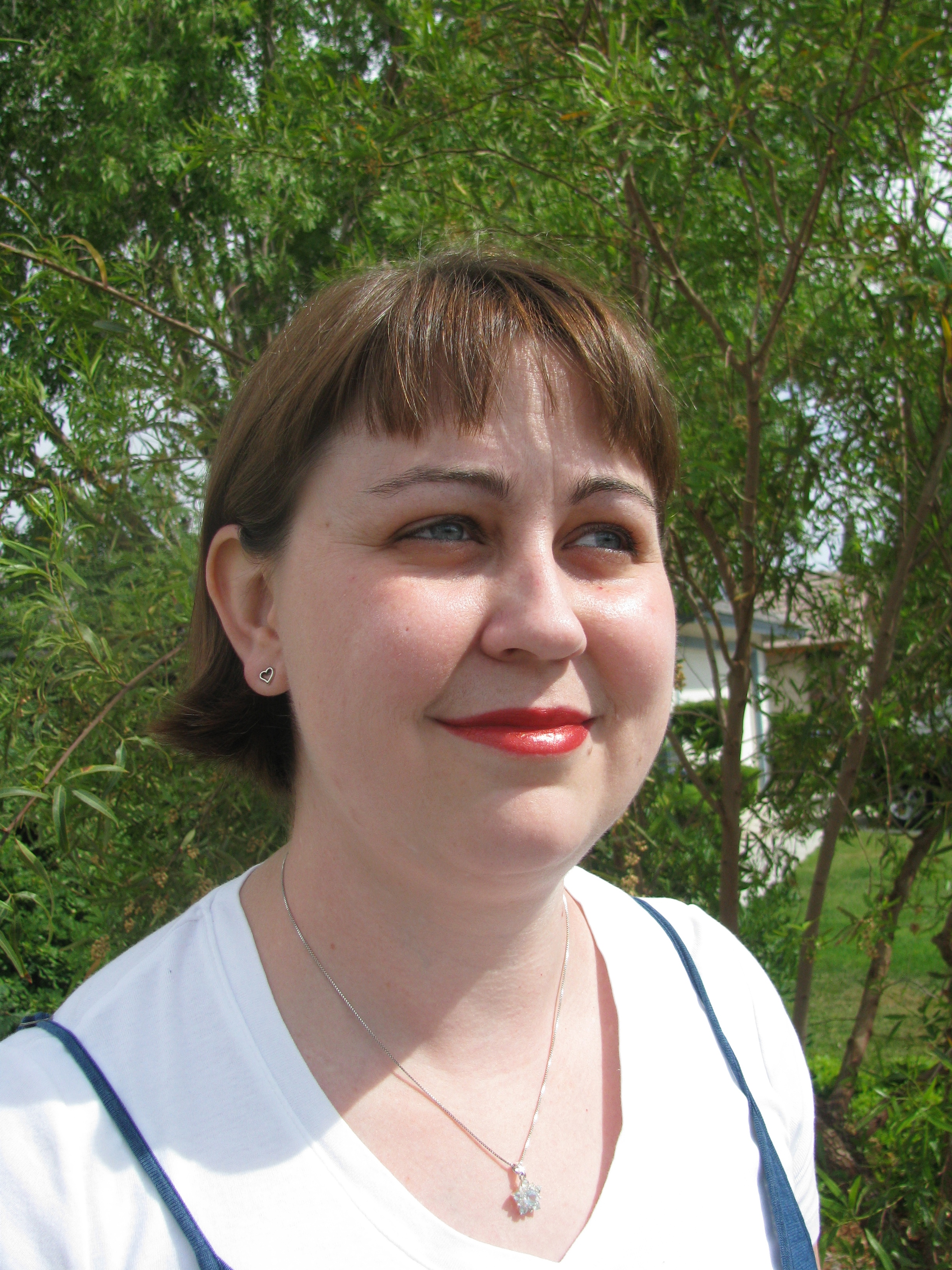 I have just finished my licensing and certification as a health coach and have a degree in Psychology. I am a wife, mother and blogger. I love public speaking and motivating people to become their very best. My website newswahl is mostly for reviews, giveaways, coupons and other great offers. I have other sites where I blog about health and wellness, and I teach music, and offer private health coaching. My goal is to become an expert in the field of health and wellness and to create communities and movements that change the health of our children. I believe that autism, ADHD, and autoimmune diseases are linked to our environment, diet and lifestyle. I have struggled medically for years, my son is autistic and has ADHD and I have spent the last ten years working with children affected by those and other disorders. I want to spend the rest of my life finding and preventing these disorders as much as is possible. There will always be sickness, but it can be addressed, and every child and adult can learn and change. So much of our life is in our control if we just realize it. My motto used to be muddling through. Now it is creating Joy.
---
Workshop: Plugins To Enhance Your WordPress Blog
In this workshop, attendees will learn about the most effective plugins to enhance their WordPress website or blog and really make it stand out. Topics include how to secure and backup your website, social sharing options, and free and premium plugins to enhance your blog function. These workshop leaders will share with you some of their favorite plugins which they use in their own WordPress sites and those of clients. Join these workshop leaders to learn not only how to make your WordPress blog really stand out but also how to keep it secure! These well known WordPress mavens will be discussing both free and premium plugin options in the following categories:
*Security plugins and backup options
*Sliders/photo galleries
*Social sharing plugins
*Digi proofing for copyright
*Cool plugins including author bio box, pricing table, calendar, html video that plays on mobile
Blanca Stella Mejia, @Micaminar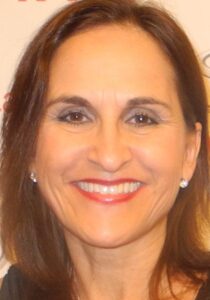 Blanca has been blogging for five years and is also the founder of an award winning bilingual blog  MiCaminar.com, (My Walk), where she shares doses of inspiration, leadership and motivation. She gets geek and blogs about Social Media at BlancaStella.com and  also the founder of a Web Development agency VizRED. Latina Magazine recently named her as one of the top Latinas who shine in Technology.
She works full time as a Social Media Consultant and is currently one of the Community Managers for Microsoft Research's creative social network project by FUSE Labs, Socl.
Jackie Jimenez is a seasoned Marketing Director at Alcantara Media, a Boca Raton Integrated Marketing Agency. She focuses on marketing campaigns and strategies for high profile clients. She organizes the WordPress South Florida group and WordCamp Miami, and often speaks about Internet Marketing, Facebook strategy, Twitter, Pinterest, social media and more.  Jackie plans social media strategies and campaigns for high-profile clients, authors, and entrepreneurs. Her vision is unparalleled and her execution of creative ideas is what sets her apart.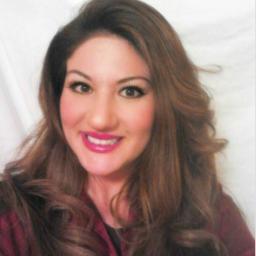 Karla Campos is the owner of Social Media Sass, a social media agency in South Florida that focuses on making sure your business is visible online. A philanthropist at heart, Karla is passionate about working with non-profits, green companies, and companies that empower women. Karla is a speaker, trainer and is currently writing a book to help businesses like yours rock their social media.
---
Workshop: Start-Up Secrets & More for the 21st Century Woman
This session is for woman that want to make their mark as entrepreneurs or in the corporate arena. Step by step on how to get involved with Start-up groups in your community and women's only investor groups. Find out how to get into an Accelerator or Incubator program. You'll be ready to launch your start-up in this empowering session of entrepreneurs and corporate leaders from different walks of life!

Go from having a hobby to having a company.  Think like a CEO!
Celestina Benn, also known as Celest, is a 50 something serial business owner and CEO of www.FreeBirthdayStuff.com.  An entrepreneur in the computer and psychology world for the past 30 years, she has taken an idea and concept and made it a full sustainable company.
According to Fox5's Rick Hancock "FreeBirthdayStuff.com is the fastest growing birthday website in the nation."
Celest was a simultaneous interpreter for DOD during Cuba's Freedom Flotilla; a partner in Benn International Data Systems which was acquired by an overseas automotive firm; a Family Practice that launched her entrance into the Professional Sports Arena working with professional athletes in the NHL, MLB, NFL and NBA and now a successful businesswoman online working her latest project www.FreeBirthdayStuff.com, a company that came to her while having "too many glasses of wine" one summers night.
Celest was nominated for 2013 Atlanta Business Person of the Year Award; A founding member of the ATDC- Alpharetta Circle Fraternity of Entrepreneurs & part of the Georgia Tech (ATDC) Incubator; A graduate of LaunchPad2X Accelerator woman's program and a Cartier Woman's Initiative Awards nominee.
Celest can make a company hum, think outside the box, on top and looking at the sides too!
FreeBirthdayStuff.com is an online Local, Regional, National Advertising site. It has a combined reach of 6.3 million consumers.
"Celest is a ball of lightning strapped to a fighter jet and when she strikes, energy and money flows everywhere! Hire her, work with her, partner with her. You will be glad you did! "- Dennis Fedoruk – President & CEO at The Brainy Baby Company
She has lived in Spain, France, Portugal and England, and now resides in Atlanta, Georgia.
Connect with her on LinkedIn: Celest Benn, Facebook: FreeBirthdayStuff.com or on Twitter: @FreeBirthdayStf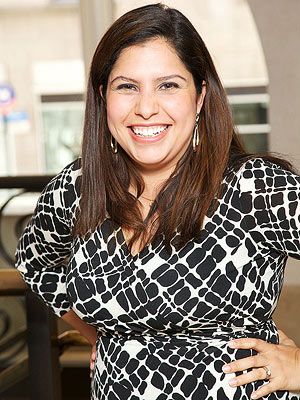 Divina Rodriguez was born in Asuncion, Paraguay and moved to the United States when she was five years old. Since then she has become a wife, a Mami of two children under the age of six and holds a Masters in Communications from Fairfield University.
Every day and with every adventure she tries to instill her love, her culture, and her "orgullo," or pride, into her sons by raising them bilingual.
Divina is co-founder of Trumpeting Media LLC , a Social Media consulting company that leverages social media to enhance brand recognition for brands and individuals who value the importance of giving back to the community.
In addition to Trumpeting Media, Divina is co-founder of DancingHotdogs.com where she writes about entertainment, technology, family travel and products and offers tips on unlocking the magic of Disney on theDisneyFiles.com.
Divina has been featured as an expert in Parents Magazine , NBC Latino, Time To PlayMag, NY Metroparents, Red Tricycle New York and on panels of leading social media conferences.
Divina loves to connect so reach out to her at Divina@TrumpetingMedia.com, @dancinghotdogs @dancinghotdogs or @TrumpetingMedia
Charlene Bastien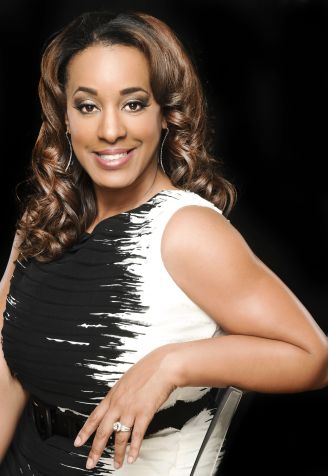 Charlene Bastien is Global Marketing Director for Strength of Nature Global, LLC.
During Charlene's five years at Strength of Nature Global, she has relaunched and re-positioned
the portfolio of brands including Elasta QP, MegaGrowth, and African Pride. While exponentially
growing the portfolio's beauty market share, Charlene co-created the the portfolio's top selling
Dream Kids and Beautiful Textures hair product lines. Charlene attended Adelphi University of New York and Stony Brook University.
---
Take Your Blog to the Next Level Using Picmonkey
Images and photos are the key to your blog. Take it to the next level by applying some tips and tricks that will be shared live using Picmonkey to make them more attractive. Make sure you bring your laptop to practice with a hands-on assignment if you can.
Learn to create great looking "pinnable" photos
Learn to create a great collage
Best enhancement and cropping of a photo
Which fonts go with what
Applying banners that match perfectly to your collages or photos
Dariela Cruz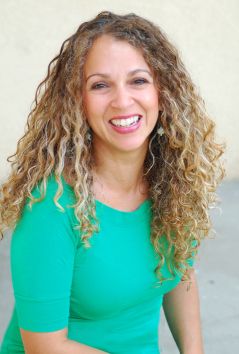 Dariela is an established graphic designer and blogger based in San Diego, California. After working in corporate environments for 15 years, Dariela co-founded Dari Design Studio, a full house studio offering a broad range of design services. She also runs a bilingual lifestyle blog, Mami Talks, which is full of culture, stories and inspirations infused with her unique designs and photographic touch.
Dariana Cruz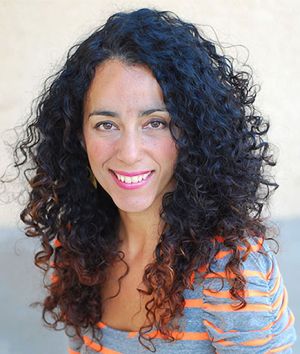 A Venezuelan Graphic Designer residing in Los Angeles, California since 2000. In 2008 together with her sister (Dariela) founded Dari Design Studio – a Graphic Design Studio that offers online Photoshop classes and PicMonkey for all levels and many other design services. Dariana is passionate about colors, distinctive textures, sharing ideas, reading blogs, learning new things and entrepreneurial endeavors. She loves diving into creative cultural travels in search for inspiration and new forms of art.
---
Workshop: Passion. Platform. Profit. Workshop
Uncover Your PASSION!
Start making Big money and a Big difference doing what you love! You are the
star attraction on your life stage. The hero has arrived!!! Your passion and
purpose are no longer a pipedream…it is within your reach.
Create Your PLATFORM
You want your message wildly distributed and your customers to connect with it. Learn the nuts and bolts of successfully building your online presence while sharing your message with millions. And do it without spending
thousands of hours and with very little money.
Make a PROFIT
Once you've honed in on your passion, learned how to build a platform that will help you deliver your message to millions, we will walk you through the step by step system that allows for a steady stream of income in YOUR unique
business.
Passion. Platform. Profit will teach you the essential skills you'll need to turn your Big Dreams into Big Profits.
Proof that working in your passion is the sure-fire way to earning millions!
How to make money doing work that you like, know and enjoy
How to get thousands of loyal raving fans in 30 just minutes a day
Learn how to target the perfect audience who is enthusiastic to buy from you
Learn how to craft and deliver your brand's value and benefits in 140 characters or less
How to develop products and services that make customers say, "WOW"
Learn how to SELL your offering before it's even developed
Learn how to get clients saying "YES" to your offer, regardless of the price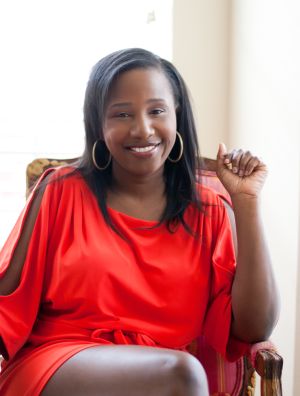 CeCe Clark is an entrepreneur, speaker and author of the upcoming book After the Fall: Creating Success in the Face of Failure (Barrett-Kohler, 2013). CeCe shares the lessons she learned after her real estate firm failed in 2009, leaving her severely depressed, $2 million in debt and 50 pounds overweight. More importantly, CeCe reveals the system she designed and used to pick herself up and create two new successful international consulting businesses less than 36 months later. With a strong background in sales, marketing and personal development, CeCe helps entrepreneurs crystalize their dream, put a system to it and then monetize it. As a result of working with CeCe, entrepreneurs learn to build the dream business that supports their dream life.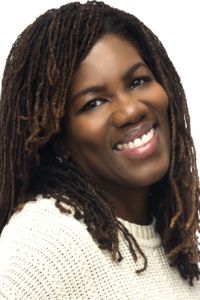 Mary Boyce is Head Writer of the nationally syndicated Tom Joyner Morning Show and co-author of his book "I'm Just a DJ but It Makes Sense to Me." She is also a blogger, co-owner of a media company, a comedy writer, co-host of "Mamas Gone Wild," a sleep-deprived wife and mom of a teen age son who is starting varsity football and a daughter with a drivers permit.
Born in Chicago, Ill., Mary grew up in Compton, Calif., and earned a B.A. in Journalism from the University of La Verne (Calif.). And after transitioning from radio to print journalism she returned to radio in the mid-90s. She and Nikki Woods partner on many projects including the blog site "Mamas Approve."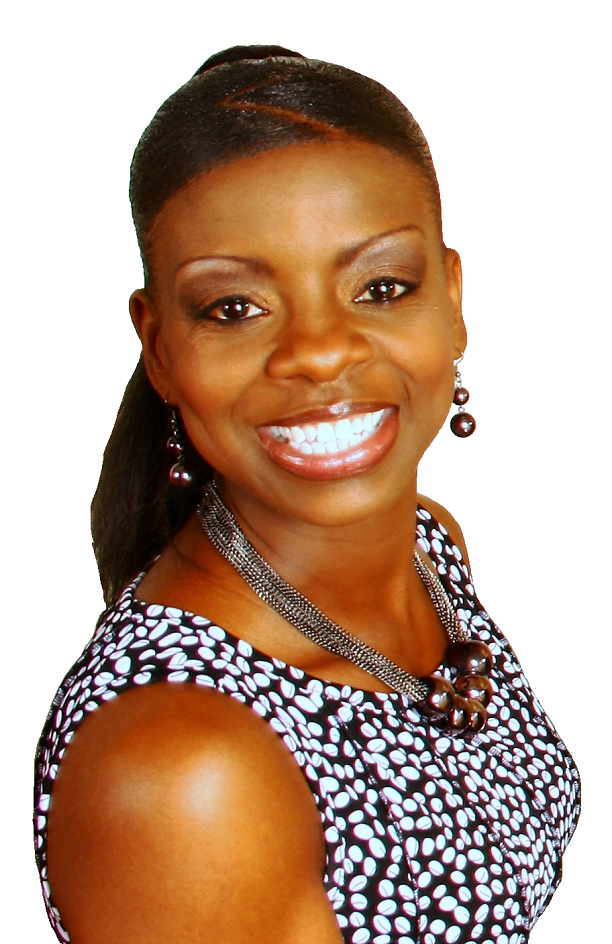 Kim R. Grimes is a certified transformation life coach, a personal finance mentor, a powerful, inspiring, a life-changing speaker, who leaves her audiences energized and challenged. Strongly inspired by John 10:10, Mrs. Grimes founded Living Abundantly, Inc., by believing and trusting God. This dynamic speaker, coach, minister and seminar leader has over 25 years of leadership, training and communication experience. Her remarkable messages inspire audiences to shed self-imposed baggage and obstacles that prevent them from Living Abundantly. She encourages people to identify their phobias, overcome their fears, achieve their goals and live their dreams. Mrs. Grimes delivers "high energy" messages and coaching sessions which inspire men, women, young adults and youth to "shake off mediocrity" and "live up to their greatness." An encourager by nature, she sets out to Inspire, Empower, Encourage, Enlighten and Exalt people to live abundantly.
Mrs. Grimes has served and inspired thousands through her life coaching, personal finance mentoring, speeches, sermons, seminars, workshops, and coordination services; at churches, businesses, government agencies and community settings.
In addition to being a speaker, minister, mentor and coach, Mrs. Grimes is an accomplished author, of the best seller, Unbreakable Spirit: Rising above the Impossible. She is also the founder and Executive Director of Life Abundant Enrichment Center (LAEC), in Newport News, Virginia. As a self made Millionaire, her mission is to inspire & empower one million people by 2015 to become a millionaire through healthy financial living. Her passion to help others has opened the door for Mrs. Grimes to become a highly sought after speaker and trainer.
Mrs. Grimes has over twenty years of experience in project leadership. She has retired at the rank of Major, with over twenty five years of increasing leadership and management responsibility from the United States Army Reserve. Mrs. Grimes earned a Bachelor Degree in Computer Science, a Master Degree in Management and acquired certifications for Spiritual, Professional, Leadership, Transformation and Dream Coaching. She has been acknowledged for excellent communication and presentation skills, professionalism, driving results by managing relationships, negotiating conflicts and providing solutions. Her vast experience from the military, her coaching skills and her management background brings exceptional expertise and knowledge to any service she provides. Mrs. Grimes, originally from Philadelphia, Pennsylvania, resides in Newport News, Virginia with her husband Lionel and their two dogs Demi Angel & Gia Star.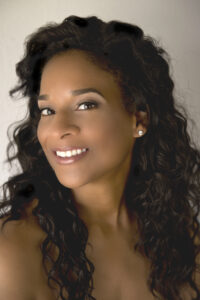 Multimedia personality, Social Media and Personal Branding Coach, Motivational Speaker and Voice-over artist, NIKKI WOODS is the senior producer of the Tom Joyner Morning Show, the most successful syndicated urban radio show in history reaching more than 8 million people on a daily basis.
Born in Rock Hill, Missouri, Woods studied education at Howard University in Washington D.C. and journalism at the University of St. Francis in Joliet, Illinois. Her journey in broadcasting landed her in various markets, including St. Louis, Boston and Chicago, before Woods became senior producer of the acclaimed, nationally-syndicated "Tom Joyner Morning Show," (TJMS) where she is responsible for the engaging on-air content heard each morning on the over-100 affiliate radio stations that air the award-winning program. Tom Joyner says, "I completely trust her judgment and know that she brings her A game every day. You can see (the) result(s) of that in the ratings and listener response." Woods is also a "TJMS" contributor, dishing out her own brand of info-tainment on weekend events and activities in the segment, she created and produces, "What in the Weekend with Nikki Woods."
She can also be seen and heard on a variety of programs, including "The TJMS Community Watch" on WSRB Soul 106.3, their Chicago affiliate; and "Beyond the Studio" celebrity interviews on BlackAmericaWeb.com. Her distinguishable voiceover work can also be heard on various commercials, independent documentaries and audio books. Her "Mamas Gone Wild" website and weekly blog entries on BlackAmericaWeb.com highlight – with insight and hilarity – the ups and downs of being a hard-working radio producer by morning, an ever-patient classroom mom by afternoon and adventurous mother of two by night.
As a highly sought after keynote speaker who's earned the title of Global Visibility Expert, Nikki continues to reach millions and growing using multimedia to empower and train audiences with messages and methods for excelling in business, marketing and personal growth. Nikki currently serves as an OWN ambassador, as well as an ambassador for Pretty Brown Girl Inc. She is the author of "Easier Said than Done" and is currently penning her second and third novels. She is also co-founder of the creative firm R2U, where she utilizes her highly specialized skills in social marketing to serve her clients. Woods and her family live in Dallas.
---
Workshop: Let's Roadmap the Blog Route to Success
This workshop will explore the different business models bloggers can apply to take their blogs to the next level. Change the way you think about your blog, what set you apart and and From working with brands, affiliate marketing to creating your own product and everything in between this workshop will guide you to prepare your own blueprint for success.
The attendees will walk away:
– Understanding of different revenue streams for their blogs
– A blueprint with a business model for their blogs
Yoly & Ronny Mason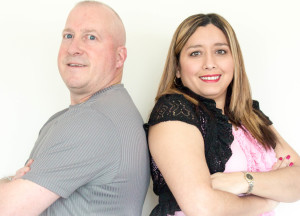 Yoly Mason is a pioneer Latina blogger who focuses on sharing proven ways to enjoy an abundant life with a small budget. Since starting her award winning blog, Cuponeando.net, Yoly is now focused on sharing proven content and video strategies with mediapreneurs to help them drive business growth and revenues.
In addition to her blog, Yoly founded the blogging community Las Blogueras. She has also partnered with leading brands such as The Home Depot, Procter & Gamble, Mizkan and General Mills.
An experienced and dynamic speaker, she has delivered sessions on blogging, video and more at numerous conferences including at Hispanicize '11-'13, Niche Parent Conference '13, and Latism '11 & '13. Yoly sits on iBlog Magazine's Advisory Committee.
Ronny Mason is a 10 year Air Force veteran with 19 years of proven Fortune 500 company performance! Ronny left his corporate position in May 2012 to join Yoly as the Media & Marketing director of Las Blogueras Network, LLC. Ronny is an active business consultant and coach for multiple multi million dollar companies where he has produced growth, revenue and profit results.
---
Workshop: Stop Thinking Like a Blogger and Start Thinking Like a Business!
Learn how to stop thinking like a blogger and how to start thinking like a business. This session will inspire bloggers to stop searching for Internet fame and instead develop revenue models that offer you the ability to financially sustain your lifestyle and your blog business.
Time will be spent breaking down misconceptions about turning your blog into a business. Drawing contrasts between how most bloggers think vs. how successful business owners think. And providing you with a blueprint to turn your blog into a six-figure business. The session will conclude with action Items on how bloggers in attendance can create more customers and make more money.
Attendees will learn:
How to create a six figure blueprint for their business.
What's really required to build a full-time blog based business.
5 Steps to launch your business now.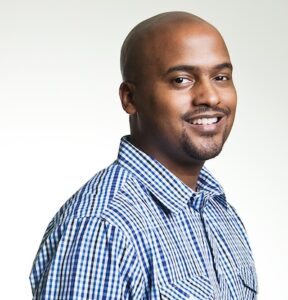 Lamar Tyler wears many hats, not the least of which is being a husband and father of four. Using his motto "The Gatekeepers Are Gone," Lamar, along with his wife Ronnie, has successfully leveraged social media to move the couple's website BlackandMarriedWithKids.com in the last five years from a small personal blog to an international brand with just under 200,000 Facebook fans.
As a filmmaker Lamar has directed and produced four full-length documentaries which deal with the challenges and triumphs of marriage in the black community and have been screened to sell-out crowds nationwide. Among the recognition received for his work, in 2012 Lamar, along with wife Ronnie was named one of Ebony Magazine's Power 100, a list of the top 100 movers and shakers in the black community for the second consecutive year. The list also includes President Barack Obama, Beyonce and Jay-Z and Tyler Perry among its ranks.
Along with managing the website, producing and directing films and developing social media strategies for well-known brands, Lamar travels the country screening his films, speaking on parenting and marriage-related topics to a variety of media outlets, and giving advice to aspiring bloggers on how to build their brands. Lamar and Ronnie are the parents of 4 children and call Atlanta home.  Connect with Lamar on Twitter at @blackandmarried.
---
Panel: How to Be Social AND Socially Responsible as a Brand
Are you a socially responsible brand passionate about making a difference in the world? Having a strong mission differentiates and helps your brand stand out and can attract an organic and ongoing following of passionate customers and supporters aligned to your brand's vision! Using social platforms broadens your audience and helps bring additional exposure to your brand and mission to the greatest audience possible while emotionally engaging fans and supporters organically. Therefore, effectively integrating social to relay your message can make a larger impact in the community and can even form a movement that moves so many more people around the world.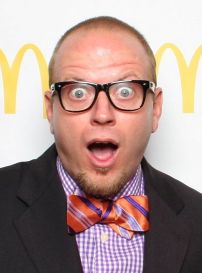 Sebastian developed a very unique approach to creating buzz and making noise for brands via social media. His roll as an influencer and personality for brands has enabled him to influence those around him. Sebastian's forte of being able to make my crazy ideas a reality, is what makes SocialBuzzTV.com a reality today.
It is no mystery why Sebastian is constantly referred to as "a walking billboard" and the "Creator of Buzz".
His YouTube channel tells his story best: http://www.youtube.com/socialbuzztvshow
He's currently contracted with Collective Bias and SocialFabric as part of their blogger and influencer networks. He works on several different campaigns a month in which he is hired to talk about, use, recommend and endorse large brand products for their large brand clients.
He's worked with a host of different clients, organizations and groups here in Miami. In addition he's attracted the likes of big brands such as Ford Motor Company,
Vitamin Water, NASCAR and Car2Go Miami to name a few.
Connect with him on Twitter, Facebook, Foursquare and SocialBuzzTV.com.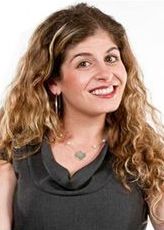 Alexandra Figueredo: Founder of Mission Based Branding Institute (MissionBasedBranding.com), a full-service communications agency specializing in helping mission-driven businesses, ranging from large corporate campaigns to small businesses and solo-entrepreneurs. She helps brands define their mission and effectively communicate their story and message while being socially responsible. Her unique approach helps businesses build an ongoing, organic and engaged community of customers and clients using online tactics and social media platforms mixed with traditional marketing. Alexandra also trains and provides seminars for businesses and teams on online and offline marketing topics and corporate social responsibility. Connect with Alexandra on Twitter at @MissionBranding.
---
Session: How to Grow Your Email List, Influence, and Monetize your Site with Laura Fuentes
This session will teach bloggers, marketers, and business owners how to increase their site's influence, readership, and drive action simply by growing their email list. You'll become more attractive to brands, clients, and get more leads by following Laura's time tested steps that have helped her grow her list to over 29,000 subscribers. No matter what your market or your audience, you'll get the fundamental steps to growing and understanding the power of your email list.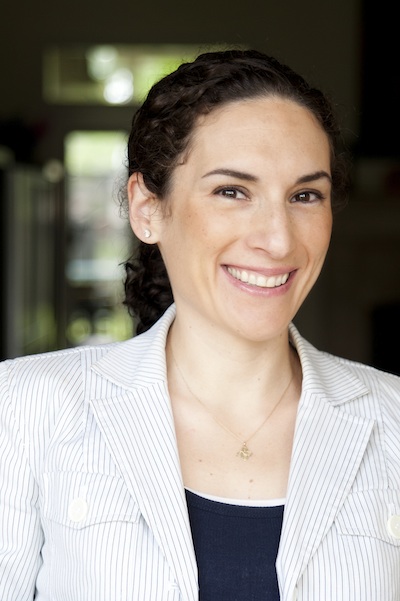 Laura Fuentes is the Founder/CEO of MOMables, the first meal-planning service for healthy and fresh school lunches.
In the last two years, Laura has grown her company's blog, premium members and newsletter subscribers at gazelle speed. In addition to running her business, Laura works with brands to create food kids will love and execute marketing campaigns. She is currently writing a cookbook and has her own column called The School Lunch Project over at the Huffington Post.
Laura was born in Spain and raised on Tapas; she currently resides in what she calls "Southern Suburbia" along with her husband and 3 children. On her personal blog, SuperGlueMom, she tells the stories of a working mom intertwined with great family friendly recipes.
---
Panel: Road to Community Manager
Do you have the skills to become a community manager? Community manager jobs are on the rise as more companies adopt social media marketing into their advertising strategy in the coming years. Get the information you need to learn what it takes to become a community manager managing content for local businesses, non-profits,  and large brands.  This session is ideal for advanced bloggers ready to start serving clients in their own start-up or are interested in working for an ad agency or marketing firm. Topics to be discussed include:
-community management for a brand vs. for your blog
-finding and using the right voice for the brand
-creating a content calendar
-working in an agency vs. doing it as a consultant
-tools/platforms for community managers
-reporting/analytics (how often to report, what to report on)
-average rates
NATASCHA OTERO-SANTIAGO, @NataschaOS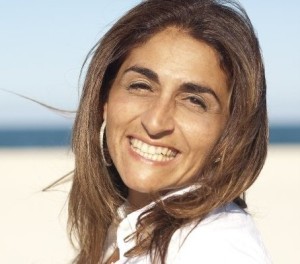 Natascha Otero-Santiago is a Hispanic Public Relations and Social Media consultant with more than twenty years of experience.  She incorporates social and traditional media to build and engage communities organically for her clients. Natascha OS, as she is known in new media circles, was born and raised in Puerto Rico. She holds M.A. and B.A. degrees from Tufts University and has worked extensively with non-profit organizations both in Boston and Miami.
For the past five years, she has concentrated her efforts in helping start-up small businesses with their public relations, branding recognition, and social media engagement. A seasoned special events coordinator, Ms. Otero-Santiago has created marketing plans as well as community events for her clients and volunteer organizations.
Natascha's newest project is as co-founder of Parranda.org – a unique social network which aims to unite the Puerto Rican population (both in diaspora and in the island) in productive and meaningful conversation online and offline, She was recently appointed to the Board of Directors of the U.S. Department of State-initiative Council for International Visitors in Miami and is also Co-Director of the South Florida LATISM chapter as well as member of the Board of the Social Media Club South Florida.
Natascha was featured as one of the top Leaders of Social Media and Inspirational Leadership in the Huffington Post and also in Forbes as a "A Puerto Rican Citizen Goes To Washington".
She has participated and led panels in social media, community engagement and the Millennials generation, talking about "Social Media and the Elections" to 25 international journalists visiting the U.S.; as a panelist for Social Media Week in Miami and Social Media Day; and presented a session during the White House Initiative for Hispanic Excellence on the Latino Vote, Diaspora, and Social Media, among others.
Natascha believes in the power of communications and community growth, and is passionate when this two come together for the benefit of engaging multi-cultural audiences, especially her beloved Puerto Rican community.
---
Panel: Facebook Uncovered
A panel of industry professionals discussing the facts, myths, how to's and best practices associated with today's most used social media platform. For brands and bloggers.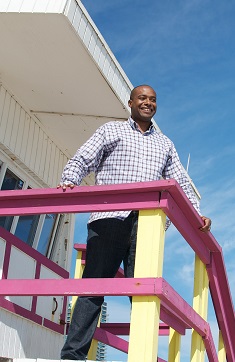 Director of Business Development Certatim. Parker Lake is an experienced consultant in the field of web, mobile app and software development.  As Director of Business development at Certatim, he advises marketing agencies and forward-looking marketing departments on the best methods to realize their digital concepts. His role on this panel is to discuss the technical aspects behind Facebook itself and the myriad of pages, apps and groups that make up the Facebook ecosphere.
Senior Interactive Director
AB&A Advertising
Bio and headshot coming soon!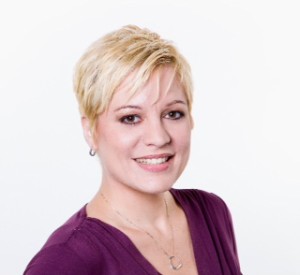 Dating & Relationship Coach, Author & Speaker Heart's Desire International, LLC. Gladys Diaz is a Dating, Relationship, and Intimacy Coach, blogger, author, speaker, and co-founder of Heart's Desire International, LLC.  Gladys specializes in teaching women the skills and principles that help empower them to create the life and love their hearts desire!  She uses her blog, Facebook page and other social media platforms to connect and share her expertise with thousands of women around the globe. Gladys has appeared on numerous television and radio shows, including Comcast's Newsmakers, Univision's Al Amanecer, CNN Espanol's NotiMujer, Telemundo's Levantate, The Ripple Effect Blogtalk Radio Show, Social Chats Online Radio, and Mi Radio Esperanza. She's been a featured Luminary on InspireMeToday.com and has been featured in Huffington Post Voces and The Miami Herald.  She has spoken at events such HeartCamp Miami, Ignite Miami, the National Association of Women of Business Owners, The Jazz in the Garden Women's Impact Conference and Luncheon, and Miami Beach Chamber of Commerce events. She recently launched the ebook, 30 Days and 30 Ways to Fall in Love with You! with her twin sister and business partner, Michelle Roza, and 30 other "Heart Messengers."
To learn more about Heart's Desire International, please visit heartsdesireintl.com and connect with their page at facebook.com/HeartsDesireIntl