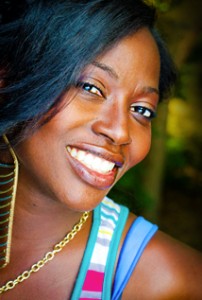 28 Aug

Mommy Uncensored Webisodes to do Live Screening at #NicheParent13!

Charity Jordan, executive producer
and star of the popular web series Mommy Uncensored: Confessions of a Real Mom, is ditching her sippy cups and diaper bag to head to the Niche Parent 2013 Conference! Conference participants will have an opportunity to enjoy a special screening of two episodes  of web sensation Mommy Uncensored: Confessions of a Real Mom, and join a live discussion covering a variety of  topics from writing with integrity to fostering healthy relationships.  The screening will take place Friday evening from 6:30-7:30 p.m. It'll be an  interactive time of laughter, bonding and empowerment. Charity states "I am so exciting to spend time with females who have decided to acknowledge the value of their voice. Most Niche attendees are like me, moms who talk so much on the behalf of others that they decide to be silent about their own needs." Niche specifically selected Mrs. Jordan to give a special word of rejuvenation to conference participants. "Blogging was not only therapeutic for me but a way for me to laugh at this new raucous journey called parenthood. I created the show to help other families feel just as empowered in the midst of their imperfections"
Charity adds.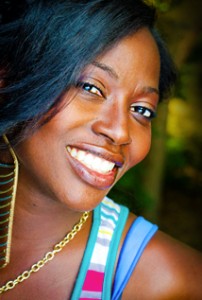 Mommy Uncensored follows the trials and tribulations of Karen Wright as she tries to juggle motherhood, marriage and the manic moments intrinsic to both. Based on the real-life experiences of the husband and wife creative team, the show became an instant hit with mothers everywhere. The series deals with complex story lines like strained friendships, cheating, insecurities, reality TV, the objectification of women in media, women and domestication, to name a few. Fans say, "Mommy Uncensored is the first show I've seen that keeps it real on parenthood, and the daily struggles a mom (and dad) face to maintain one's identity, social life, and marriage in the world of diapers and minivans. These are our lived-in stories for everyone who's had an awkward moment, like miscongratulating a non-pregnant woman. The show is fun, real and therapeutic comedy for every mom and dad who's felt the pressure of cashing in their cool points for onesies." Take a moment to 
watch some of Charity's webisodes
. They are 
hilarious
!
Meet The Creator & Executive Producer of Mommy Uncensored: Through Karen, Charity Jordan turns real-life tears into relatable punch lines that uncover the silly and secretive pressures women place upon themselves and others. She explains, "We hope to empower parents through laughter by portraying a 'realistic' perspective of parenthood for the first time on-line, or just about anywhere. Just like the main character, this groundbreaking comedy journal has been therapeutic for Charity. With over ten years of experience in youth development and the performing arts, Mrs. Jordan has a masters' degree in School Counseling (Concentration: Elementary School) and a bachelor's degree in Sociology (Concentration: Family & Life Studies), both from Georgia State University. She is the mother of two beautiful children and married to the show's Director of Photography/Editor, Justin Jordan.
Click here to RSVP
 to the event. You don't want to miss the opportunity to attend this Niche Parent 2013 conference event. We guarantee that you will be entertained and empowered! There is no cost for attending.