02 Jul

It's More Than Just a Social Media Conference: Speakers Part VI

More speakers, more workshops, and even more big news!  Ted Rubin, Bing, Yoga for Bloggers and the list continues in our sixth round of speakers with even more to come. Our sessions and workshops are for socially savvy moms and dads that are ready  to take their blog and brand to the next level!  The Niche Parent Conference offers you a unique opportunity to connect with the most influential diverse and multicultural parents active in social media. There is no conference like it, join us! If you haven't purchased your pass yet, take advantage of our buy one, get one deal going on right now. This deal is good until gone! Only a limited number of passes available. Split one with your roomie or give one away on your blog, your choice!

Like this post? Click to Tweet it! "Guess who's speaking @NicheParent social media conference! HOT new speakers just announced! #NicheParent13 http://ow.ly/mBowW"
---
Keynote Address: The Content is the Ad
In the new world of content marketing, the Content "IS" the marketing. Sharing, conversation, and emotionally connected content will be the ads of the future. Instead of thinking in terms of "Convince and Convert," start thinking in terms of "Converse and Convert." Ted will share how smart brands have noticed that we're moving to a "connection economy, how brands have to start thinking like publishers, and how content drives engagement, engagement drives advocacy, and advocacy correlates directly to increased sales.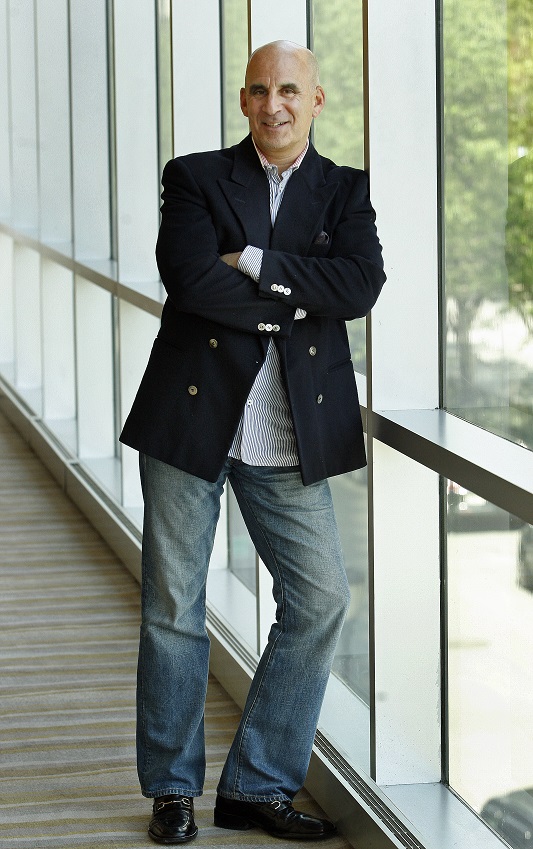 Ted Rubin is the Chief Social Marketing Officer of Collective Bias, a Social Shopper Media Company that drives retail sales through the coordinated creation of social media stories. He is a leading social marketing strategist and in March 2009 started using and evangelizing the term ROR, Return on Relationship, hashtag #RonR. 
Many people in the social media world know Ted for his enthusiastic, energetic and undeniably personal connection to people. Ted is the most followed CMO on Twitter according to Social Media Marketing Magazine; one of the most interesting CMOs on Twitter according to Say Media, and one of the Forbes Top 50 Social Media Power Influencers, 2013. ROR is the basis of his philosophy…It's All About Relationships! His book, Return on Relationship was officially released January 29th.
Connect with Ted http://TedRubin.com or @TedRubin
---
Workshop: SEO For Bloggers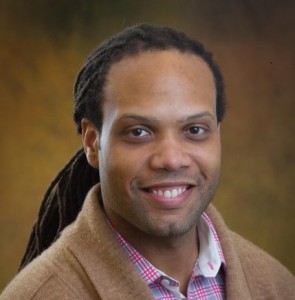 Director of Bing Evangelism, Microsoft
Jason is the Director of Bing Evangelism for Microsoft Advertising. He and his team are responsible for cultivating deep relationships with advertisers and agencies, driving awareness, perception and adoption of Bing and Bing Ads, and partnering with Yahoo! to unlock the value of the Search Alliance.
Previous to this role he was the Country Lead for Solution Specialist Sales at Microsoft Advertising Canada. As the Chief Supplier of Cool, he helped establish Microsoft as a thought leader in digital media and managed a team of digital media experts across multiple disciplines (gaming, mobile, video, targeting, search, performance advertising, and more), providing innovation and inspiration, with a focus on helping clients develop creative, integrated, multi-screen executions. Previously, he was a client services manager with Microsoft in New York, leading a team of search strategists that provided world-class service and account management to premium search advertisers.
Prior to joining Microsoft he served as Strategic Planning Manager at Travelzoo, where he launched the first travel meta-search engine to incorporate social signals, analyzed strategic projects and new business opportunities, oversaw all search engine marketing initiatives, and launched and managed new products. His professional experience also includes working at entertainment companies, such as Bad Boy Entertainment, Marvel Enterprises, Elektra Records, and Focus Features, and management consulting, where he specialized in strategic sourcing and cost restructuring engagements with financial services clients
Jason has spoken extensively at a number of high profile industry events in the US and Canada, such as SES and Advertising Week, on topics related to Search Marketing, Multi-Screen Engagement, and the Future of Digital Media.
He received a B.S. from MIT and an MBA from NYU's Stern School of Business.  Connect with Jason on LinkedIn.  

---
Session Title: Blogging Your Special Parenting Journey
Parents are not alone in their parenting journey. Everyone has a story, and every story needs to be told. But how do you know how much to share, how to deal with privacy issues, or when to use a pseudonym? And how can you be sure to stay true to your story and yourself? This session will explore the importance of sharing the story within you and how bloggers can tell their story in a way that will help others. Whether you are raising a special needs child, have suffered a loss, or are dealing with other life issues, attendees will feel empowered, entertained and equipped to successfully parent their child. Attendees will learn why it's important to own their truth and share it with others. They'll take away tips on which part of their story is the best part to tell, how to know if they are oversharing, and what is appropriate for a blogging audience. By the end of this session, attendees will walk away inspired, armed with confidence, and more comfortable expressing themselves and sharing their stories with the blogosphere.  Other topics include how to advocate for your child and how to balance marriage/relationships with special parenting.
Chrissy believes each of us is equipped with the tools we need to lead OUR perfect lives.  She is a proud wife and mother of three teenagers.  You may have seen her featured in the media regarding her twin daughters, one of whom is Special-Needs and a rare Primordial Dwarf.
She received her BA in Mass Communications/Journalism from the University of Mary Hardin-Baylor.   She is a published author, avid blogger, speaker, fitness mentor and empowerment enthusiast.
Chrissy finds it important to remain active in her community and to be an advocate for those unable to stand up for themselves.
Her ability to juggle the many hats she wears while tenaciously going for her dreams has earned her the title of "the Have it All Expert."  She is a perpetual optimist and believes that each of us has something unique; and that we should focus positively on that quality. Each of us is a work in progress.  It is Chrissy's vision that she could be inspire and educate others and that they would see that they have the ability to do great things.

Angela Bickford is a stay-at-home mom raising surviving triplets. She lost her first-born triplet, Carter, after 49 days, and her survivors keep her very busy with their ongoing needs as a result of their prematurity. She manages to find time for her business, where she works as a Communications Specialist. She blogs under the tagline 'Mom of Triplets. Lost One. Survived & Sharing' and her goal is to write her truth and let others know that it's possible to survive after loss. Her first eBook will be out this summer and she is working on her second book – both aimed at helping the loss community. She was recently honored as a Circle of Moms Top 25 Moms of Multiples Blogger and also blogs at Thirty-One:10 and How Do You Do It. You can tweet Angela @angelabickford3 or connect with her on Facebook, Pinterest, Linkedin, and at AngelaBickford.com.
Bio coming soon!
---
Workshop: Plugins To Enhance Your WordPress Blog
In this workshop, attendees will learn about the most effective plugins to enhance their WordPress website or blog and really make it stand out. Topics include how to secure and backup your website, social sharing options, and free and premium plugins to enhance your blog function. These workshop leaders will share with you some of their favorite plugins which they use in their own WordPress sites and those of clients. Join these workshop leaders to learn not only how to make your WordPress blog really stand out but also how to keep it secure! These well known WordPress mavens will be discussing both free and premium plugin options in the following categories:
*Security plugins and backup options
*Sliders/photo galleries
*Social sharing plugins
*Digi proofing for copyright
*Cool plugins including author bio box, pricing table, calendar, html video that plays on mobile
Blanca Stella Mejia, @Micaminar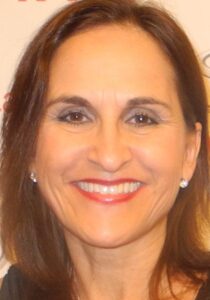 Blanca has been blogging for five years and is also the founder of an award winning bilingual blog  MiCaminar.com, (My Walk), where she shares doses of inspiration, leadership and motivation. She gets geek and blogs about Social Media at BlancaStella.com and  also the founder of a Web Development agency VizRED. Latina Magazine recently named her as one of the top Latinas who shine in Technology.
She works full time as a Social Media Consultant and is currently one of the Community Managers for Microsoft Research's creative social network project by FUSE Labs, Socl.
Jackie Jimenez is a seasoned Marketing Director at Alcantara Media, a Boca Raton Integrated Marketing Agency. She focuses on marketing campaigns and strategies for high profile clients. She organizes the WordPress South Florida group and WordCamp Miami, and often speaks about Internet Marketing, Facebook strategy, Twitter, Pinterest, social media and more.  Jackie plans social media strategies and campaigns for high-profile clients, authors, and entrepreneurs. Her vision is unparalleled and her execution of creative ideas is what sets her apart.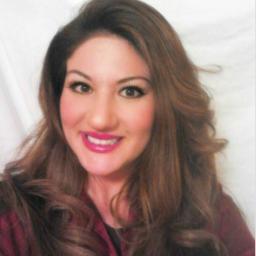 Bio coming soon!
---
Workshop: Energize your blogger body through posture and movement.
This workshop will be fun, informative and interactive! Come as you are to re-energize your mind, body, and creative spirit.  Conducted in two parts, it will cover:
Proper posture at your Blog Station: Vital to your energy level and creativity.
Posture and counter posture at your blog station: the key to unlocking your greatest potential.
Get movin' bloggers, YOU are in charge:  Create and maintain the environment that sustains creativity. Let it flow! Through movement and sound vibration.
Relaxation: The key to Restoration. "We can't solve problems by using the same kind of thinking we used when we created them" Albert Einstein
Soraya Daguillard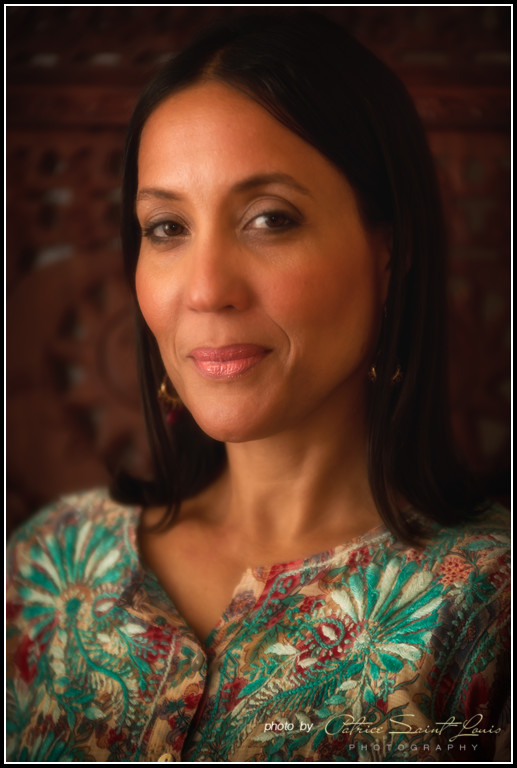 Soraya Daguillard, E-RYT 500 is the founder and directress of So Yoga Health and Wellness in Miami, a Registered Yoga School with the Yoga Alliance. She is married and a mother of two.
Having been a ballroom dancer most of her life, and teaching Yoga and Pilates for over ten years, she is fascinated by the abilities of the body and the mind, and their capability to re-create themselves.
Through movement, posture and Yoga she has helped many, from prevention to rehabilitation at both the physical and the emotional level.  Her approach makes the tools of the Mind and Body philosophies accessible to all as she guides towards self-empowerment. She devotes her teachings to the correlation between Proper posture vs. Energy level and Environment vs. Mood.
With more of our lives being spent indoors and the frequent usage of personal electronic devices, Soraya has noticed the impact on her own family and on others.  Her observation: Poor POSTURE leads to poor ENERGY levels and BODIES injury bound from significant postural imbalances.
This has led her to be devoted to the subject and she has founded a Mind and Body curriculum on the subject: "Restore and revitalize through posture and movement for the Generation ™"
Soraya has led retreats in the US, Mexico, Costa Rica and at sea. She will lead the next one in India. You can always find her practicing, teaching, conducting workshops and yoga teacher trainings in Miami.
For more about Soraya and SO YOGA Health and Wellness Center, visit www.so-yoga.com. Facebook:http://www.facebook.com/SoYoga
Read about all of our other speakers here!