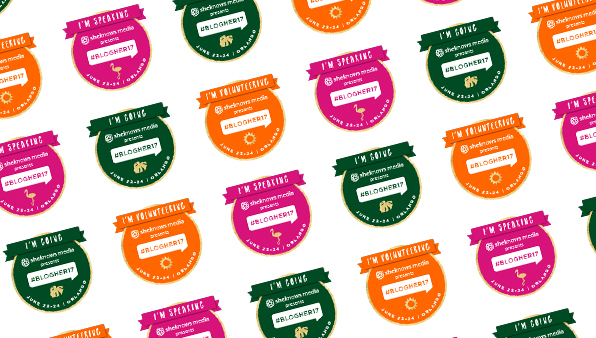 06 Jun

The Network Niche Joins SheKnows Media as #BlogHer17 Media Partner! 

We're sooooo excited to share that The Network Niche is an official media partner of BlogHer 2017! To kick of our media partnership, Network members can enjoy 50% off of their conference passes! Hurry and purchase your pass soon as this is good for nearly $200.00 off the current price— AMAZING DEAL!
About #BlogHer17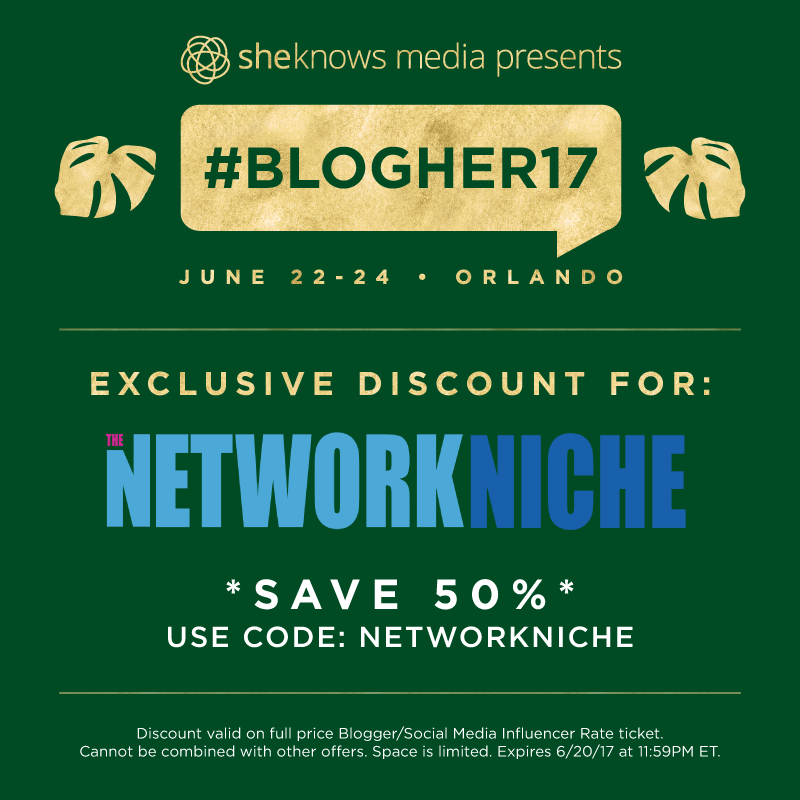 BlogHer, the largest conference for women content creators in the world takes place June 22-24, 2017 in Orlando, Florida. Attendees will join an exhilarating mix of content creators, social media stars, entrepreneurs, top brands, activists and fans. Celebrity keynotes and include Chelsea Clinton who is joining this year's #BlogHer17 Kick-off Keynote on June 22nd.  Chelsea will sit down in conversation with previously announced Cecile Richards.
Top Five Reasons to Attend #BlogHer17?
Here's a Top Five List of reasons to attend!
You'll make CONNECTIONS: The world's largest conference for women content creators means the most people + the most brands = the most opportunity.
You'll be INSPIRED: Hear from stellar keynote speakers in an informal conversational format.
You'll LEARN: Learn what you need to "level up" your efforts.
You'll be MOVED: By the stories and voices of your online community.
You'll have FUN: Famous for its afterparties…plan to learn all day and connect with your fellow attendees in more informal ways all evening.
Whether your niche is parenting or pop culture, fashion or food, DIY or décor, there is something for everyone at BlogHer. You'll experience inspiring keynotes, sessions where you'll learn the latest authentic and on-trend content every day techniques, and find opportunities to network with brands and influencers galore! Don't wait:  Click here to register today and use discount code NETWORKNICHE.  Space is limited and expires on June 20, 2017!