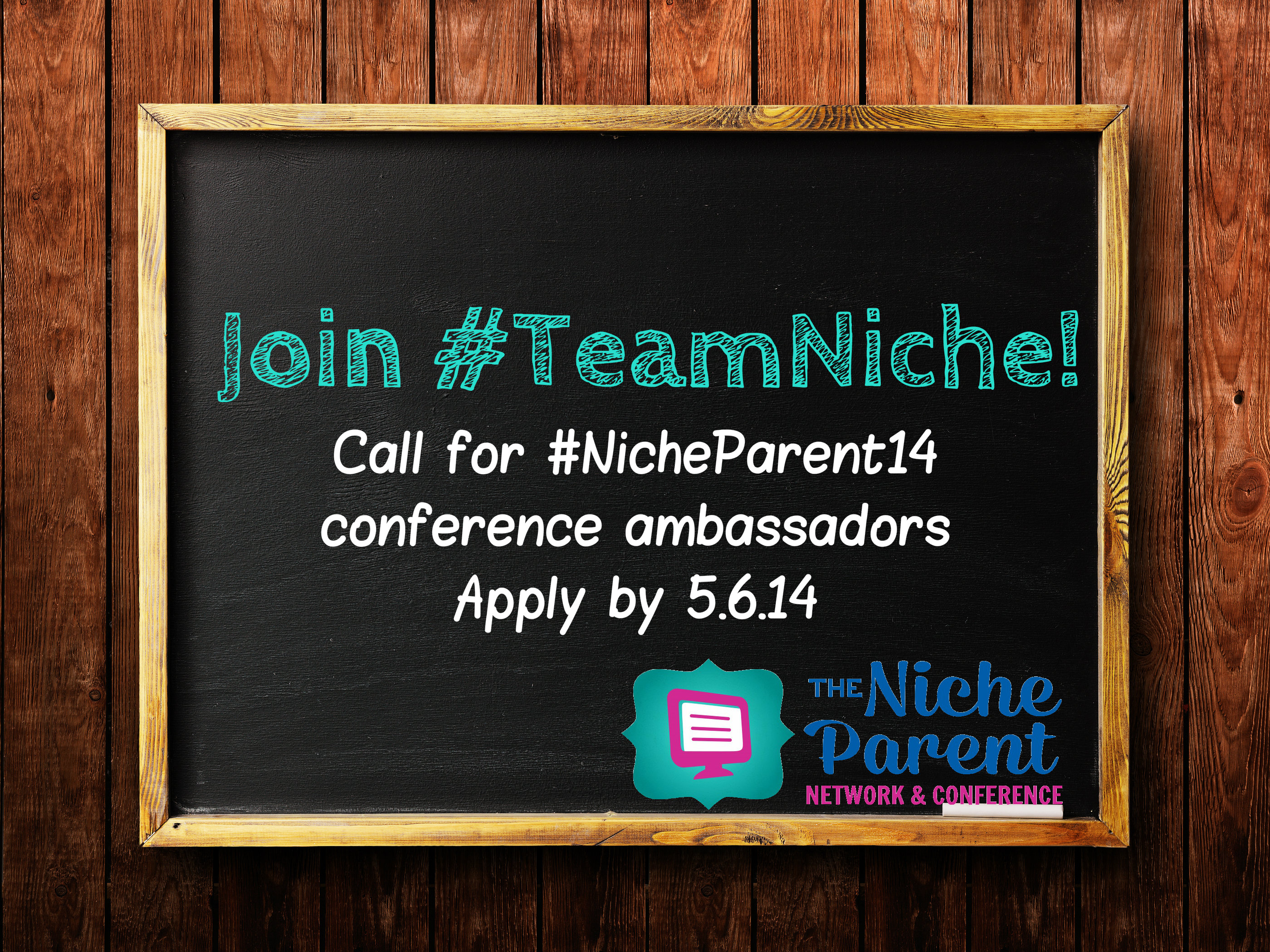 22 Apr

Call for #NicheParent14 Conference Ambassadors -Join #TeamNiche!!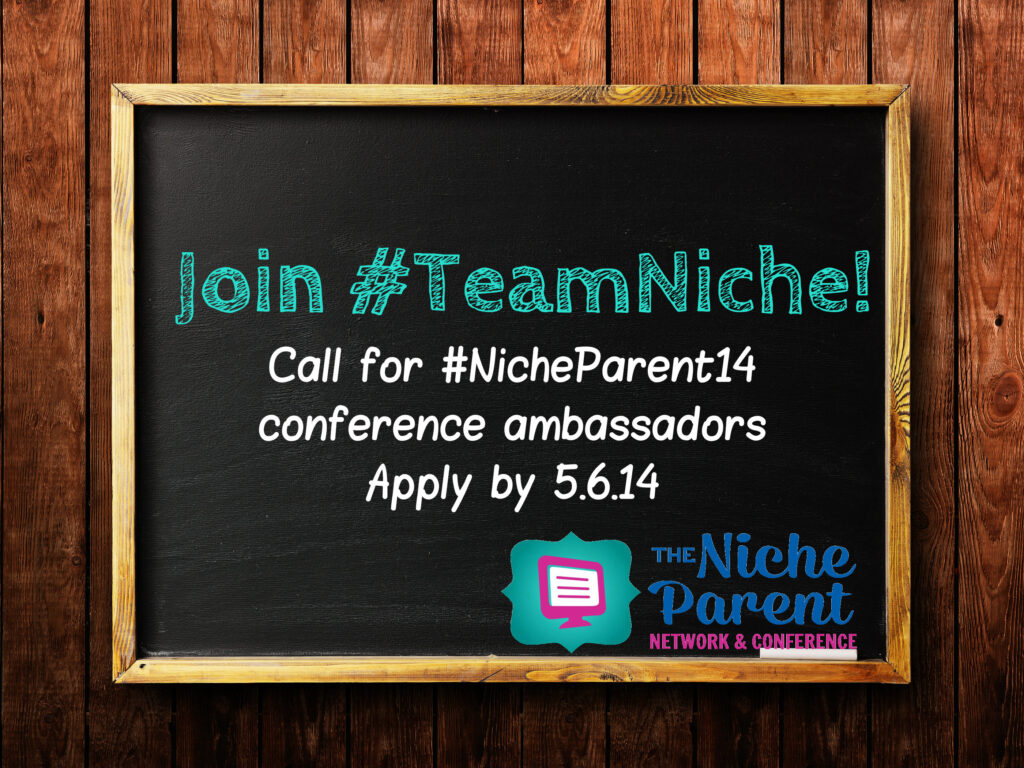 Do you love our mission? Are you active in our community? Then we want you!
This year we are looking for Niche Parent conference ambassadors to help promote and represent the Niche Parent Social Media Family Conference. If you are enthusiastic, fun, and passionate about Niche Parent then you are exactly what we are looking for!
Are you ready to join #TeamNiche?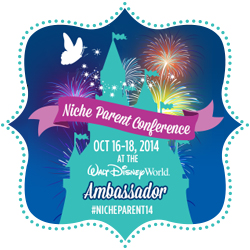 Those chosen will be required to:
Host an event in their home city (such as lunch, cocktail hour, speaker event) TBA
Promote the conference with blog posts, 1 pre-conference and 1 post-conference wrap up
Attend and participate in at least 1 pre-conference twitter party

Create a 1 minute video discussing one of the following:
Announcement of your ambassadorship
Why you want to attend the Niche Parent Social Media Family Conference?
What makes you the perfect Niche Parent Conference Ambassador?
Make sure to include the hashtags #NicheParent14 & #TeamNiche14
The compensation for being an Ambassador for the Niche Parent Conference will be:
A complimentary conference pass OR a $200 credit towards a conference package at the flash sale price.
Sponsorship revenue share for hosting the home city event
Be creative and Have Fun!
Click Here to Apply!
Submissions will be accepted until Midnight May 6th, 2014.
The Niche Parent Conference Committee will choose the winner.
Winners will be announced during our Conference Twitter Party on Wednesday May 14th at 9pm EST.