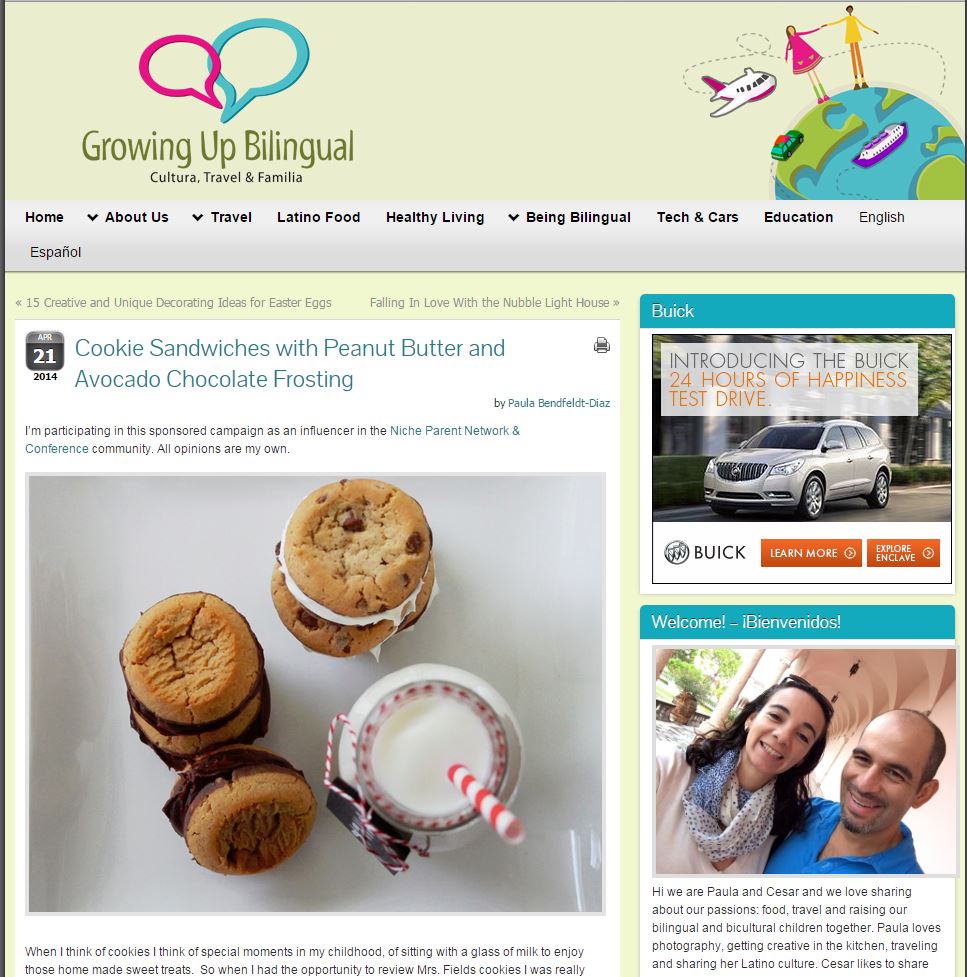 Campaign Goals: Create social buzz to raise awareness and drive sales of Mrs. Fields  Nibblers®.
Tactical approach: Hire 20 food and parent bloggers to share how they celebrate special moments with Mrs. Fields Nibblers® and their families. Bloggers shared original stories that included recipes, ideas for entertaining, and creative ways to enjoy Nibblers®. A Pinterest board was created to collect all posts in one convenient sharable location.
Bloggers tagged Mrs. Fields on Facebook, Twitter, Pinterest and used one hashtag, #Nibblers. Instagram was also activated although not a requirement for the campaign.
Campaign Stats:
20 hand-selected influencers in the parent/family niche
1.688 million blog post impressions
106 pieces of blogger generated content
Over 305, 400 Collective Twitter followers
Over 275 comments on blog posts