About This Project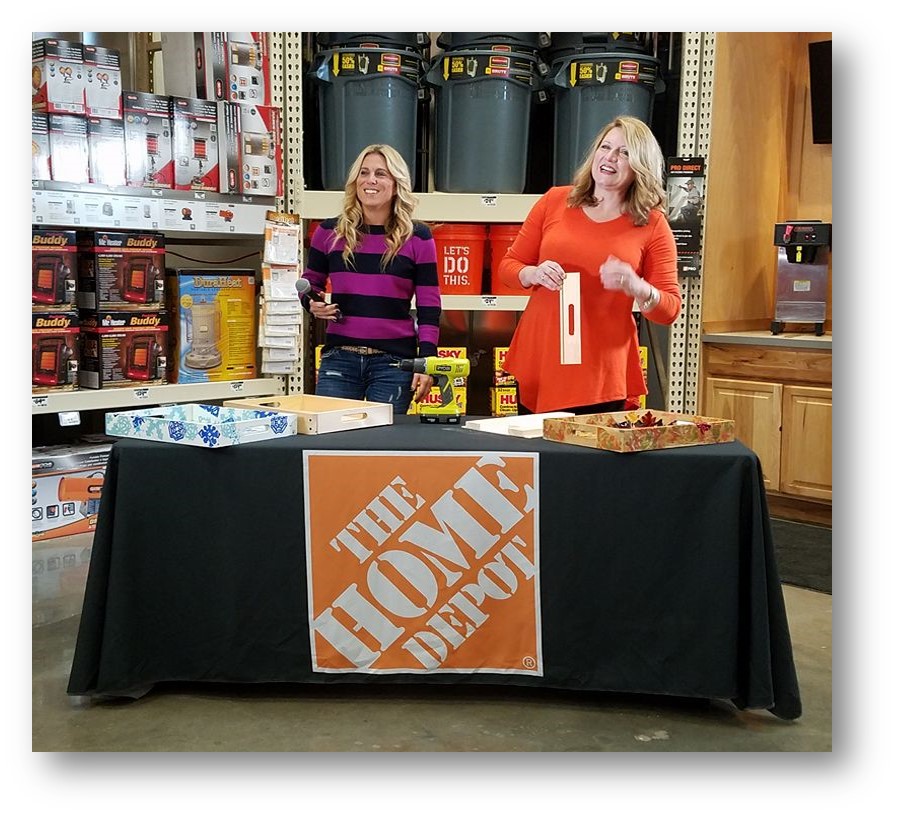 About: For holiday 2016, The Home Depot hosted a holiday edition of its Do-It-Herself workshops in Greensboro, NC. The workshops target women and empower them to "Do-It-Herself" by showing them how to use common, household tools in a fun environment. The #DIHWorkshops are hosted by radio personality Delilah and invite hundreds of local women to join in on the girl's night out.
This campaign was our 7th activation with The Home Depot. We executed the following:
Twitter party using 5 Twitter influencers
Sourced top local bloggers to attend the event as social media on-site correspondents
The three influencers also curated a three part series on their blogs where they made holiday crafts using materials/instructions by The Home Depot
Hired top blogger, Audrey McClelland of Mom Generations to serve as on-camera host with Delilah
Campaign Stats:
| | |
| --- | --- |
| Total #DIHWorkshop Twitter Impressions (October 26 to November 30) | 123,496,499 |
| Total #DIHWorkshop Impressions During Twitter Party (Oct. 28) | 98,399,764 |
| Total Number of Tweets During #DIHWorkshop Twitter Party | 8,309  tweets |
| Total Number of People Reached During Twitter Party | 10,383,221 |
| Total Instagram #DIHWorkshop Impressions | 1,732,839 |
| Total #DIHWorkshop  Instagram Posts | 160 |
| Total Facebook Video Impressions | 24,184 |
| Total People Video Reached | 20,275 |
Request the full case study, e-mail Nadia(at)thenetworkniche(dot)com.