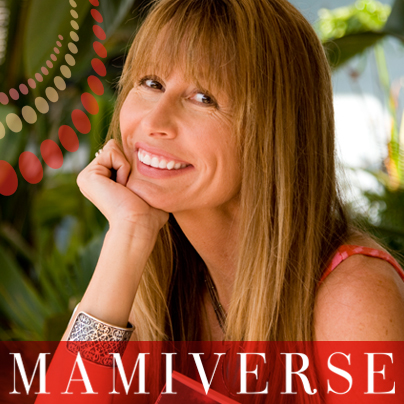 22 May

Niche Parent Speakers Part III: #PowerLatinas!

There is one hashtag that describes this next set of speakers -#PowerLatinas! While this year's conference will continue to celebrate the diversity among social savvy moms and dads, we thought today we'd honor just some of our Latina bloggers scheduled to speak at the Niche Parent Conference. Who are you most excited to hear from? Share in comments below!

Panel Title: Freelancing 101
Session Description:
This session will describe how to make a career of freelance writing for publications, improve on your writing, pitch and work with editors, organize your schedule and negotiate pay. How to handle yourself professionally and peer etiquette. Differences between a blog and an article. How and where to hone your writing skills. Finding mentors, and becoming a professional writer, whether you have your own blog or not.
About the speaker: Lorraine C. Ladish is a 17-times published author of both fiction and non-fiction with over 20 years of experience as a freelance writer and editor. The subjects of her books include pregnancy, parenting, raising creative kids, writing and publishing and relationships. Her latest book is based on her bilingual blog Success Diaries (Diario del Éxito), which she launched in 20008 during the recession, when she found herself unemployed and forced to reinvent her writing career from print to digital.
Born in Madrid, Spain, of Spanish father and American mother, Lorraine is bilingual and bicultural. She has contributed to People en Español, Redbook and La Palma of The Palm Beach Post, and was the managing editor of VOXXI Mujer, an online news site for English-speaking Hispanics. In June 2012 she was appointed Editor in Chief of Mamiverse.com, a digital hub for multicultural moms and their families, that is published in both English and Spanish. A passionate communicator, Lorraine writes and speaks from a place of honesty and openness and thrives on empowering women. She is based in Sarasota, Florida, with her blended family that includes a bilingual and bicultural writing partner, three children under 12 and an obstinate dog. Connect with Lorrain at @lorrainecladish @mamiverse www.lorrainecladish.com and www.mamiverse.com
---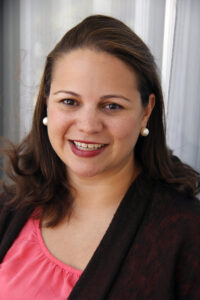 Workshop: Vlogging – Starting With the Basics Ending With the Results
Description: Video blogging doesn't require fancy bells and whistles! With a camera/smart phone, decent lighting and touch of lipstick, you're on your way to publishing vlogs on YouTube! Learn how simple vlogging can be and why you shouldn't be intimidated!
About the Speaker: Caroline Murphy is a 30-something Hispanic mom who is influential both on and off-line. Her "been there, done that" approach on product reviews, cuisine and travel has made her a reliable voice. She is often sought after for recommendations and endorsements. Well known brands have used Caroline's professionalism, social media presence, video production skills and creativity to support their social media marketing campaigns.
Caroline is an avid vlogger. She has published over 150 videos on YouTube. Her series #CarpoolChat provides viewers with 1-2 minute snippets of her day, products she's reviewing and general news events.
As the Smarty Pants Traveling Mom, Caroline shares her travel experiences on the internationally recognized TravelingMom.com site. She focuses on South Florida travel destinations, and products & attractions that provide smart cultural experiences for families.
She is a native New Yorker (Long Islander to be exact) who is now in South Florida, by way of the Washington DC/Baltimore area. She holds a Masters Degree in Education with a specialization in Instructional Technology from the University of Maryland University College and a Bachelors Degree in Elementary Education, with a minor in Spanish from Loyola University Maryland.
Connect with Caroline across these social networks: YouTube.com/SmartyPantsMama, Twitter @SmartyPantsMama, Facebook SmartyPantsMama
---

Panel: Brand Relationships 2.0
Panel Description: What happens AFTER you get the pitch or begin the relationship. The business side of working with the brand. Questions that will be answered: Your pitch was approved! Now what? I've blogged about the product, what should I do now? Closing out a campaign. Reporting on your success: how to do it and what information to include.
About the Speaker: Sili is one of the founding members of Social Influenz, an influential and authentic group of people that are deeply involved in social media and would like to invest in each other's success through all platforms. It is the place where multicultural and influential meet.
Entrepreneur by morning, student by afternoon, blogger by night and Mami 24/7, Sili's drive and determination to succeed while helping others is what sets her apart from the rest. She is not only the Chief Executive Mami at her blog, My Mamihood, but she is also the owner and Digital Ninja for Mami Ink Media, a digital services agency specializing in social media management, project management, strategic planning and process improvement. She is an expert in tailoring her services to help you leave your mark in the world.
Selected as one of Latina Magazine's top 10 Mommy bloggers this year, My Mamihood was described as "a haven for fashion inspiration, baby concerns, must read books and even tech musings! This blog will keep you reading for hours…". When not appearing on top 10 lists, Sili loves hanging out with her frog princess, setting up all-girl Fantasy football leagues, reading and finding new gadgets to play with. Sili believes that you are your best asset and should build your brand while building your blog.
---

Panel Title: Cause Blogging Your Way to Success & SupportPanel Description: Health issues are one of the most searched online, as parents we want to know how to prevent something, how to take care of our kids when sick or learn how to live with a new diagnosis in the family. This session will share how the peer to peer support network through blogs or online communities makes a huge difference in providing support. Also to be discussed, how cause blogging is a high-demand and influential niche.
Mila Ferrer is the founder of Jaime, mi dulce guerrero, a Spanish webpage that provides education, support and empowerment for persons with type 1 diabetes and their families, after her youngest son, Jaime, was diagnosed with type 1 diabetes. The blog has become the reference point for Hispanic families around the globe where readers have learned that education, perseverance, good nutrition and physical activity help manage this chronic condition and prevent future complications. Member of Diabetes Advocates, has been recognized as Diabetes Leader by the International Diabetes Federation, and featured in several magazines, newspapers and Univision Miami and Puerto Rico. Mila leads a Spanish social media initiative for the Diabetes Advocates, to help connect social media resources for this underserved part of our community. As part of her continuos efforts to promote diabetes education, Mila and her husband recently launched Familias con Diabetes. A diabetes portal designed for the Latino community, with the latest news about treatments, and medications. Tweet her at @dulce_guerrero
---
Lizza Monet Morales – @xoxoLizza

Official Social Media Correspondent & Speaker
Workshop: Vlogging – Starting With the Basics Ending With the Results
Description: Video blogging doesn't require fancy bells and whistles! With a camera/smart phone, decent lighting and touch of lipstick, you're on your way to publishing vlogs on YouTube! Learn how simple vlogging can be and why you shouldn't be intimidated!
About the Speaker: Lizza is a rising actress who most recently has been seen in David Mamet's "Phil Spector" biopic for HBO starring Al Pacino and Helen Mirren. She has made a name for herself as a bilingual reporter and brand ambassador. This proud Latina is a native Angeleno who calls Los Angeles and New York home. Picking up her first copy of Variety and The Hollywood Reporter at the age of 8, Lizza immediately fell in love with the entertainment industry and the rest as they say is history.
Lizza has been on-air for Access Hollywood, Telemundo, EXTRA, Univision, Celebrity Justice and The TV-Guide Channel among others. In addition, she has reported for Us Weekly, Peopl Magazine and was a featured columnist in Item Magazine. You can also find her online reporting on the crazy adventures of her daily life on her blog, XoXolizza.com and as a monthly contributor to MsInTheBiz.com.
She has worked for Latin GRAMMY Awards as their backstage brand ambassador the last two years. Others, such as, CBS's OMG! Insider and LA's prestigious Center Theater Group have tapped her to be a social media correspondent for a variety of events.
Lizza is an early adopter who loves all things tech, gadgets, social media and entrepreneurship as much as her obsession with beauty, fashion, travel, philanthropy and the arts.
Lizza attended Harvard University and Middlebury College, where she graduated with a B.A. in Political Science and a double minor in Economics and Japanese. She also earned a post-graduate journalism certificate from UCLA and is a graduate of the Atlantic Theater Company's master conservatory program.
You can connect with her online by looking up @xoxolizza on any social media platform you're on. Drop a line and say "hi".
Share the news! Click to tweet: Newest @NicheParent speakers features #PowerLatinas @LorraineCLadish @xoxoLizza & more! http://bit.ly/PowerLatinas #NicheParent13