The Roosevelt New Orleans, A Waldorf-Astoria Collection, is the official hotel for The Niche Mommy Conference 2012!

The Niche Mommy Conference is offering the finest accommodations to our attendees.  Step into another world when you check into the historic  Waldorf Astoria Hotel, The Roosevelt New Orleans.  The Roosevelt New Orleans is marked as one of the best Waldorf Astoria Hotels & Resorts worldwide.  It delivers the same legendary personalized service guests have come to expect for over 60 years.   Our attendees will leave with a truly distinctive memorable experience that they will not find at any other conference – and will never forget.  Guests will enjoy delicious dining options, spa access to the Guerlain Spa, complimentary internet in your guest rooms, during breakout and general sessions, as well as free access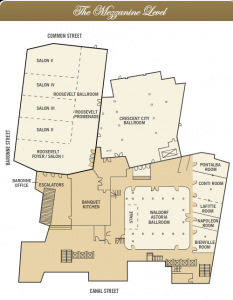 to the fitness center and the rooftop pool.
Best of all, all our guests will receive a reduced hotel rate of $145.00 per night. That is an unheard of rate for a four-diamond ranked hotel! (Helpful hint…use group code: NMN when making reservations online!)
The Roosevelt is conveniently located in the Central Business District just a few steps off of Canal Street. It is a three minute walk  (we timed it ourselves!) to the world famous French Quarter.
The location and unique cultural elements of New Orleans make The Roosevelt the perfect place to combine business and pleasure.