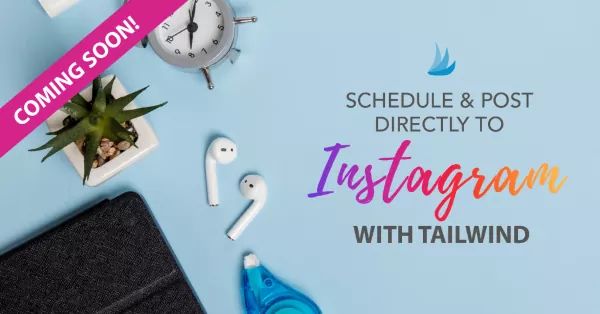 02 Feb

How to Schedule Posts to Instagram and Pinterest to Grow Traffic on Your Blog

One of the most popular social media scheduling tools for Instagram and Pinterest by influencers is the Tailwind App. Tailwind allows scheduling for both Pinterest and Instagram and helps users discover hashtags to build their community. Tailwind Tribes, which launched late last year, lets influencers connect and reshare content in tribes by influencers that share similar audiences.

Using Tailwind, users can also upload photos to Instagram from a desktop. And soon, you'll be able to schedule out a month's worth of Instagram content through Tailwind. Instagram recently announced that it would allow scheduling directly to the platform for Instagrammers using a partner-approved Instagram scheduler, like Tailwind.

Because we love Tailwind so much, we asked Tailwind Marketing Manager, Melissa Megginson, to share her tips and best practices with our community members and explain how influencers can use Tailwind to get more readers and followers on Instagram and Pinterest.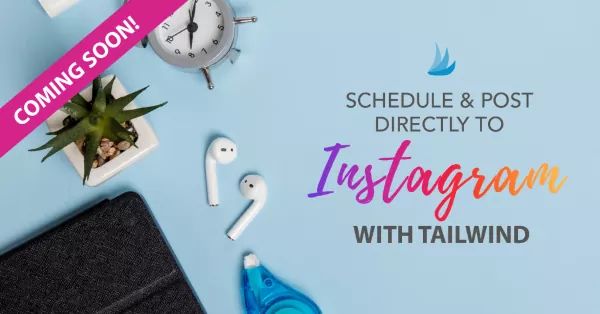 The Network Niche: How can using Tailwind for Pinterest help bloggers get more traffic to their blogs?
Melissa: Tailwind's Pinterest tool helps bloggers get more traffic by allowing them to maintain a consistent Pinning schedule – even when they're sleeping. By using our scheduling tool, bloggers can plan out their content schedule for an entire month in one sitting. By putting content out there regularly, you are able to get your content in front of more people and more people will click through to your site.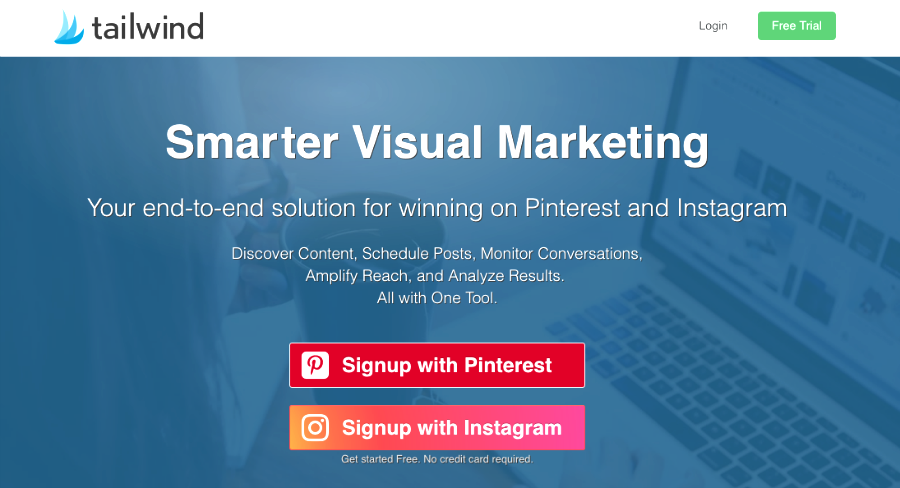 This article contains affiliate links.
TNN: Is it important to download the Tailwind app extension on a browser vs. the mobile app or dashboard to schedule shares?
Melissa: Tailwind browser extension allows you to schedule Pins around the web, including from Pinterest and from your website. We have extensions for Chrome, Safari, and FireFox. With the extension, you can find and Pin multiple images from any website via the toolbar button, can quickly schedule a single image by clicking the "schedule" button on hover, and can schedule multiple repins at once from Pinterest.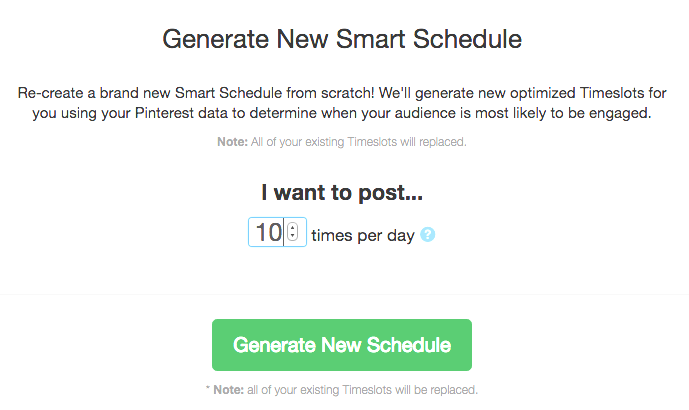 TNN: What are Tailwind tribes and how can they help influencers grow on Pinterest?
Tailwind Tribes are a way for bloggers to join like-minded people in their niche to share relevant content and grow their reach. Bloggers join a Tribe with others who Pin about similar topics and everyone shares each other's Pins. Because everyone Pins about similar topics, your content is reaching a new audience when a Tribemate shares your Pin and you continually have great content to share with your audience. By growing together with Tribes, everyone wins. It's a game-changing way to collaborate and support your fellow blogger and I really believe that there are Tribes out there for everyone.
RELATED TOPIC: How to Get More Followers on Pinterest
TNN: How can Tailwind scheduling for Instagram help with discovering hashtags?
Melissa: Tailwind's one-of-a-kind hashtag finder helps you discover relevant hashtags to use on your Instagram posts. Just add a hashtag to your caption in Tailwind, and we will analyze the hashtag and recommend others that are related to your original hashtag. We color code the hashtags so that you understand which ones are best to use.
TNN: What Instagram tips can you share to get followers to comment or engage with our content?
Melissa: When you publish a post, think about questions you can ask to get your followers talking or tagging. For example, a food blogger could publish a post promoting their newest cake recipe and can ask in the description things like, "What kind of recipes would you like to see next?" or, "Do you know someone who would love this? Tag them!" This will encourage followers to get talking.
Grow your Instagram following to connect and build relationships using these 11 tips! 🎉👉https://t.co/EUIPFAF3ps#instagrammarketingpic.twitter.com/uj4brLe3dg

— Tailwind (@TailwindApp) October 30, 2017
TNN: How much is the upgraded plan for bloggers and what are your tips to save on those costs?
Melissa: Tailwind's upgraded plan is $15 a month or $119 for the annual plan (which comes out to $9.99 a month!). We also have a referral program which can help subsidize your subscription, or even help you get it for free! The referral program allows you to give someone a $15 credit, or one month of Tailwind, and when they accept you also get a $15 credit.
TNN: If a Tailwind user has an issue with scheduled shares not going through or they errors, what's the best way to resolve it?
Melissa: Our Customer Success team is the best. Reach out to help@tailwindapp.com and they will be more than happy to help!
Get started with Tailwind today for free and let us know how you like it!
Have questions about Tailwind? Post in comments below!