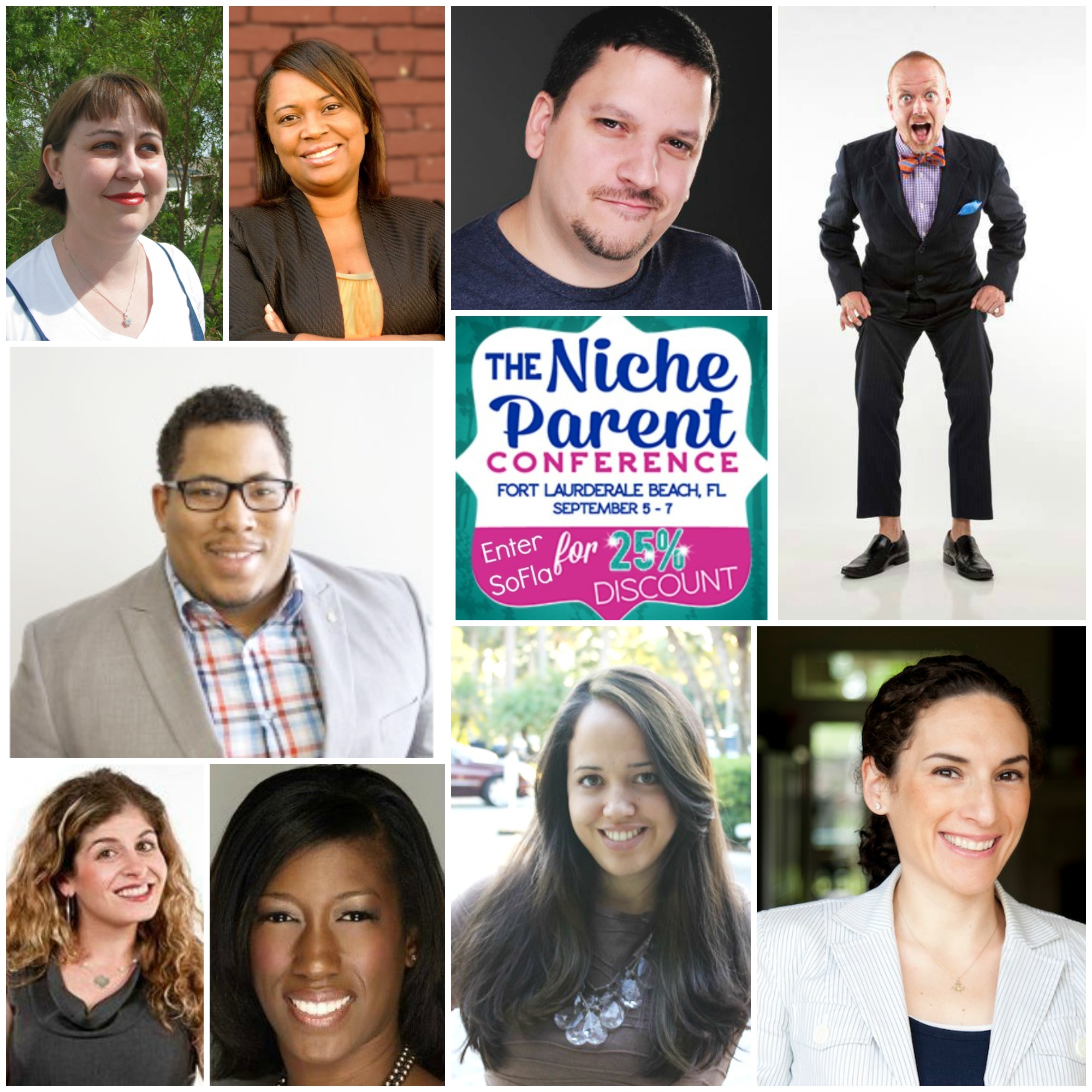 20 Aug

SocialBuzzTV.com's Sebastian Rusk Joins as Official Emcee of #NicheParent13 & More Speakers!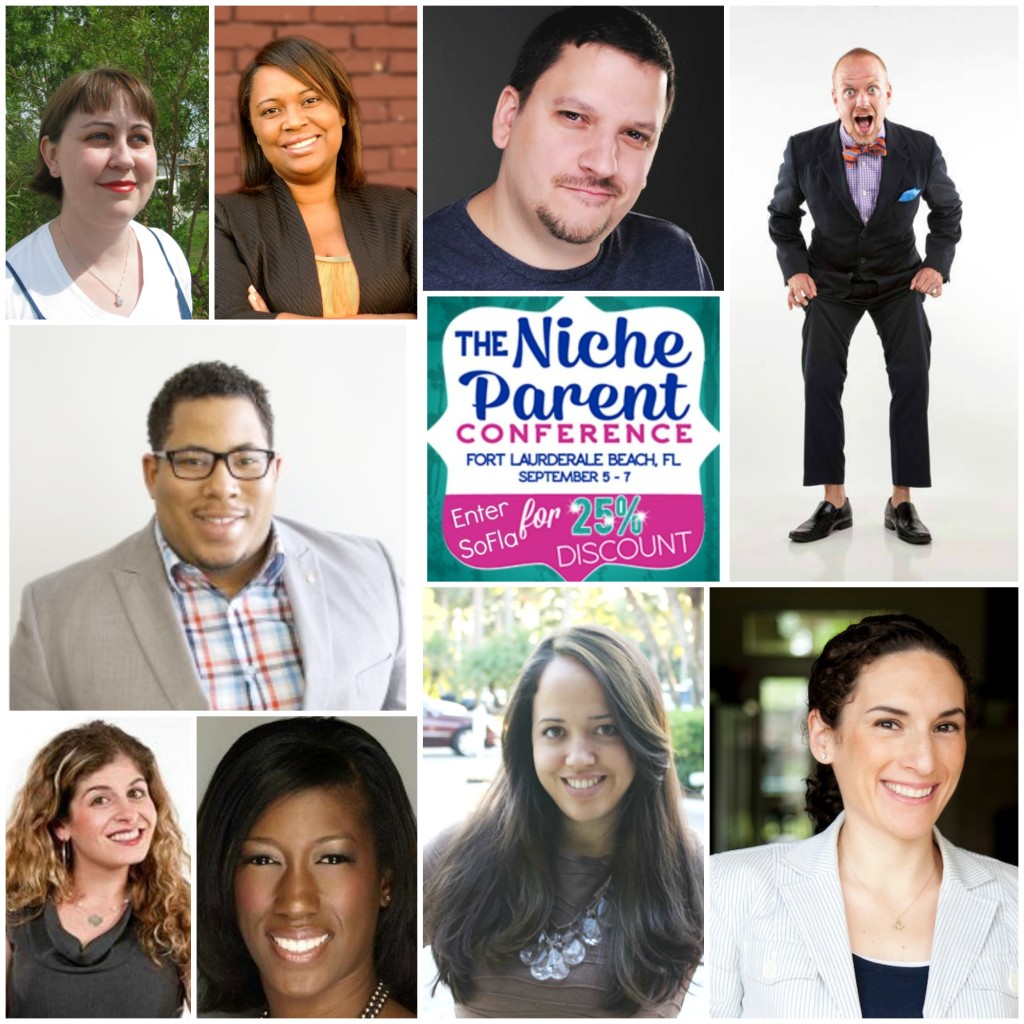 In our ninth speaker-round up we're so excited this week to welcome the talent of Sebastian Rusk as the official Emcee of Niche Parent 2013!  Sebastian is a  professional speaker, on air talent, voice over talent, spokesperson and more!  He is also the founder of SocialBuzztTV.com, an integrated marketing solution firm that helps businesses build online communities using social media to create social buzz.  Phew, no more awkward pauses or bio reads by Nadia those of us  that don't have Sebastian's skills! Score for everyone!
Also this week, new speakers, new sessions and more!
---
Panel: How to Be Social AND Socially Responsible as a Brand
Are you a socially responsible brand passionate about making a difference in the world? Having a strong mission differentiates and helps your brand stand out and can attract an organic and ongoing following of passionate customers and supporters aligned to your brand's vision! Using social platforms broadens your audience and helps bring additional exposure to your brand and mission to the greatest audience possible while emotionally engaging fans and supporters organically. Therefore, effectively integrating social to relay your message can make a larger impact in the community and can even form a movement that moves so many more people around the world.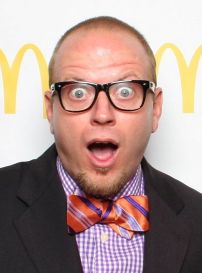 Sebastian developed a very unique approach to creating buzz and making noise for brands via social media. His roll as an influencer and personality for brands has enabled him to influence those around him. Sebastian's forte of being able to make my crazy ideas a reality, is what makes SocialBuzzTV.com a reality today.
It is no mystery why Sebastian is constantly referred to as "a walking billboard" and the "Creator of Buzz".
His YouTube channel tells his story best: http://www.youtube.com/socialbuzztvshow
He's currently contracted with Collective Bias and SocialFabric as part of their blogger and influencer networks. He works on several different campaigns a month in which he is hired to talk about, use, recommend and endorse large brand products for their large brand clients.
He's worked with a host of different clients, organizations and groups here in Miami. In addition he's attracted the likes of big brands such as Ford Motor Company,
Vitamin Water, NASCAR and Car2Go Miami to name a few.
Connect with him on Twitter, Facebook, Foursquare and SocialBuzzTV.com.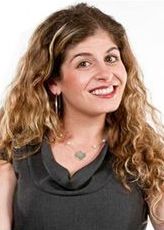 Alexandra Figueredo: Founder of Mission Based Branding Institute (MissionBasedBranding.com), a full-service communications agency specializing in helping mission-driven businesses, ranging from large corporate campaigns to small businesses and solo-entrepreneurs. She helps brands define their mission and effectively communicate their story and message while being socially responsible. Her unique approach helps businesses build an ongoing, organic and engaged community of customers and clients using online tactics and social media platforms mixed with traditional marketing. Alexandra also trains and provides seminars for businesses and teams on online and offline marketing topics and corporate social responsibility. Connect with Alexandra on Twitter at @MissionBranding.
---
Workshop: Google Analytics for Bloggers
Attendees will learn how use Google Analytics to further optimize their site and blogging strategy. This session will give you the knowledge and tools to understand in-depth information about your site's audience, traffic sources and content. This will allow bloggers to study the progress of their site and define areas improvement.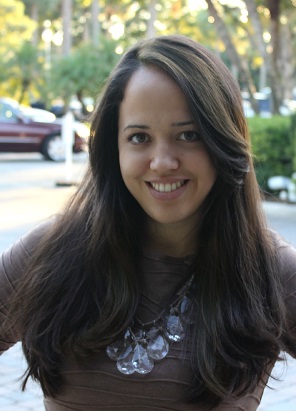 Denisse Icaza is a freelance writer and social media consultant. She is the founder and editor of the award-winning blog AhorrosparaMama.com, one of the pioneers of its kind that offers Spanish-speaking moms new ways to save time and money while not having to sacrifice health, quality and their favorite brand names.
The idea for Ahorros para Mamá was born when she felt the need to fill a void of information in Spanish about great products and savings for Latina moms in the US. Denisse created her blog and her client list now includes: Pampers, Fisher-Price, Neutrogena, Johnson's Baby, General Mills, CVS/pharmacy, Boost Mobile, Kraft.
Denisse is currently a community manager at Gigcoin, and her duties include assisting in blogger outreach programs, managing social media accounts, as well as participating in strategy and content creation and implementation.
She has been featured on Univision, NBC, Telemundo and AméricaTeve and on various online publications for her blog and social media involvement. Denisse has also been invited to speak at blogging and social media conferences, such as LATISM, Hispanicize and Social Media Week Miami.
---
Getting Noticed: Five Reasons PR Can Take You to the Next Level
An award-winning veteran in the PR arena, Kortney has crafted PR and community outreach campaigns in almost every industry. Knowing the Jacksonville market well has enabled Kortney to bring a strong media presence to her projects.
During her work with the Mayor's office, Kortney was tasked with supplying the public relations needs for five departments. While there she chaired several special projects for the United Way of Northeast Florida, Teens Summer Jobs Program, and Peace Slam-a national movement to curb teen violence.
Kortney also has a strong track record in earned media on the local,state, and national levels through her consultant firm, First StrikePR. As a consultant, she has worked with several business owners,a technology company and non-profit, both with international ties, andinventors seeking to launch products as well as conceptual ideas. Shehas secured media placement for her clients in countless publicationsaround the country. Her PR work has also placed her clients in nationalmedia outlets such as; CNN, FOX News, The Tom Joyner MorningShow, and Black America web to name a few.
From the newsroom to in front of the camera, she has worked for two CBS affiliates in major Florida markets and as the host of twotelevision shows, "Jax Now" and "Going to the Chapel".
Kortney holds a B.S. degree in Broadcast Journalism from Florida A&MUniversity. She serves on Jacksonville's board of the College ReachOut Program (C.R.O.P) and remains heavily involved in the communityserving on several non-profit social and civic organizations.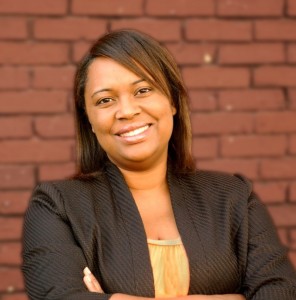 As one of the founders of First Strike PR, Cristin brings a great deal
of experience in the realm of public relations and has a true knack forgetting her clients noticed through comprehensive media coverage.
Cristin's strong journalism background has enabled her to provideher clients with an unparalleled level of expertise in earned mediaand outreach. By crafting attention-getting messages and fosteringand sustaining key relationships with news outlets and reporters, sheis able to secure well-placed and timely stories to maximize client'sbudgets and get the reach they want.
Cristin's background includes six years in television news, and a briefstint in radio news. She has also worked as a freelance reporter for"The Florida Times Union" and "Jacksonville Business Journal". She is asought after freelancer, working in agencies throughout Florida. Cristin remains civic minded while in her adopted city, serving on the board ofGirls Inc. and an active volunteer in her church and community.
Cristin received her Bachelor of Science Degree in BroadcastJournalism from Florida A&M University.
---
Panel: How Dad Bloggers Are Elevating A Powerful Marketing Niche

Named to the list of the "101 Most Influential Latinos of 2013" by Latino Leaders Magazine, Manny is an accomplished entrepreneur and award-winning public relations professional with extensive experience in Hispanic media, social media and public relations. In 2011, Manny was named PR Professional of the Year by the Hispanic Public Relations Association (HPRA) for his on-going commitment to promoting the advancement of the industry as co-publisher of the Hispanic PR Blog and as the founder and creative director of Hispanicize, the annual event for Latino trendsetters and newsmakers in social media, marketing, entertainment and innovation. Manny's business interests also include Hispanicize digital, the Latina Mom Bloggers network and Being Latino.
Prior to founding the Hispanicize-related business platforms, Manny was President of Multicultural Markets and Hispanic PR Wire for PR Newswire. Prior to PR Newswire's acquisition of Hispanic PR Wire, Hispanic Digital Network and LatinClips in 2008, companies he founded, Ruiz was Chairman and CEO of HispaniMark, the parent company of these three businesses.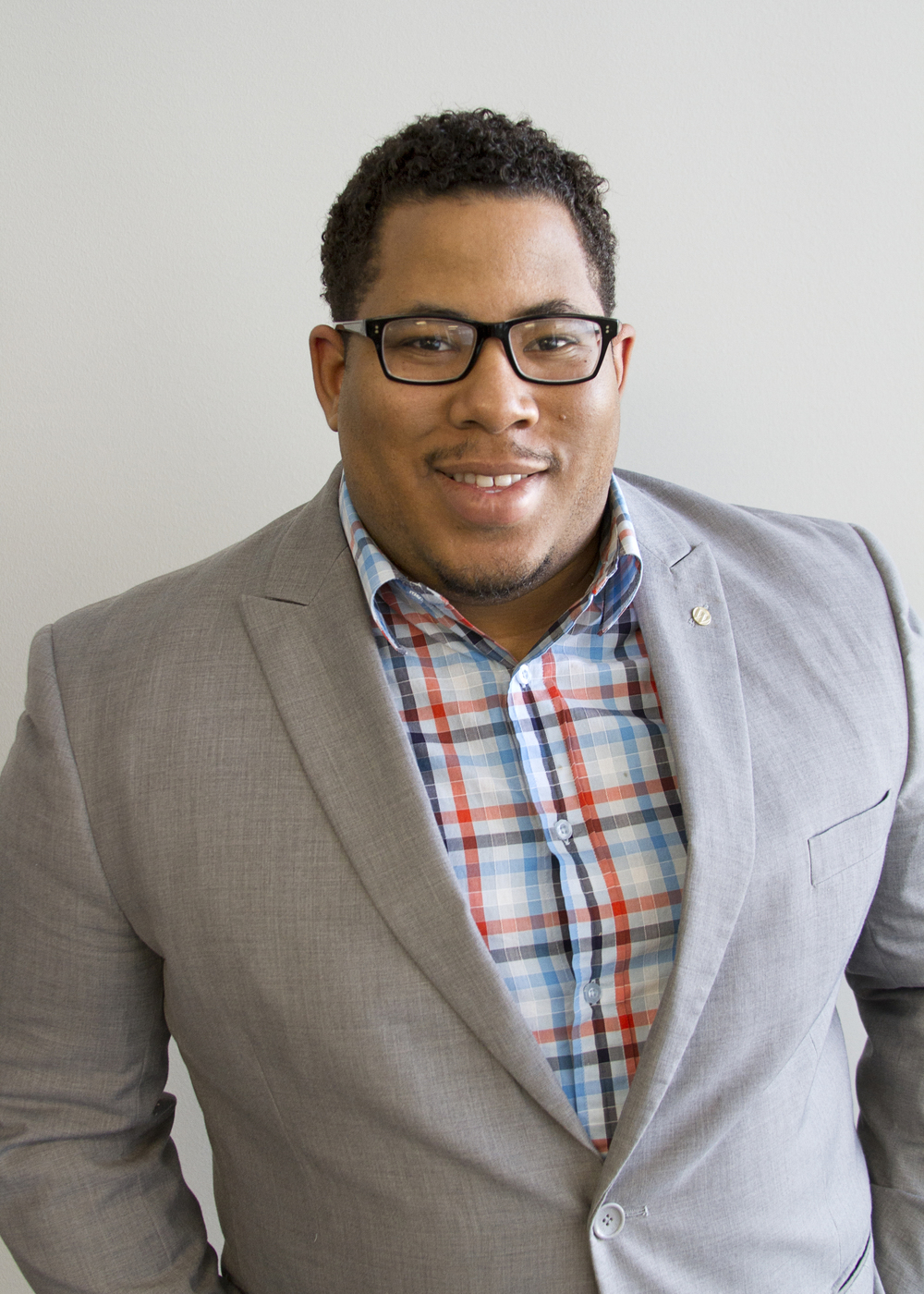 Ben is a husband, dad, geek & creator of awesomeness. As the principal at Socially Savvy & The VP of Marketing at Fluencr he spends his days teaching brands how to identify, connect and engage with their  audiences.
Floyd is all about teaching clients how to leave lasting a mark in the hearts of their consumers. He lives by the motto: "A brand that captures your mind gains your behavior. A brand that captures your heart gains your commitment." – Scott Talgo.  His repertoire includes leading organizations and companies such as Hasbro, Nintendo America, Warner Brothers, The Walt Disney Co., Nike, and Pepsi-Cola, to name a few. He believes in building the right strategies, partners and placements to ensure results for his clients. Benjamin has garnered recognition and respect for his creativity and achievements in brand development, marketing and public relations. He is both passionate and committed to making his clients recognized, successful and beloved in the marketplace.
But for him the real fun is at home where he is typical doing one of three things. On the floor playing with his son (literally), testing his culinary skills and/or hanging with his beautiful wife. He vlogs at My Dad Saved the World! His topics are usually centered around being a fatherless father, Family/Marriage, Dad's cook too and reviews. In addition to contributing to TimetoPlayMag.com Parent Panel, Ben works with KRIV Fox 26 Houston as the on-air technology and social media contributor and is also a member of the Dad 2.0 team.
Connect with Ben on Twitter: @superdadblogger
---
Session: How to Grow Your Email List, Influence, and Monetize your Site with Laura Fuentes
This session will teach bloggers, marketers, and business owners how to increase their site's influence, readership, and drive action simply by growing their email list. You'll become more attractive to brands, clients, and get more leads by following Laura's time tested steps that have helped her grow her list to over 29,000 subscribers. No matter what your market or your audience, you'll get the fundamental steps to growing and understanding the power of your email list.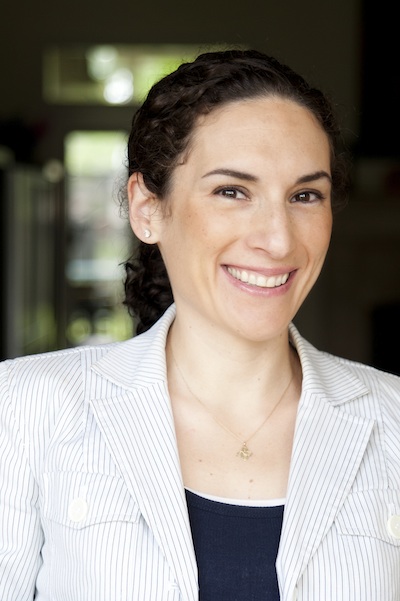 Laura Fuentes is the Founder/CEO of MOMables, the first meal-planning service for healthy and fresh school lunches.
In the last two years, Laura has grown her company's blog, premium members and newsletter subscribers at gazelle speed. In addition to running her business, Laura works with brands to create food kids will love and execute marketing campaigns. She is currently writing a cookbook and has her own column called The School Lunch Project over at the Huffington Post.
Laura was born in Spain and raised on Tapas; she currently resides in what she calls "Southern Suburbia" along with her husband and 3 children. On her personal blog, SuperGlueMom, she tells the stories of a working mom intertwined with great family friendly recipes.
---
Session Title: Blogging Your Special Parenting Journey
Special needs parents are not alone in their parenting journey. Child health issues are one of the most searched online as parents try to find answers and support for raising children that are ill, recently diagnosed with an illness or condition. The panelists in this session each have a story to share in their unique journey in raising their children. You'll hear from a mom raising a child with Type I Diabetes, another with a set of twins, one that is a rare Primordial Dwarf, another who lost one triplet 49 days after birth, and a mom to a son with autism and ADHD.
Four moms will share their personal journeys including how to deal with privacy issues, staying true to your story and yourself, and how the peer-to-peer support network through blogs or online communities makes a huge difference in providing support. This session will also explore the importance of sharing the story in a way that will help others. Whether you are raising a special needs child, have suffered a loss, or are dealing with other life issues, attendees will feel empowered and equipped to successfully parent their child. By the end of this session, attendees will walk away inspired, armed with confidence, and more comfortable expressing themselves and sharing their stories with the blogosphere.  Other topics include how to advocate for your child and how to balance marriage/relationships with special parenting needs. Also to be discussed, how cause blogging is a high-demand and influential niche.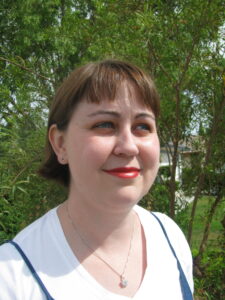 Natalie just finished her licensing and certification as a health coach and has a degree in Psychology.  She is a wife, mother and blogger. Natalie loves public speaking and motivating people to become their very best.  She writes about  health and wellness and offers private health coaching. Natalie's goal is to become an expert in the field of health and wellness and to create communities and movements that change the health of our children. She is passionate about educating parents about Autism, ADHD, and autoimmune diseases and links to the environment, diet and lifestyle. Natalie has struggled medically for years while raising a son that is autistic and has ADHD. She has spent the last ten years working with children affected by those and other disorders. She wants to devote herself  to  finding and preventing these disorders as much as is possible. Her  motto was once muddling through. Today it is creating Joy. She has a personal blog, NewsWahl, where she covers reviews, giveaways, coupons and other great offers.