02 May

Spring Activity Post Round Up
Here at Niche Mommy we love to share and support our awesome members. In the spirit of warmer weather and spring slowly but surely finding it's way across the country we wanted to spotlight some of the Spring Activities/Craft post that our members have recently published.

The First post is from The Cubicle Chick! How cute are these Savy and Sensational Shoe Planters. I know personally that my kids grow out of shoes it seems like every month. What a great way to up cycle. For instructions on how to make your own click on the picture above!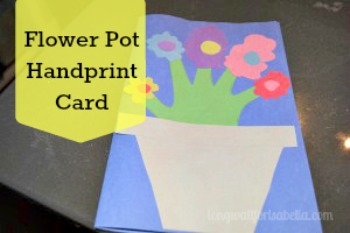 Next up is a post from Long Wait for Isabella & Nathaneal. With Mother's Day coming up on May 12th this craft activity is perfect for the Moms and Grandmas in your life. As a mom those handmade crafts mean the world to me and are most treasured.  This is a great craft for preschool and elementary school kids and will definitely put a smile on anyone's face when they receive it.  It would also make a great teachers card too! For instructions on how to make this cute card just click on the picture above.
Our last post for this round-up is from The Traveling Praters.  As the weather starts getting nicer my whole family gets restless and ready to get out and on the go. This travel jar project is a great way to get the kids excited about an upcoming trip you are planning. I also love that after each trip you can start a collection with your jars and fill them with special mementos from each trip. For more information on how to make this travel jar just click on the picture.
Happy Spring Everyone! Hope the warm temperatures find everyone soon!
If you would like to have your activity/recipe/ or helpful hint published in the next post round up please email me at tfoskey98@gmail.com.