22 Jul

Join Us for Our Hands-On Toy & Gift Expo
Just Announced! Our Winter Wonderland Expo!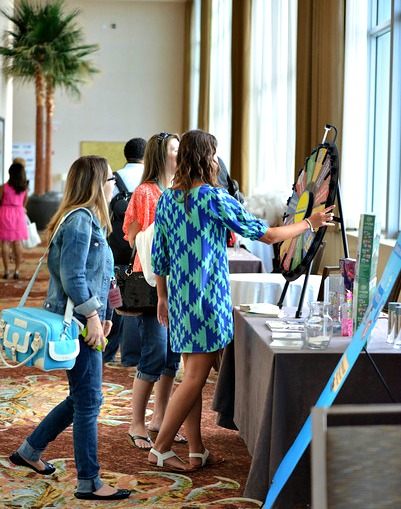 We're excited to announce our Winter Wonderland Hands-On Expo, an exciting new addition to the 3rd annual Niche Parent 2014 Conference agenda! The Winter Wonderland Expo is scheduled for Friday afternoon and will feature a
three hour event. Attendees will have fun with the hottest toys and gifts right in time for the holidays and holiday gift guide planning!
Attendees, plan to move around the room and have fun with the products. 
Test them out, take pictures, play, enjoy! 
You'll also connect with the brand representatives to learn more about plans for the upcoming holiday campaigns and review opportunities. 
Brands! If you want to put your product in the hands of our attendees and their children also attending, join us as a vendor at the Winter Wonderland Expo! Contact Nadia to secure your spot, nadia[at]thenicheparent.com now! Space is limited! 
Don't miss this chance to connect with over 300 attendees right before the holidays!
Like this news? Please help us share it!
Click to Tweet
: "#Toy Vendors! Join us for the Winter Wonderland Hands-On Expo and put your product in #blogger's hands http://ow.ly/zqRwp #NicheParent14"