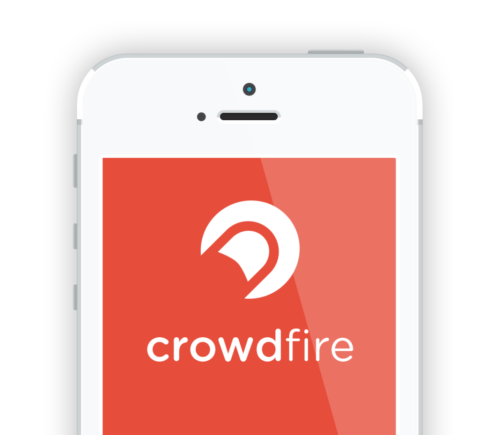 15 Jul

Apps to Grow Your Twitter and Instagram Followers

One of the easiest ways to grow your blog's traffic is to gain more followers. While Facebook's algorithm make keep your content out of your fan's feeds, all of your tweets and Instagram shares are visible to your followers while they're online. Would you like even more followers in your niche? Try these apps to grow your Twitter and Instagram followers. Keep in mind, many of these apps have free versions with ads or paid versions with upgraded features. Their overall goal is to show you who your followers are, who's following you so you can follow back and who has unfollowed you.
Manage Twitter and Instagram
Crowdfire (formerly Just Unfollow)
Use the app to get in-depth insights into who's following you on Twitter and Instagram. Use the "Copy Followers" feature to find more relevant followers. For example, follow all of the same accounts a blogger in your niche does.
Download:iTunes for use with iPhone and iPad. Google Play and web version on Crowdfire.com
Premium Version: Pluto users can add up to two social media accounts for one team member for $9.99 ; Jupiter version allows you to add 100 social media accounts and up to five team members for $199 a month.
Follow @Crowdfire on Twitter
GrowSocial App
This app is similar to a popularity contest for your Twitter, Instagram and Facebook followers that's visible in one dashboard. "GrowSocial will allow you to target people and encourage them to look at and like your profile." The most popular users get more visibility on the app. Earn coins by following more accounts.
Download: Apple store for use with iPhone and iPad
Follow:GrowSocialApp on Twitter
Grow Twitter Followers
Twigrow
The Twigrow directory allows you to see Twitter followers with similar interests. This is ideal if you're looking to connect with bloggers and brands in your niche. You can't buy followers through this app.
Download: iTunes for use with iPhone and iPad.
Premium version: Purchase tokens starting at .99 to be featured prominently on the app among its users. You lose tokens when you unfollow users.
Follow: Twigrow on Twitter
Tweepi
Manage your Twitter account and followers from Tweepi.
Download: Web only version connects with your Twitter account.
Premium  Version: Silver for $7.99 per month to remove advertising and allow 100 users/Platinum $14.99 per month for Silver features plus an in depth look at user bios.
Follow:  Tweepi on Twitter
Manage Flitter
ManageFlitter.com allows you to connect your Twitter account with the website.
Premium: Pro version for $12 per month; business version for $49 per month
Follow: Manage Flitter on Facebook
Grow Instagram Followers
Tailwind App
The  Tailwind App is the easiest way to schedule Instagram posts at peak times which will increase engagement and grow your followers. The app features Smart hashtag recommendations that suggests the best Instagram hashtags to use to get more visibility to your posts.
Instafollow
You can follow or unfollow up to 160 users per hour (Limited by Instagram).
Download: Google Play
Premium Version: Add multiple accounts and see who's blocked you.
Follow: Instafollow on Facebook
InstTrack
See who unfollowed you on Instagram and reciprocate to new followers.
Download: iTunes for use with iPhone and iPad.
Premium: Add Twitter and Facebook monitors for 99 cents.
Follow: Developer @Innovatty on Twitter
Related Post: 60 Minute Daily Twitter Strategy to Gain More Followers
Don't get overly obsessed with who's following you and who's not. Just like the Twitter strategy mentioned above, you can dedicate time each day to using these apps.
Comment below: Do you use apps to follow, unfollow or analyze your followers?
This post contains some affiliate links.