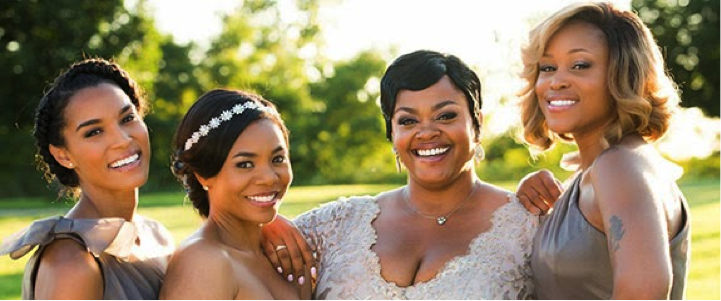 23 Jan

Q&A with Denene Millner: Her Co-Authored Novel Became a Lifetime TV Movie! #WithThisRing

Lifetime TV is set to bring "With this Ring" to the small screen starring Jill Scott, Regina King, Eve Jeffers. It's based on "The Vow," a novel co-authored by Ebony Magazine Editor-In-Chief Mitzi Miller, CocoFab.com's Angela Burton-Murray and MyBrownBaby.com's Denene Millner.  In the book and TV film, three friends feel the pressure to race down the aisle and set a deadline to make it happen.
Watch the With This Ring Trailer:
We are so excited for our friend, Denene Millner, a New York Times Bestselling Author who offered some insight on how her book caught the attention of Hollywood insiders. Denene also shared how bloggers can become published authors and how they can help #WithThisRing "break the internet" when it premieres Saturday, January 24th at 8 p.m. EST.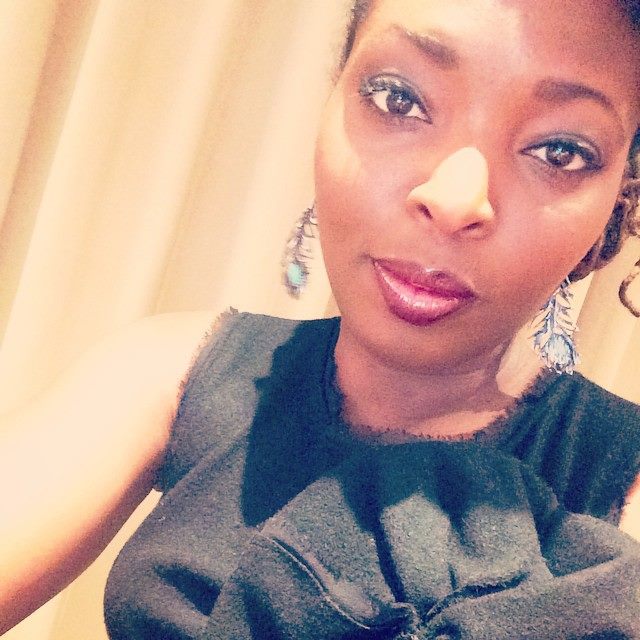 Interview With Denene Millner
Niche Parent: How did  "The Vow" get developed into a Lifetime Movie? What went through your mind when you heard of the TV network's interest in creating "With This Ring"?
Denene Millner: The road to having our book, "The Vow," made into a movie began back in 2008, when Gabrielle Union purchased the rights. She was a huge supporter of our book from day one; she even hosted our first book party when "The Vow" was released in 2005. Gabrielle partnered with Tracey Edmonds and Tracey's partner, Sheila Ducksworth, to executive produce the movie, and together they built a team to make it come to fruition. But even though we had that team and the incredibly talented Nzingha Stewart penned the screenplay and was attached to direct, we had a lot of fits and starts over the years, and all of them ended in disappointment—so much so that eventually, whenever we'd get a call about something possibly happening, we wouldn't get all that excited about it. But then this summer, we got some urgent correspondences and some assurances that, yes, this is really happening, and within a few weeks, we had a deal with SONY pictures and Lifetime.
Honestly, this is absolutely surreal. Seeing the commercials on Lifetime, watching the stars of "With This Ring," Regina Hall, Jill Scott and Eve, interview on national television about the movie and preparing for the premiere on Saturday, January 24, is a dream come true. As corny as that sounds, it really is. A book that I co-authored with two of my friends has been made into a movie and it's airing on a great cable channel starring actors that I love, directed by someone I've long admired and produced by one of the most iconic Black actresses in the business. You doggone right I'm excited!
NP: Explain how you handled the collaborative process of writing a book with two additional authors. 
DM: First, you need to know that Angela Burt-Murray, Mitzi Miller and I have absolutely zero behavior when we're together. We've known each other for about 15 years, and worked together at Honey magazine. "The Vow" was Angela's idea, and she shared it with me and Mitzi because we'd already written another book together, "The Angry Black Woman's Guide To Life," and we wanted to collaborate on another project together. We loved the premise of Angela's idea: three women vow at their best friend's wedding to get married within a year, no matter what. So each of us took a character, built her story and then went our separate ways to write our pieces, then came back together to sew it all together. Writing together in the same room wasn't an option because all we ever do when we're together is run our mouths, laugh and eat, so… yeah. Our collaboration occurred mostly via email!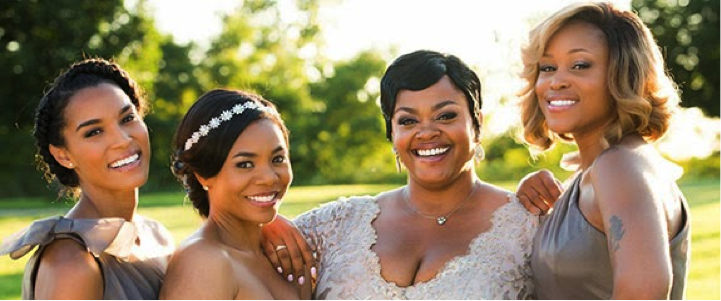 NP: What are three pieces of advice you'd give to bloggers who'd like to become published authors?
DM: The best piece of advice I can give anyone who wants to become a published author is to first, practice your trade. Writers WRITE. Every day. Even when they don't feel like it. There is a yearning there to practice your art and you have to honor that and work on it and get better at it if you want to write a book that is publishable. I write every day because it is what I must do as an artist, just like breathing is what I must do as a human. I can not exist without the two. I think it's also important that writers read. Looking at other peoples' work is inspiring for me; it gets my creative juices flowing and helps me really hone in on how to advance my craft. And then there's the business end of becoming published: you must have a representative who has your back. I have an incredible agent, Victoria Sanders, who has worked with me through 19 of my 23 book projects, plus the movie, and she has my back. It's as simple as that. She knows the business, she knows my desires and my art and what I like, and she's able to find me work and support whatever it is that I want to do, plus look out for me when I do choose to do my books. She's amazing. Agent: get you one.
NP: Tell us about the viewing party in Atlanta and how influencers can support the TV movie on the January 24th premiere?
DM: Oh my goodness, we're having a "With This Ring" Watch Party, where we've gotten a bunch of our friends and influencers together to watch the premiere with us and make a lot of noise on social media. We really want to encourage people to watch and engage with the movie and with us on Twitter, Facebook and Instagram, so we're encouraging everyone to follow the #WithThisRing hashtag and celebrate with us while we're watching the movie for the first time. What we noticed when we first announced that "With This Ring" was happening was that women were making plans to come together and watch with their girlfriends, so we wanted to encourage everyone to do just that: grab your good girlfriends and watch it together. It's a movie not just about finding a man, but holding tight to sisterhood, so what better way to celebrate that than to watch with your girls? I even created a #WithThisRing Party Planner to give those who are watching with their girlfriends ideas for signature cocktails, signature desserts and a "With This Ring" playlist for the watch parties. But most importantly, we want people to WATCH THE MOVIE. If they're going to watch with their girlfriends all in one place, set that DVR so that your viewing can be counted.
NP: What is your next project? What's on the horizon for you?
DM: I just handed in my 23rd book, a memoir I co-authored with Charlie Wilson, the soul singer. I'm quite excited about that. I'm also working on a publishing company that would produce a line of children's books. You know my passion is parenting and child-rearing, and I love writing about those subjects, particularly through the lens of race, and so this publishing company will be a natural extension to the MyBrownBaby brand. It's an exciting time!
Hosting your own With This Ring watch party?  Try one of these signature cocktails, perfect for any gathering.
"THE VOW" SIGNATURE COCKTAIL
1 OZ. CÎROC VODKA
1 OZ. WHITE GRAPE JUICE
CHAMPAGNE
Pour the vodka and white grape juice over ice, then strain the mixture into a champagne flute. Top with champagne.
GODIVA CHOCOLATINI
1 1/2 shots GODIVA® CHOCOLATE LIQUEUR
1 1/2 shots CRÈME DE CACOA
1/2 shot VODKA
2 1/2 shots HALF-AND-HALF
Mix all ingredients in a shaker with ice, shake and pour into a chilled cocktail glass.
Add chocolate or a savory dessert to the mix and you'll have the perfect girls night to watch "With This Ring" Saturday night at 8 p.m. EST on Lifetime TV!