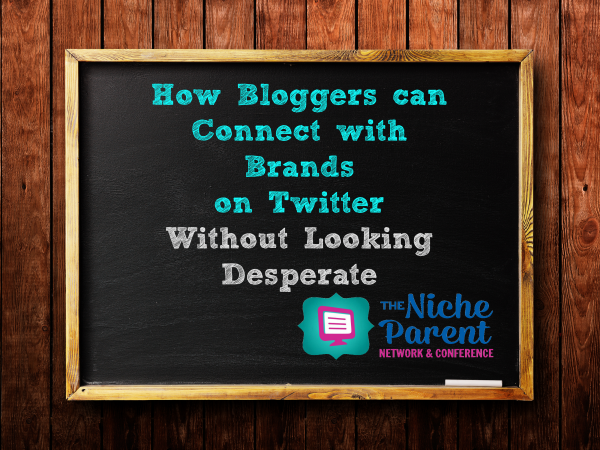 13 May

How Bloggers Can Connect with Brands on Twitter Without Looking Desperate

Twitter can be a straightforward and immediate way to connect with a brand you'd like to work with for a review, sponsored post, Twitter party or ambassadorship opportunity. Twitter is free and you're already using it to promote other brands you feature on your blog. One professional tweet can open a dialogue and start a potential relationship. However, there are bloggers who reach out to a brand on Twitter the wrong way by tweeting them daily. Here's some guidance on how bloggers can connect with brands on Twitter without looking desperate.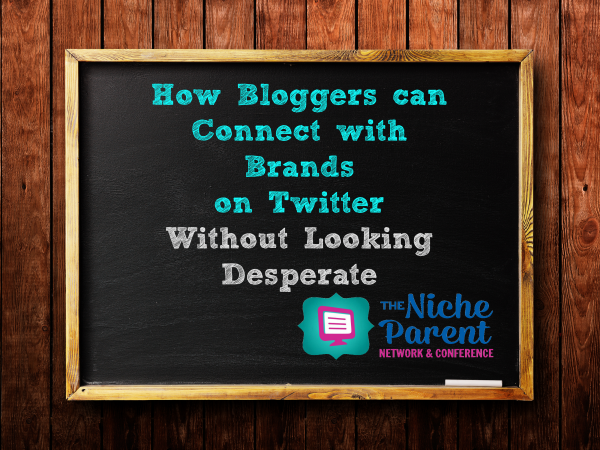 Follow the brand on Twitter.
This is the ideal way to see what a brand is talking about, its current campaigns, hashtags and hot topics. The brand will also see that you're following them on Twitter and decide whether to follow you back.
Retweet the brand.
For brand tweets and blogger reviewed/sponsored posts, don't be afraid to retweet them. Likely, the brand's social media manager may send you a "thank you" tweet and will be more likely to check out your Twitter profile that features a link to your site. Retweet a brand occasionally, not daily. Otherwise, you can look needy.
Share your related blog post related with the brand.
If you've previously blogged about a topic related to the brand, you can occasionally tweet it to them.  Prepare before sharing so that if the brand replies you can maximize the opportunity that the conversation presents. Share each blog post only once to demonstrate your interest.
DM only if asked.
You're following all the advice above and you're excited to see @YourFavoriteBrand decided to follow you back. This is not the time to send the brand a direct message and start pitching them. Instead, send a "thank you" tweet to @YourFavoriteBrand for following you back,  then ask how it works with bloggers and who you can contact. If you don't get an immediate reply, move along.
Keep your Twitter feed professional.
If you like to tweet about jokes or controversial topics, create a separate Twitter account for that. But your blog's Twitter feed should always been professional and blogging related. It should include a mix of your own posts, your colleagues' posts, retweets of social media news and general conversation. Brands look at Twitter feeds to see how bloggers represent themselves. Put your best face forward on Twitter and keep it classy!
Add the brand to a Twitter list.
Create a list of brands you'd like to work with and them to a Twitter list.  Once you've started a dialogue, the brand is more likely to look around your Twitter profile and see that they've made your list of favorites.
Go to your Twitter profile, click Lists on the left side of your profile and create a new list. Make sure the list is public on your Twitter profile so the brand can see it.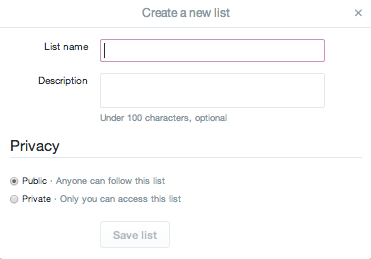 Comment below:  How has Twitter helped you connect with brands for opportunities? Do you have any success stories, failures or advice?
How Bloggers Can Connect with Brands on Twitter Without Looking Desperate – http://t.co/FmXFRYRpYK via @NicheParent #Twitter #blogging