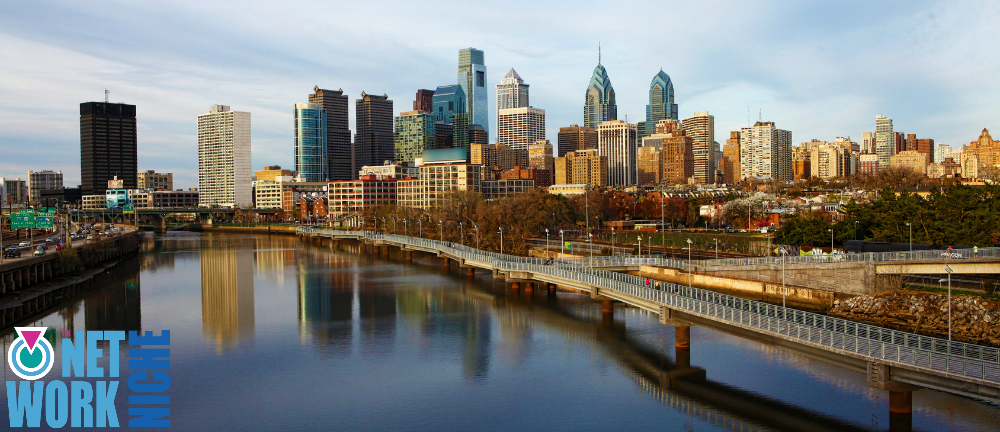 22 Apr

Best Cities for Bloggers for Events and Brand Connections

We took a survey of our community to gauge what are the best cities for bloggers to live. By "best cities" we mean for attending, covering, and hosting events. One of the most important factors were easy connections with major agencies and brands located in the city. Thanks to everyone that responded, the results are now in! Here's a look at where our bloggers love to live and cities that helped them grow in their influence.
Atlanta, Georgia
As the largest southern U.S. city, Atlanta topped our list of Best Cities for Bloggers. Influencers are invited to an array of events and the city's international airport, as well as the array of hotels venues make it a go-to destination for blogging conferences.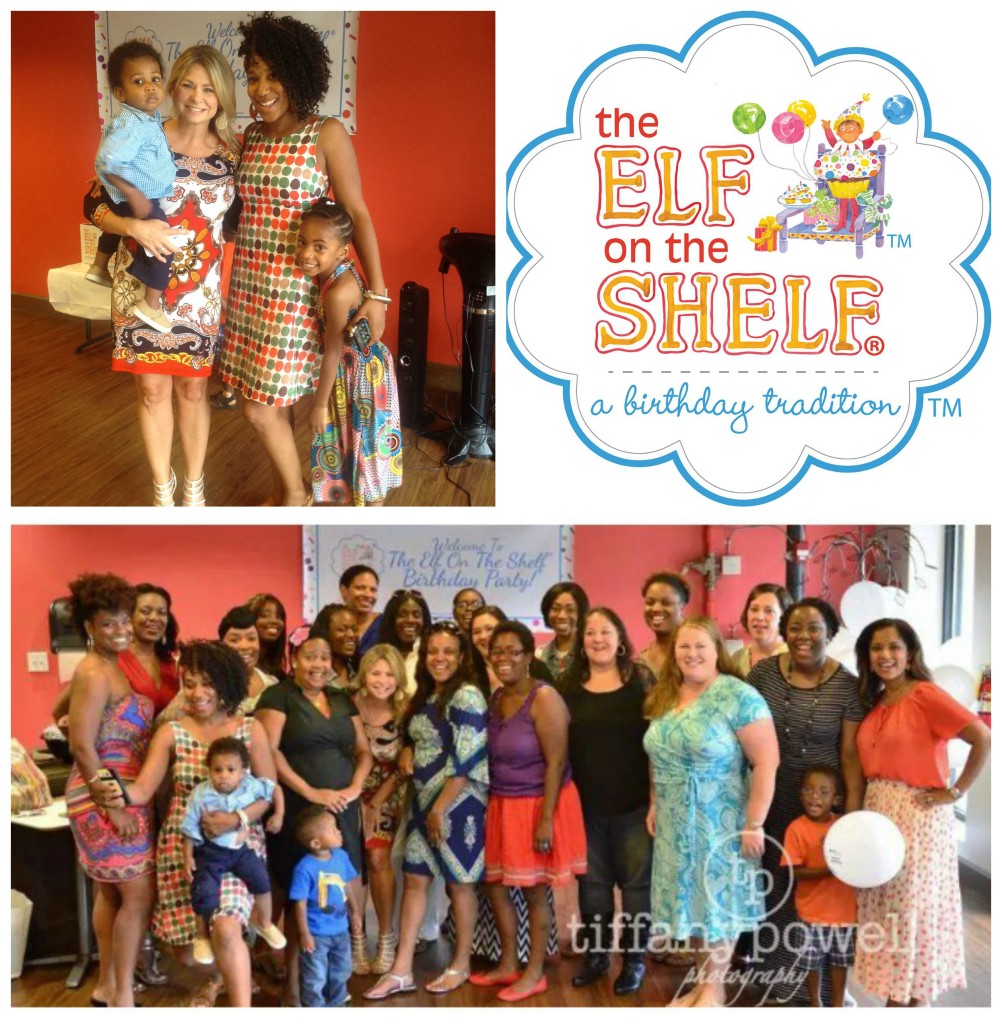 Marie Denee of TheCurvyFashionista.com relocated from Los Angeles to Atlanta almost two years ago and hasn't looked back since. She said, "This has been the best move for me and my brand! Atlanta has so many events every week, a lot of the brand headquarters are based here, and being here in the south, my reader has an opportunity to be represented and served here! Add to the fact that the cost of living is a lot better than LA, it has afforded me the space and opportunity to expand and grow with events."
Emily Moy of MyMomMadeThat.com noted, "We have awesome brands here like Home Depot, Behr Paint, Coca Cola, & Chick-fil-A. Plus, there are amazing networking for bloggers like the Georgia Social Media Moms and the Atlanta Home/DIY Bloggers group. So many awesome big bloggers are in those groups."
Heather Wone of MissFrugalMommy.com says, "I have been apart of some amazing blogger events since moving to metro Atlanta! There are so many companies willing to bring bloggers together and work with them."
KiSheyna "Kiwi" Durham of KiwiTheBeauty.com describes Atlanta as a blogger city: "As a media blogger I got to red carpets, movie screenings, food tastings, and other lavish events in Atlanta. I think this city really does appreciate the value of our media coverage and there is always something interesting to cover for many different niches."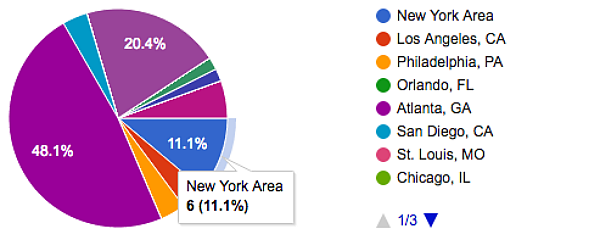 New York, New York
Celebrities live in New York. Major media companies and marketing agencies are based there too. Add them all up as an ideal city for influencers. New York landed third on our list as the best cities for bloggers.
Nichol Perez of FiveLitteWords.Net says the Big Apple is flooded with opportunities for influencers. " New York has everything. I've met so many bloggers and were like family. We have our own community and see each other all the time. Brands and celebrities love it. When a person or company comes here they don't want to leave. The connection is great! There's so much to do and so many venues to hold events."
Aliah Davis of GetFitDiva.com lives in New Jersey "which is convenient to to great markets, Philadelphia and New York. Since blogging is not my full time hustle, I would not consider a move especially with a family." 
Houston, Texas
Houston came in third in our survey as a Best City for Bloggers. Several community members mentioned that brands recognize their significance.
Lisa Stauber from BlogElevated.com noted Houston Bloggers are influencers, among influencers:  "We have a thriving community of bloggers who network together in Houston Bloggers, the largest and oldest blogging group in Texas. We have over 500 members and hold monthly events and learning opportunities. We have many niche blogger groups as well – for cultural bloggers, food bloggers, and more. We all cooperate and help each other in a friendly spirit of camaraderie." Blog Elevated also hosts an annual conference for influencers.
Dana Emerson of FinalRant.com says "Many new companies are looking to work with influencers to get their products out there and into areas that they wouldn't normally have access too. It's a very symbiotic relationship that forms between the two entities."
St. Louis, Missouri
The Midwest has its benefits for bloggers, even though St. Louis did not make our top 10 list.
Danyelle Little from TheCubicleChick.com noted that because her hometown "isn't as big as some other cities, there is room to grow and be known, without literally fighting for air time, audience, etc. As a mecca for startups and entrepreneurial endeavors, there is also plenty of networking, resources, and opportunities for bloggers to get help with building their empire."
Philadelphia, Pennsylvania
Although it's just a short drive from New York, Philly has its own close-knit blogging community online and in real life.
Janeane Davis from JaneanesWorld.com noted: "There are many supportive blogger groups. One group fed my family for weeks after two of my children and I almost died in a car accident and I had only been in that group for two months at the time."
Wanda Thomas from MadCrisisImages.com says, "I love being a Philadelphia blogger. As a pro-photographer I feel like there are so many opportunities for me to get work because I offer more value than most bloggers because I can also provide visual storytelling along with words."
West Coast Cities: San Diego, San Francisco & Los Angeles
A handful of influencers from the West Coast weighed in on our survey too.
Kathia Rodriguez of BasicNDelicious.com loves living and blogging in San Diego: "It is beautiful and it has grown a lot in their food culture."
Jana Seitzer of MerlotMommy.com lives in Portland, Oregon but often books a cheap flight to Los Angeles to cover events.
The creator of BooRhodes.com says  she lives in the ideal city in California: "Livermore is right in the middle of San Francisco, San Jose, and Sacramento. There are so many places and products to blog about, pictures to be taken, etc. It's amazing."
Click to tweet: Atlanta, New York and Houston top @TheNetworkNiche #TheNetwork list of Best Cities for Bloggers
RELATED CONTENT: Hosting a Blogging Event? Make it Memorable
Comment below: Where do you live and work? What do you consider the best cities for bloggers?
In 2013, our network held multi-city events in New York, Los Angeles and Atlanta to preview our conference at Walt Disney World.
We also selected influencer to cover The Essence Festival in New Orleans to interview brand representatives and celebrities.
Influencers: Please complete this survey on the Best Cities for Bloggers and Brand Connections.
Contact our CEO Nadia Jones about creating a memorable event to connect your brand with influencers in your city.