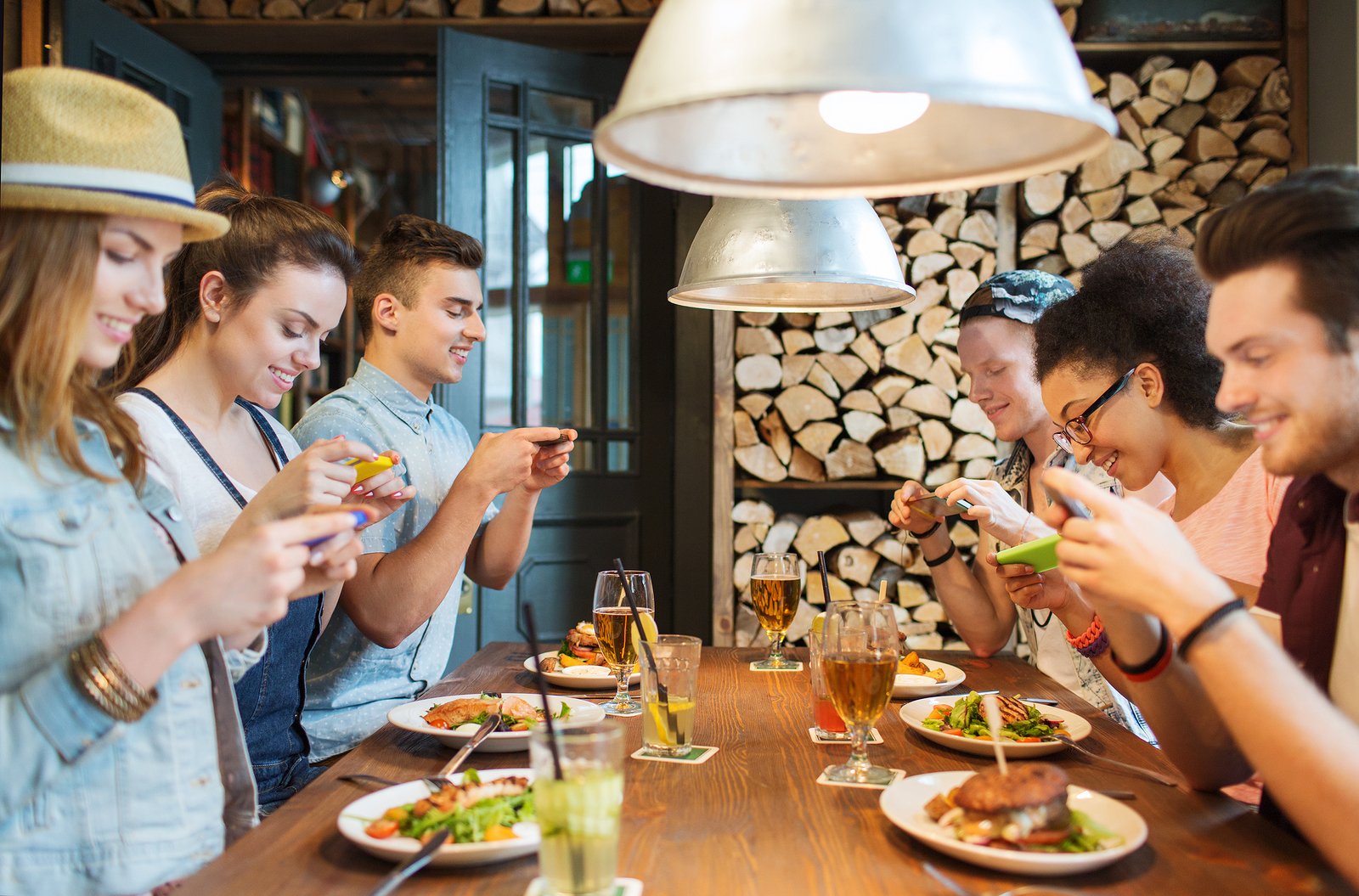 17 Jul

How to Become an Instant Instagram Star

This week marks the fourth anniversary Instagram's beginning when Kevin Systrom posted a photo of his dog. Pets are extremely popular on the mobile site for share photography and videos. According to Instagram, it has 200 million active users a month and an average of 60 million photos are uploaded each day. Celebrities use Instagram to give us a glimpse into their "real" lives. Fashion brands give followers a look new designs and runway shows on Instagram. As a digital influencer, you can become an instant Instagram Star too by creating and sharing content your audience will love.
Tell a story.
Social sharing is best when it has a beginning, middle and an end.
Throughout the day or an event you're covering, share photos on Instagram. Take your followers along on a step-by-step recipe or craft on Instagram. Use a collage app like Instacollage to share an event or creation with multiple photos.
Share your featured on Pinterest worthy images.

If your photo or image is good enough for Pinterest, it's good enough for Instagram too. Remember Instagram photos must be a perfect square of about 640×640 pixels. Use the Instasize, No Crop or Square Size apps to adjust the size of your images.
Hold-off on hashtags.
Yes, new followers, brands and public relations representatives can find your Instagram content using hashtags. But hashtags can also "put off" some users who aren't familiar with them if your description box is filled with #'s.
Amiyrah Martin from 4 Hats and Frugal suggests, "Save the multiple hashtags and post them in the comments of your picture a week to two weeks after you post. Your followers won't be annoyed with the "over-hashtagging" and you will still get new eyes on your update. It's very similar to syndicating a blog post at a later date."
See how she added the hashtags in the comments of her Disney event Instagram share: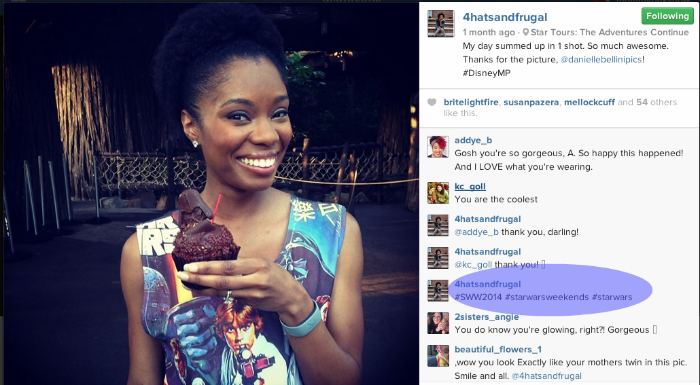 Follow hashtags in your niche, especially local hashtags.
Follow your fellow foodies, fashion bloggers and crafters by searching for popular hashtags. When you attend or cover a local event, use your local hashtag like #ATL, #NYC or #Miami.
Regram or reshare others' content.
The Regram app is perfect to repost a great quote or image you see on Instagram while giving credit to the creator. Think of it as a retweet, but for Instagram.
Did you collaborate with bloggers on a project or recent campaign? Use the Regram app to search for the campaign hashtag, regram their work so it appears in your feed, and syndicate it to your Facebook and Twitter accounts.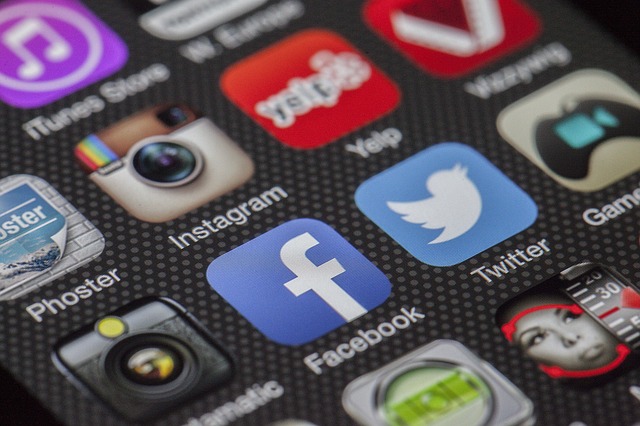 Create an instavideo.
You'd be amazed at how much you can showcase in just 15 seconds of an Instagram video also known as an #Instavideo.  Apps like VideoCollage and InstaVid allow you to create collages with Instagram videos. The Overvideo app takes it up a notch with the ability to add text and music to Instagram videos. Embed and Instagram video into a related blog post to get even more eyes  on your work.
Grab an Instagram widget.
Encourage your audience to get a "behind the scenes" look at your blog and daily life by showcasing an Instagram widget or carousel on your sidebar.
Comment below: What's helped you shine on Instagram? What kind of photos and videos get the most interaction from your Instagram followers?