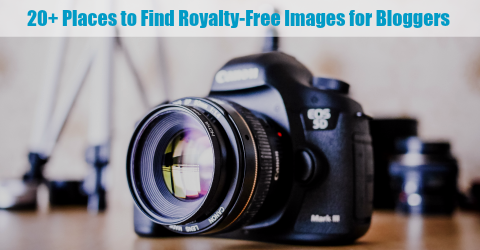 19 Feb

20+ Places to Find Royalty-Free Images for Bloggers

One of the most common blogging mistakes is using images on your blog without proper permission or attribution. A Google image search will turn up thousands of relevant images for your topic. But many of them were created by professional photographers and designers for a specific use. Whether or not the photographs were professionally taken, bloggers cannot use someone's image without their permission. You can find royalty free photos, images and even videos that are in the public domain, so you can use them on blogs and on certain marketing material.

Our CEO, Nadia Jones, a retired attorney, reminds influencers that using images found on the internet without the consent of the original owner can result in hefty fines and legal fees. "Providing attribution without the consent of the owner doesn't prevent the blogger from liability," said Nadia. Unless using an image that is royalty free, consent to use the photo must be given. As an aside, for sponsored posts, brands expect original images in the post rather than stock photography.

Here's a list of free and paid places to find royalty-free images for bloggers. You may notice that the paid sites have a larger array of images, as well as more diverse faces.
Read the terms of use for royalty-free image sites. Many ask for proper attribution as the source.

— The Network Niche (@TheNetworkNiche) February 17, 2016
Royalty-Free Images for Bloggers
No Cost Sites
RELATED POST: Use Mailchimp to Send Subscribers a Free Download

Paid Sites
Comment below: Are their additional places you search for royalty-free images for bloggers? Where do you find images for commercial use?