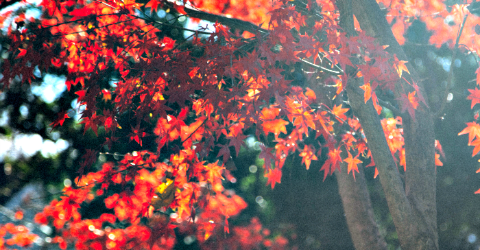 31 Aug

Check Out These 30 September Blog Post Ideas

September marks the end of summer and the beginning of Fall.  Students will return to school. Families are getting in their final outdoor fun un the warm weather. It's an interesting mix that gives you an opportunity to connect with your audience daily, if you'd like. Here are 30 September Blog Post Ideas to help you create a month's worth of content to serve your audience and social media clients.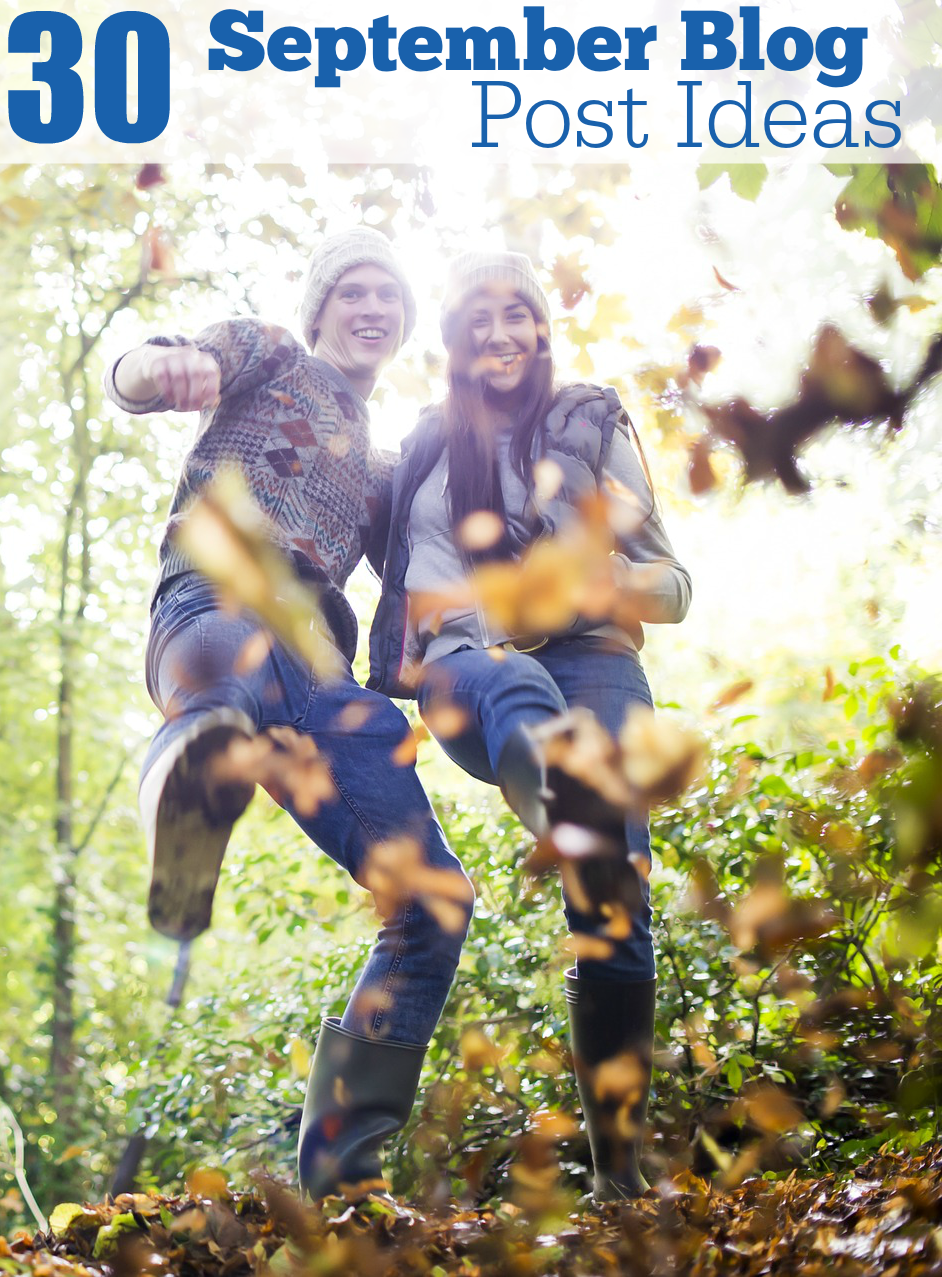 30 September Blog Post Ideas
1. Last Minute Summer Bucket List Ideas
2. Local Labor Day Sales
3. Local Labor Day Events
4. What to do with Labor Day Cookout Leftovers
5. Ways to Celebrate Hispanic Heritage Month
6. Self Improvement Book Ideas (National Self Improvement Month)
7. Films & Documentary Recommendations for Self Improvement
8. Self Improvement for Teenagers & College Students
9. Best Colors to Wear in September
10. Grandparent's Day
11. September 11th Memories & Memorials
RELATED TOPIC: 30+ Back to School Blog Post Ideas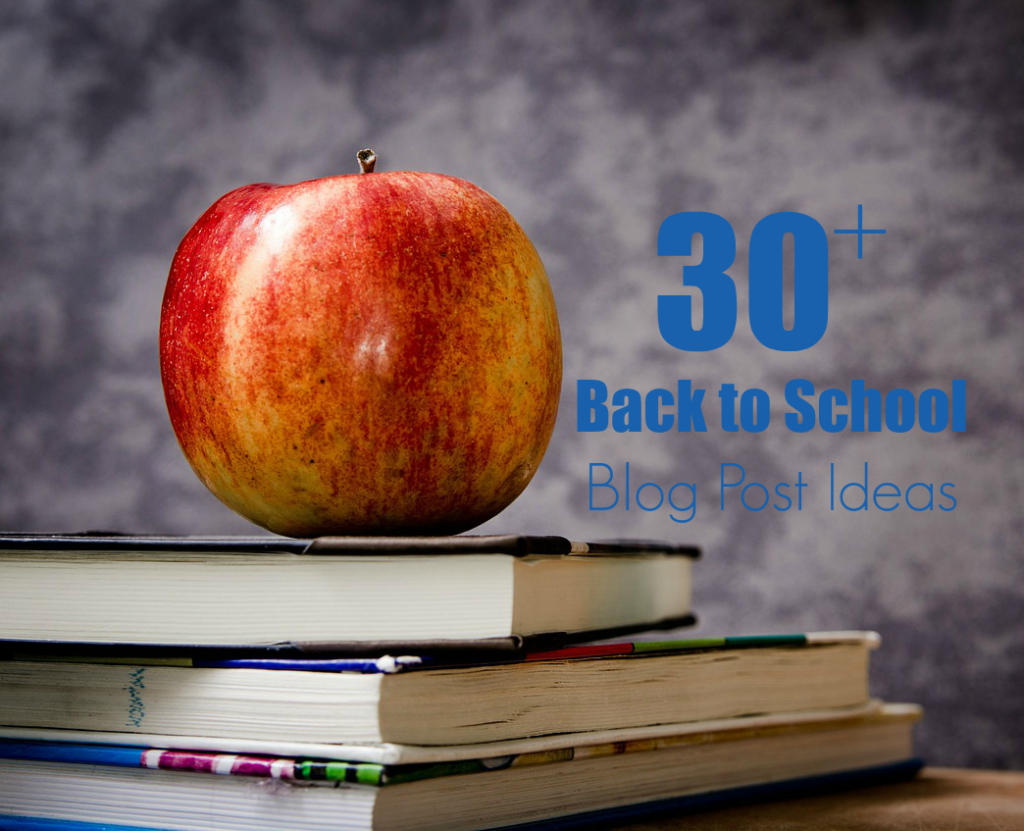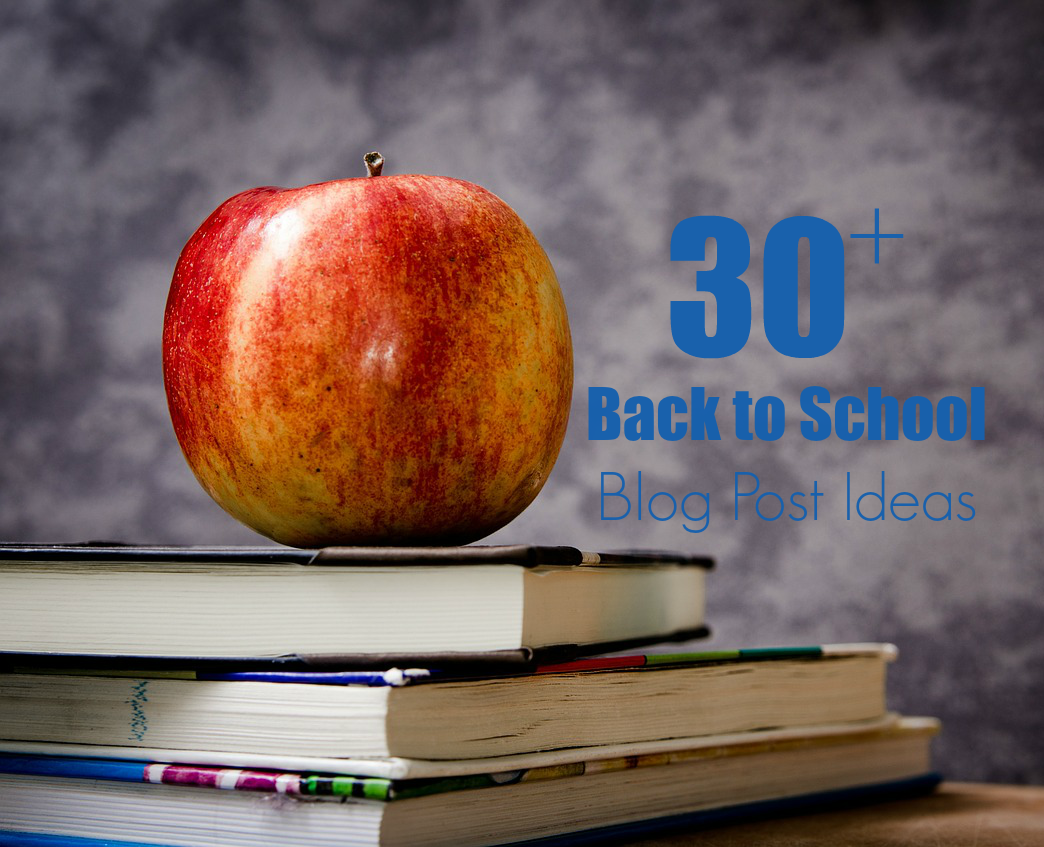 12. National Chocolate Milk Shake Day – Recipe Ideas
13. National Peanut Day – Recipe Ideas
14. Fall Decor Ideas for Your Home
15. Fall Landscaping Needs/Reminders
16. Mexican Independence Day
17. Your Favorite Fall Sports
18. National Indoor Plant Week – Planting Ideas & Advice
19. Rosh Hashanah Preparations
20. Rosh Hashanah Celebrations
21. Autumn Scavenger Hunt Ideas
22. First Day of Autumn & Business Women's Day
23. Fall Travel Ideas
24. Best Places to Watch the Leaves Change (In Your State/Region)
25. How to Find Affordable Halloween Costumes
26. How to Repurpose & Reuse Halloween Crafts
27. Pumpkin & Fall Fruit Picking Guide
28. List Local Fall Festival & Events
29. Yom Kippur
30. National Save Your Photos Day – Recommend Albums & Storage Ideas
RELATED TOPIC: 31 Winter Travel Blog Post Ideas

Comment below: Where do you find inspiration to keep a full content calendar? Do you participate in National Blog Posting Month (NABLOPOMO #NaBloPoMo) in November?  Is blogging daily a blessing or a burden for you?
for connections to brands and events.
You'll receive our monthly newsletter with insight on growing your blog and social media presence.