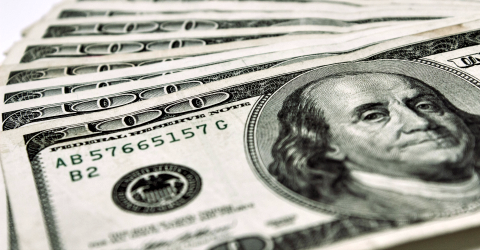 20 Dec

How to Increase Blog Income by $1,000 Month

Imagine what an additional $1,000 a month of income would do for your family or the growth of your blog? You could hire an assistant, invest in Facebook advertising or pay for a blogging conference fee.  We'll walk you through ways to increase blog income through the usual revenue streams and possibly surpass earning an additional $1,000 in revenue.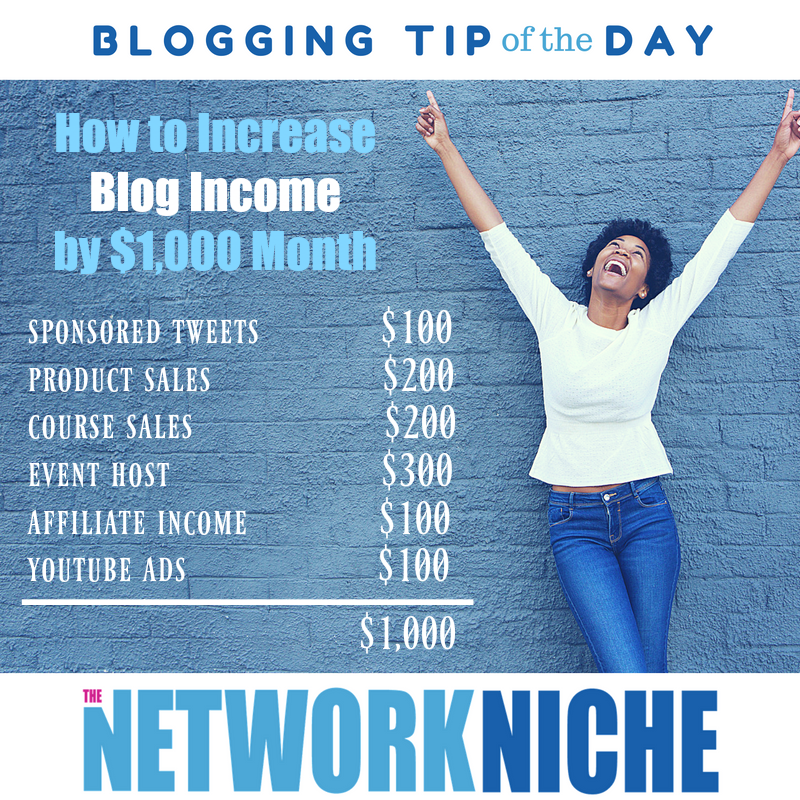 Get Paid to Tweet
One our most popular posts for influencers is how to get paid to tweet. Several agencies allow influencers with a significant number of Twitter followers to tweet a brand's message and get paid for it. We also provide sponsored Twitter campaigns for our community members by hosting  Twitter Parties for brands. Keep your eye on our community newsletter for opportunities to host, co-host or promote upcoming Twitter Parties.
Monthly Income: $100 (or more)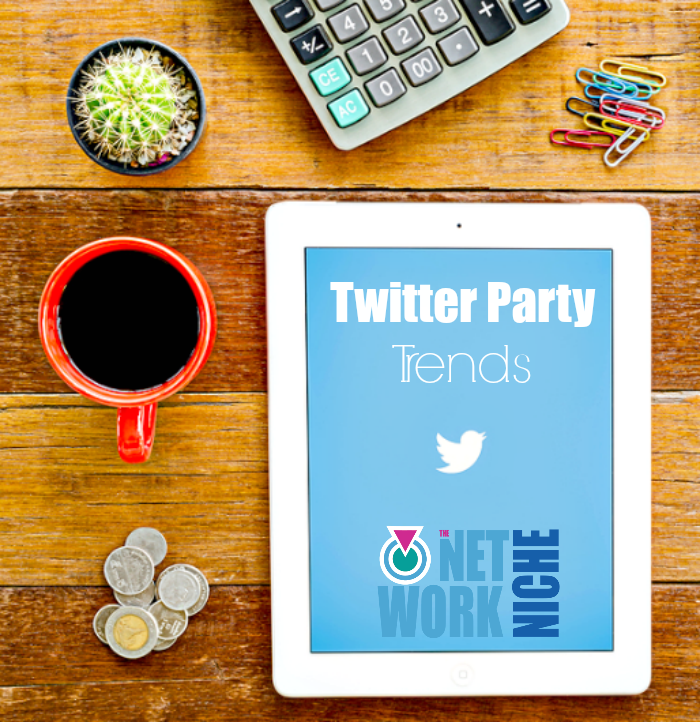 Create a Product
Many of our influencers sell physical products like books, subscription boxes, t-shirts, scarves, personal care products and planners.
For ideas, look at our 2015 Blogger Gift Guide Showcase  and  support fellow bloggers.
By creating a $20 product and selling 10 of them in a month, you can easily earn $200 per month.
Monthly Income: $200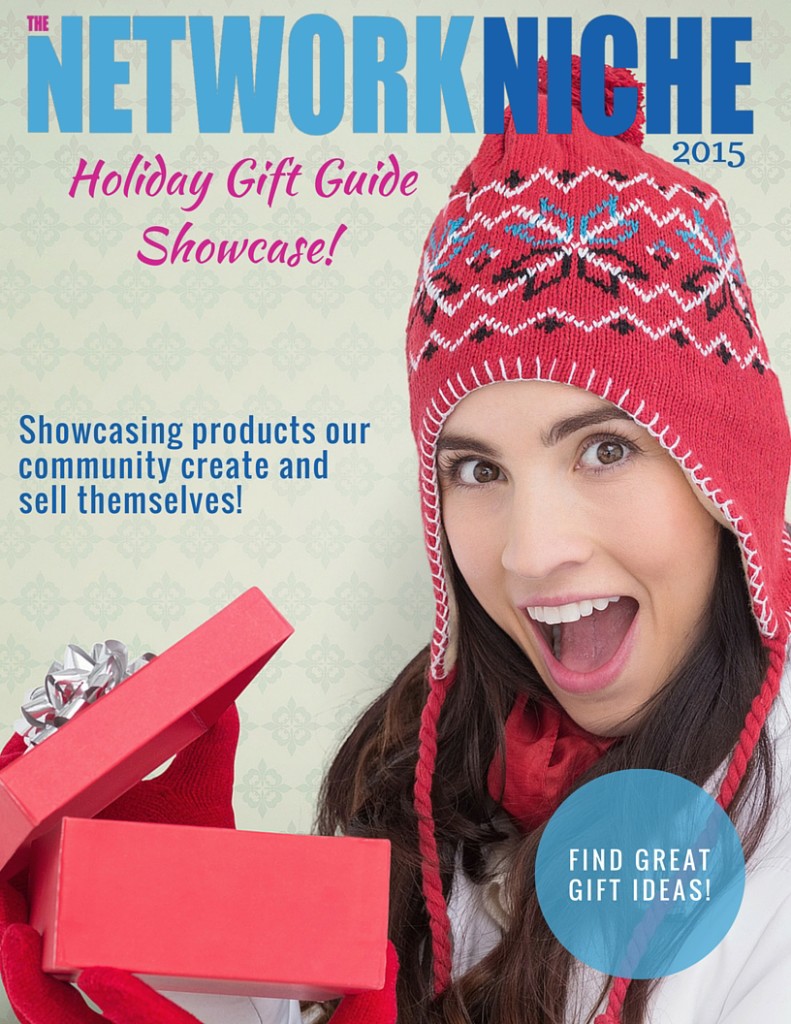 Launch a Course
You're an expert in fashion, home organization, work-life balance or fitness. Share what you known in an in-person or online course.
If you get 10 people to sign up for a $20 course, you've earned $200. Work to double your registration and you'll double your income.
Mailchimp allows marketers to send newsletter subscribers scheduled e-blasts.
Monthly Income: $200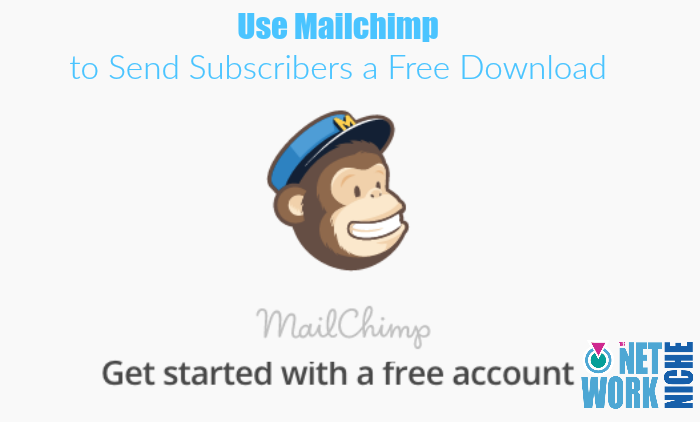 Host an Event
Partner with a local marketing or PR agency to host an in-person event and invite other local influencers. As an event host, you can charge a fee for organizing invitations, leading a conversation or panel discussion, hosting a live stream, tracking a hashtag and creating a follow-up report.
Monthly Income: $300 (or more)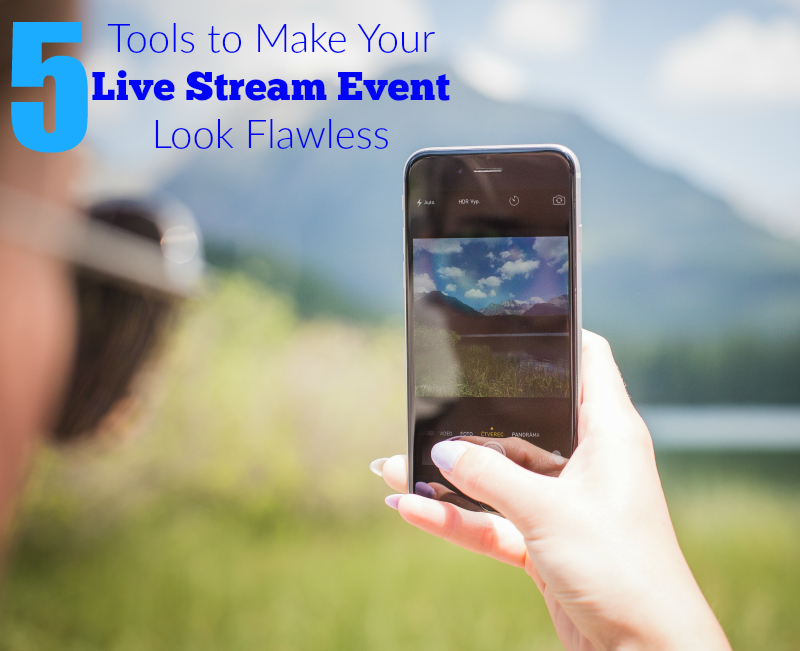 Affiliate Income
Post affiliate links on social media to products that are trendy or on sale. You'll earn a commission for sales purchased through your individual tracking link. See Affiliate Marketing Basics for Bloggers to get started.
Amazon affiliates can earn up to 12% from sales. Ex. If your followers and reader purchase $835 through your links, which is easier for deal and money-saving bloggers to do, your commission can reach $100 or more.  Holidays and special occasions are the ideal times to promote affiliate links and products.
Monthly Income: $100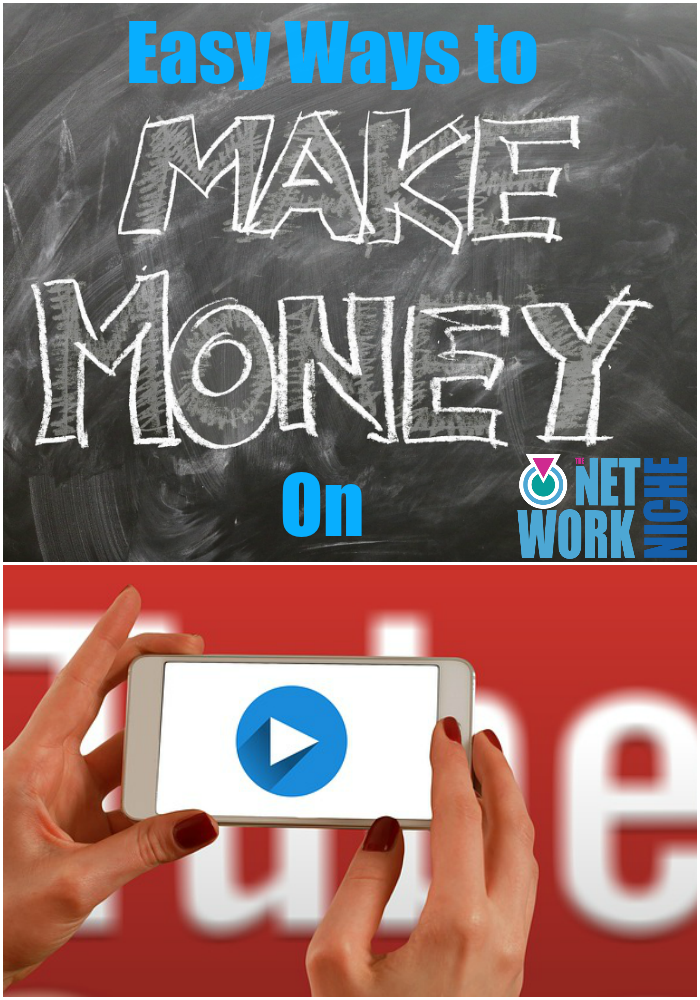 YouTube Views and Affiliate Income
Google, which owns YouTube pays content creators an agreed upon amount per 1,000 video views or cost per thousand (CPM). A viral YouTube video could help your reach the $100 threshold to be paid. Consider creating new content like a hot topic, instructional video or a popular product review.
For products you mention in videos, include affiliate links in the YouTube description to earn additional income when someone makes a purchase.
Monthly Income: $100
Comment below: What's worked for you to increase blog income month-to-month or year-to-year?
Become a member of  The Network Niche for sponsored opportunities to work with brands. 
Make sure you add our new badge to your widgets and sidebars.